Feel good melodies
Monday, February 29, 2016 • Tamil Comments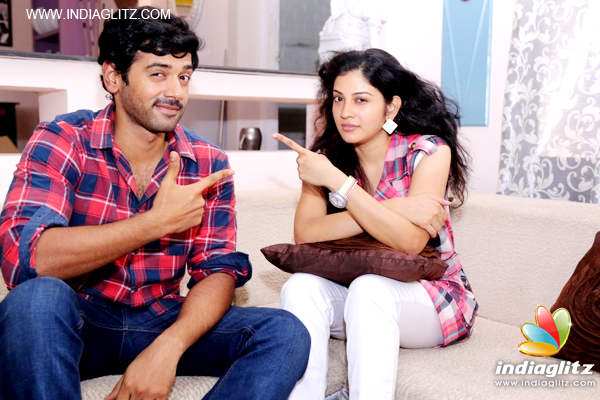 Nivas K Prasanna is a name known for melodies. After the successful reach of 'Thegidi' and 'Sethupathi', Nivas has made a name for himself in his genre of soft music. Adding one more to the basket, here is the next from the composer, for the Ashwin Kakumanu-Sshivada starrer 'Zero', a fantasy horror by Arun.
1. Uyire Un Uyirena Listen here
Voice: Anirudh Ravichander
The album opens with a melody of promise and pure love. For those of us who have grown accustomed to a higher pitched Anirudh's voice, the composer has rendered this song on a vocal, conversational tone, than nasal. The song flows on a lilting tune, swaying beautifully on lyrics of vow. The tune is straightforward, however, it is the gentle yet notable percussion that deepens its volume.
2. Veredhuvum Nijame Illai Listen here
Voice: Haricharan
The song to follow is also a melody, but one set on a relatively sweeter tone. This song begins in piano, gathering beauty in Haricharan's voice, followed by guitars and flute. The song rolls on beats after the first stanza, wherein it has extensively crafted percussion in the form of a signature. This male solo, sung in rapture bears a catchy tune, and makes for a feel-good song.
3. Enge Ponai Listen here
Voices: Vijay Prakash, Neeti Mohan
This number is the first duet and a melancholy. But the tune is addictive and the composition on the whole is alluring. Beginning with a cello and followed by a piano, the song sets a calm mood and begins to flow in Vijay's voice. Maintaining a steady rhythm, the song gathers beats in its course. The later half of the song bears Neeti's rendition, and wraps up in the unison of both voices. Choice of singers for this song, complements the mood on the whole, adding to its musical beauty.
4. You Are In My Heart Listen here
Voice: Natalie Di Luccio
The multilingual singer is here to please us with a song in a Kollywood album. Her distinguished voice is adds a point in positive to the mood of the song, set by minimal instruments, as good as she sings unplugged. This romantic solo is quick yet beautiful rendition iced in lacy details with the befitting lyrics and a subtle yet firm band of percussion.
5. Indha Kadhal Illayael Listen here
Voice: Nivas K. Prasanna
The last song in this album is more of a theme. Penned to be in praise of love as an emotion, and its contribution as strength to music and life as a whole, the song is rendered by the composer himself. In a foot-tapping rhythm, this song is breezy and youthful, with a prominent usage of guitars. Towards the end, the song elevates to a higher pitch and chorus, and ends in keys as a punctuation.
In addition to the five buoyant tunes, the album also includes a karaoke tune each of 'Uyire En Uyirena' and 'Enge Ponai', and the total package is full of melodies. A familiar name in sweet sounding melodies, Nivas has chalked his name yet again, to the hall of fame, with 'Zero'.
Rating: 3/5
Verdict: For the melody lovers