A Gopi Sundar musical
Wednesday, January 29, 2020 • Telugu Comments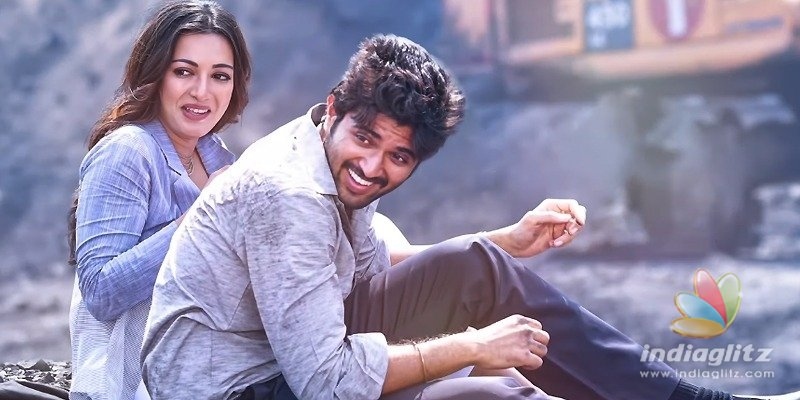 The first single from 'World Famous Lover' is out, on Aditya Music.  Here we present its review.  The other songs will be reviewed as and when they are out.
My Love
Singers: Sri Krishna, Ramya Behera
Lyricist: Rahman
The initial seconds of the song, filled with English-language lyrics, are a hoot.  As the song progresses, its many shades remind us of a Bollywood song here and 'Unnattundi Gundey' ('Ninnu Kori') there.  Rahman's lyrics perform the task of effortlessly mirroring the feelings of steeped-in-love lovers.  Since this is an anthology, perhaps the lyrics have more to them than what meets the eye.  Ramya Behara packs a punch, sounding Westernized.  Sri Krishna is sublime.
Boggu Ganilo
Singer: Niranj Suresh
Lyricist: Ramajogayya Sastry
'Pakka massodiki dorike basthi bamparu saruku' captures the essence of the song, where the male protagonist comes from a lower social class and is in awe of the upper-class woman he is in love with.  Sastry's lyrics are not pathbreaking, but they are catchy.  Niranj Suresh's nasal twang helps matters, although there is this danger of the song sounding one-note after a point.  The music is not sub-par and, at the same time, it is not foot-tapping either.