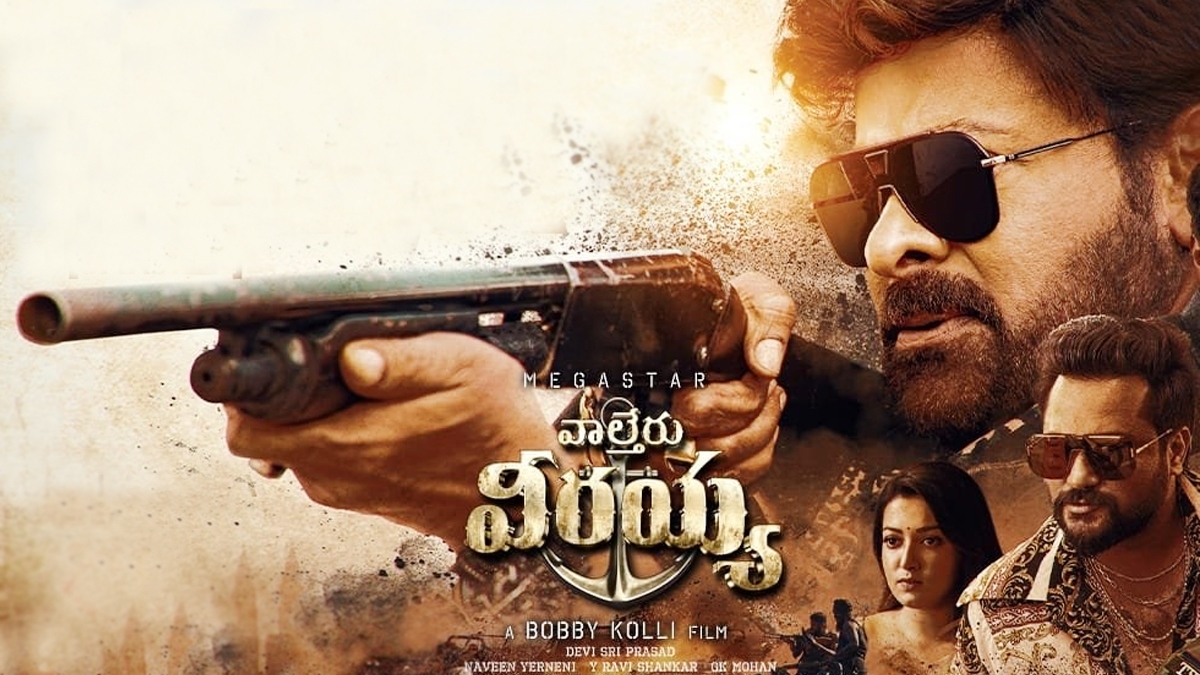 'Waltair Veerayya' hit the screens today. In this section, we are going to review the latest box office release. 
Story: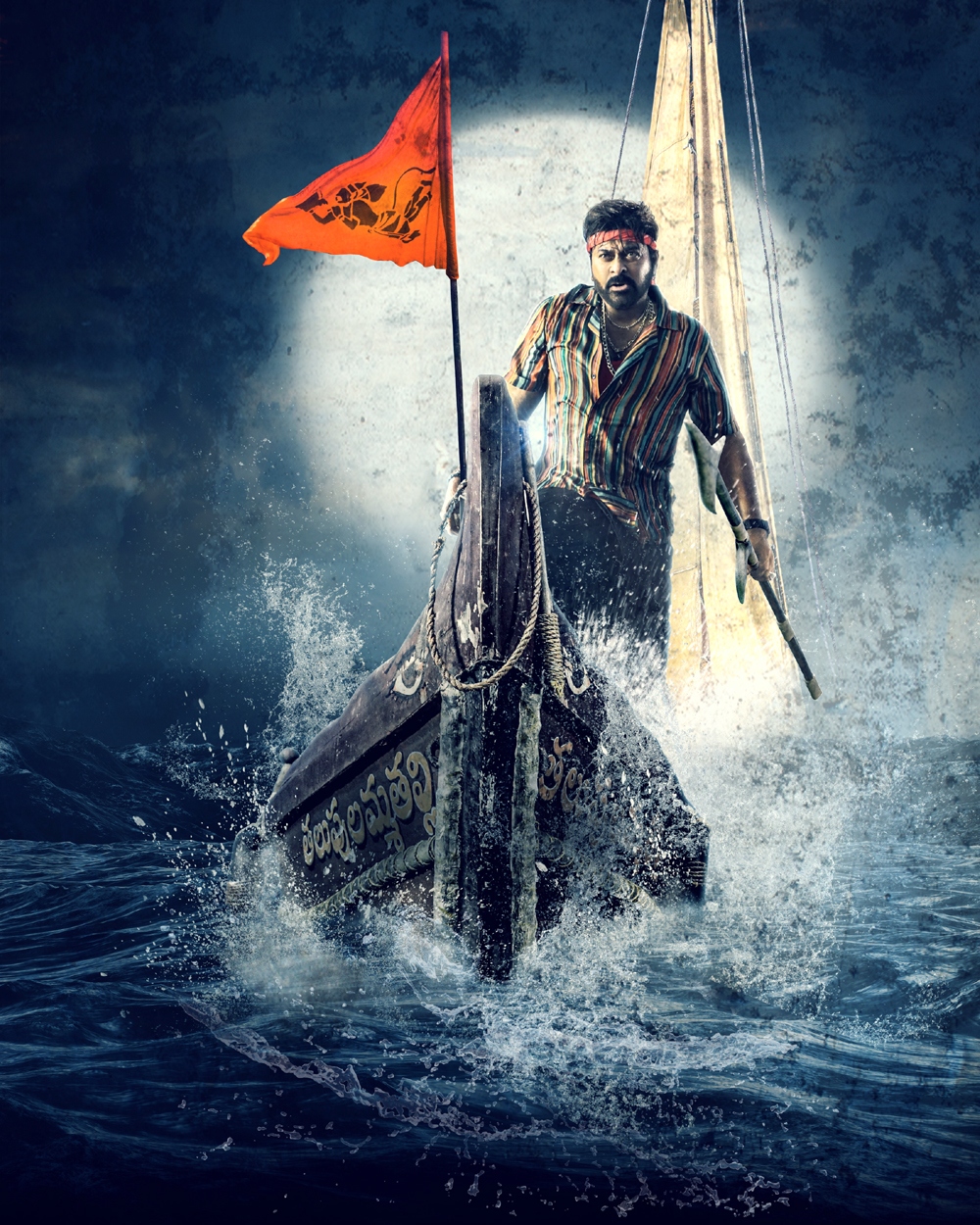 Veerayya (Chiranjeevi), a gutsy fisherman, moves to Malaysia to kidnap a drug lord named Solomon Ceaser (Bobby Simha) at the behest of a cop (Rajendra Prasad). There, his mission is sought to be interrupted by Solomon's elder brother and gangster Kaala (Prakash Raj). We are slowly told Kaala is the actual target of Veerayya. Back in Vizag, ACP Vikram Sagar (Ravi Teja) had developed a rivalry with Veerayya, his step-brother.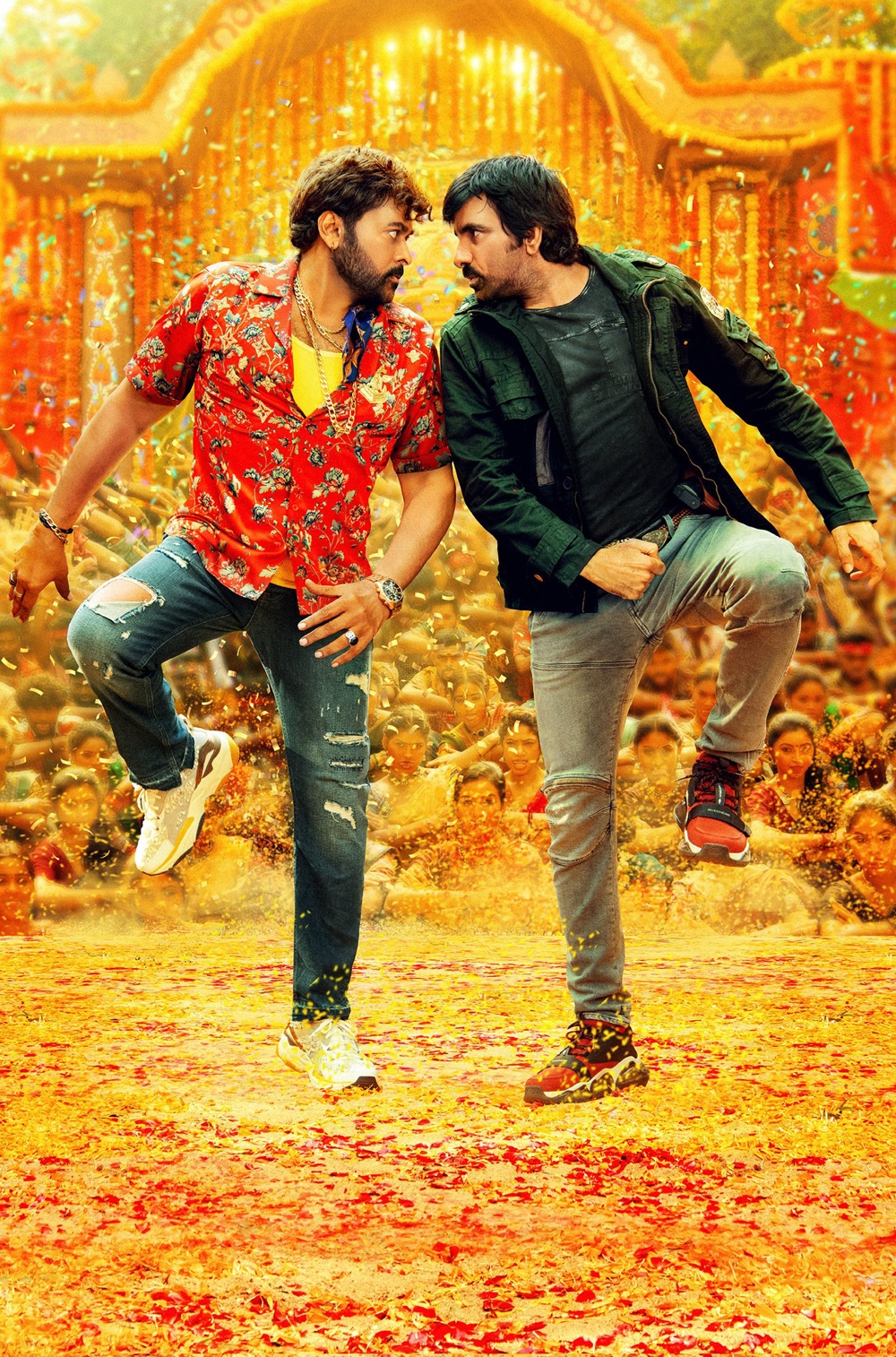 Who is Kaala and why is Veerayya after him? Why does Vikram Sagar have differences with Veerayya? Answers to these and other questions are found in the second half.
Analysis: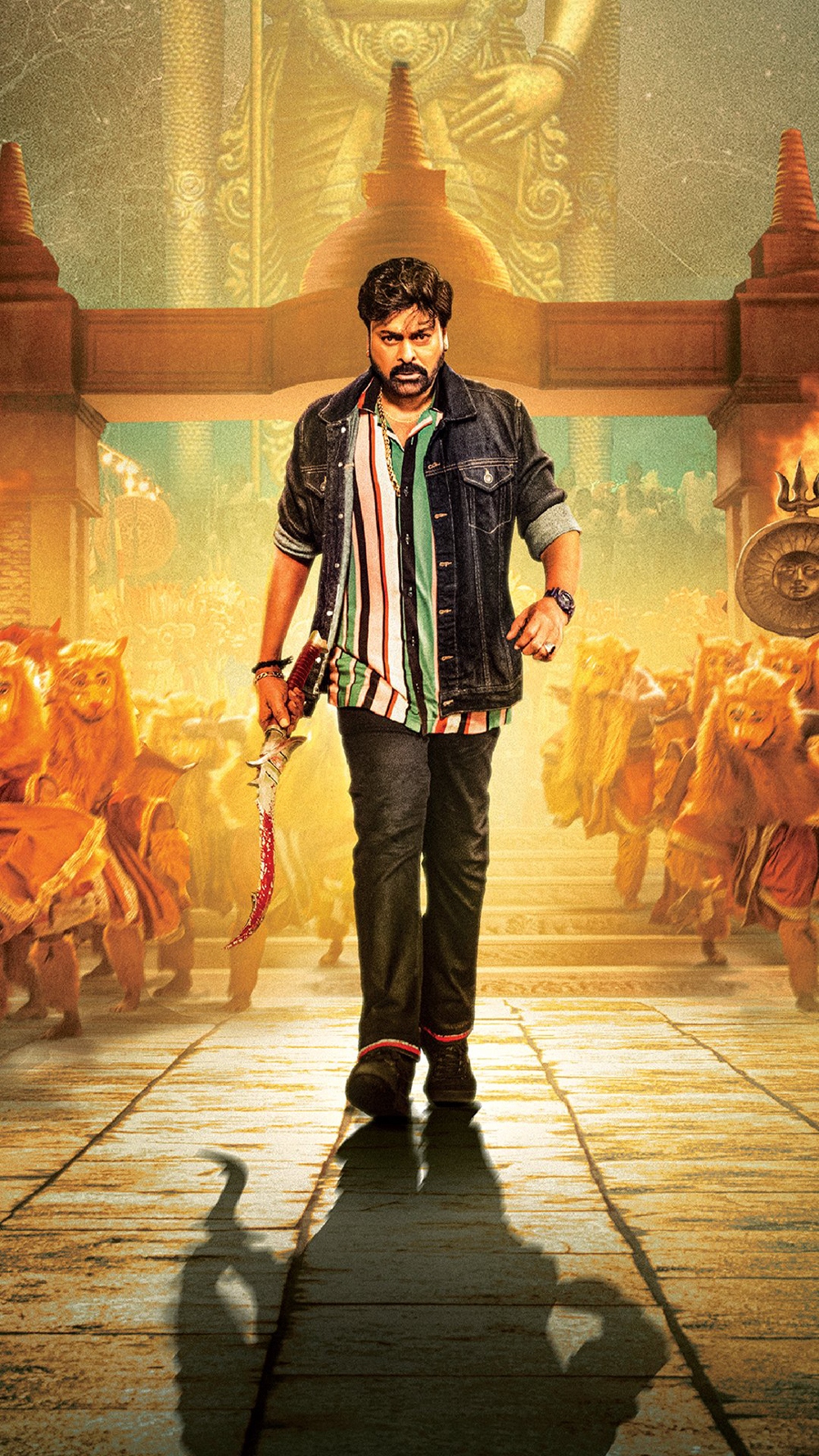 True to his style, Chiranjeevi commissioned multiple writers to power 'Waltair Veerayya'. Bobby Kolli was joined by screenwriters Kona Venkat and K Chakravarthy Reddy, who in turn were joined by Hari Mohana Krishna and Vineeth Potluri. They flesh out the step-brother sentiment in the context of a Good Vs Evil story.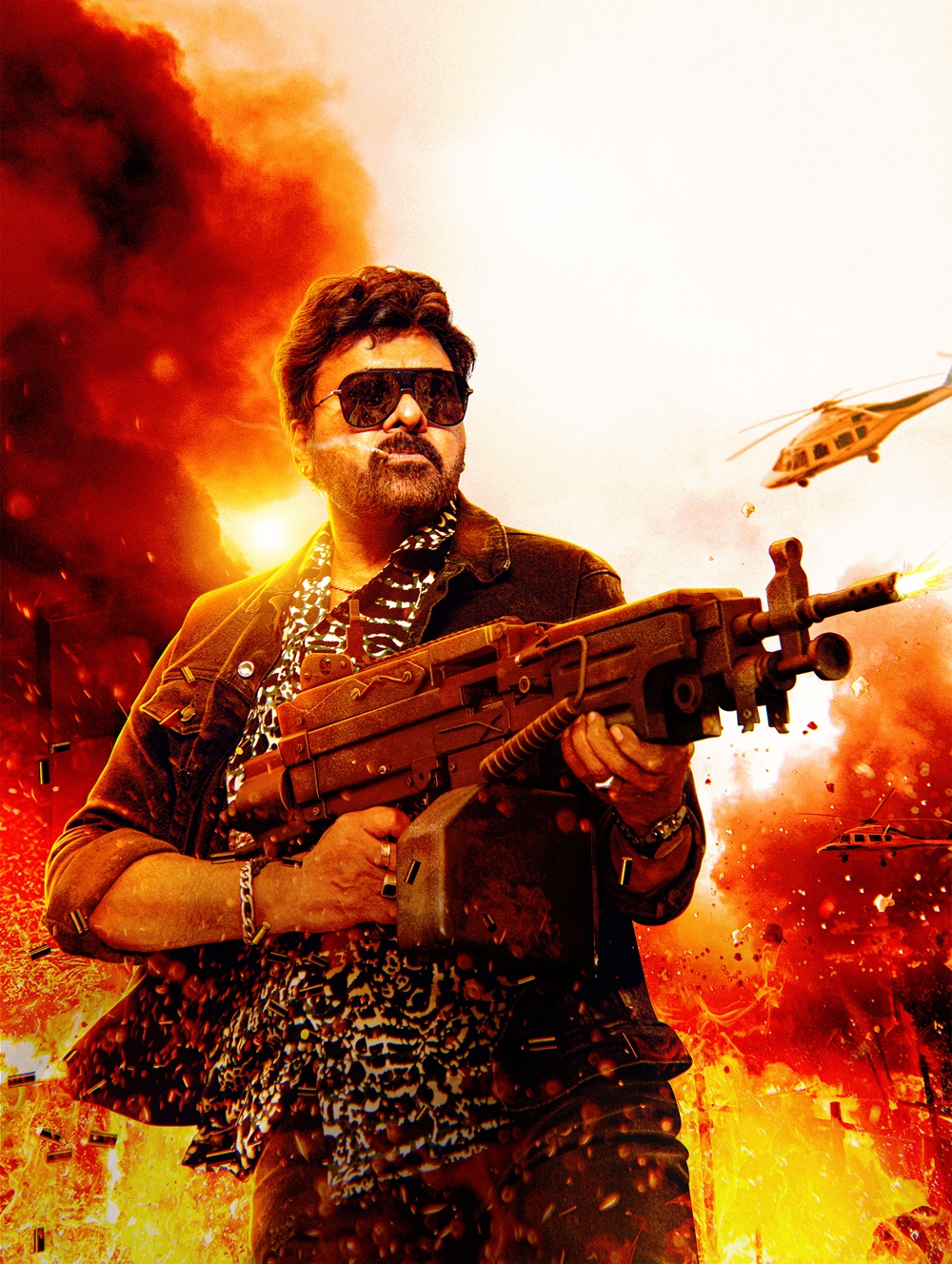 This film also turns out to be a David Vs Goliath fight although Chiranjeevi's Veerayya is projected as a firestorm who can butcher any and everybody right from the word go. His rivals are international smugglers with industrial-scale access to deadly weapons and all. Yet, thanks to his wit and brawn, Veerayya overpowers them with some fair degree of effort.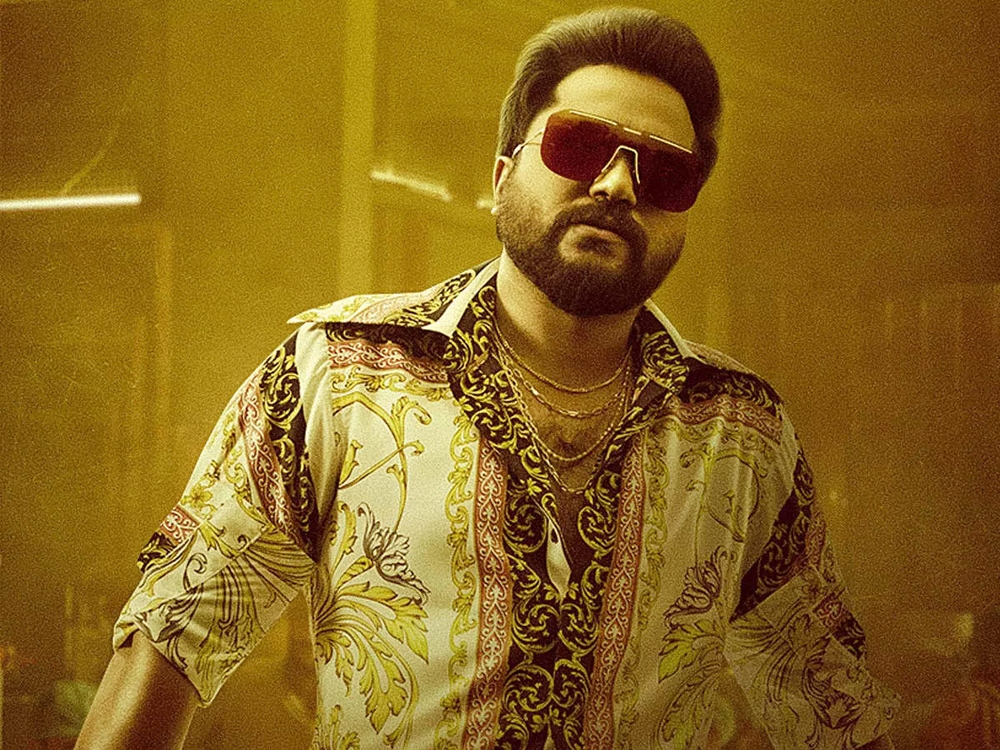 Among the negative characters, Bobby Simha's Solomon is given primacy in the first half. In the second hour, Prakash Raj becomes the main negative force, representing evil, manifesting betrayal and cruelty. Squeezed between them are a number of good and grey characters.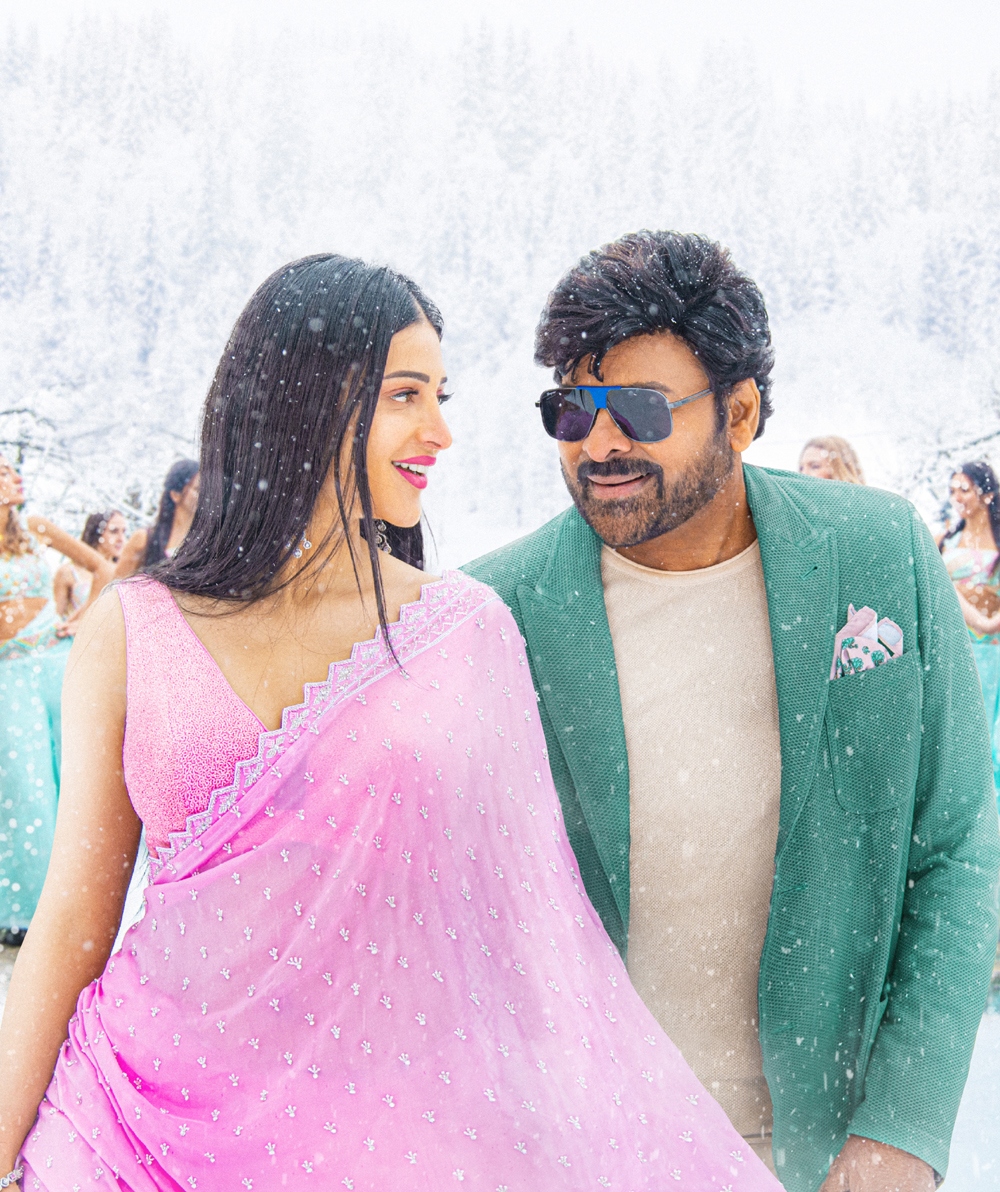 The story is staged in service of Chiranjeevi in the first half and the Chiru-Ravi Teja duo in the second. The intro fight has got scale and one wouldn't have minded better VFX. Soon after the high-stakes intro, the film gives way to a light-veined Veerayya. He enjoys wooing Shruti Haasan's character in Malaysia, besides throwing repartees at comedians (Vennela Kishore, Saptagiri, Srinivas Reddy and Shakalaka Shankar). The exchanges between him and Rajendra Prasad's cop character may be few, but they are relevant to the story.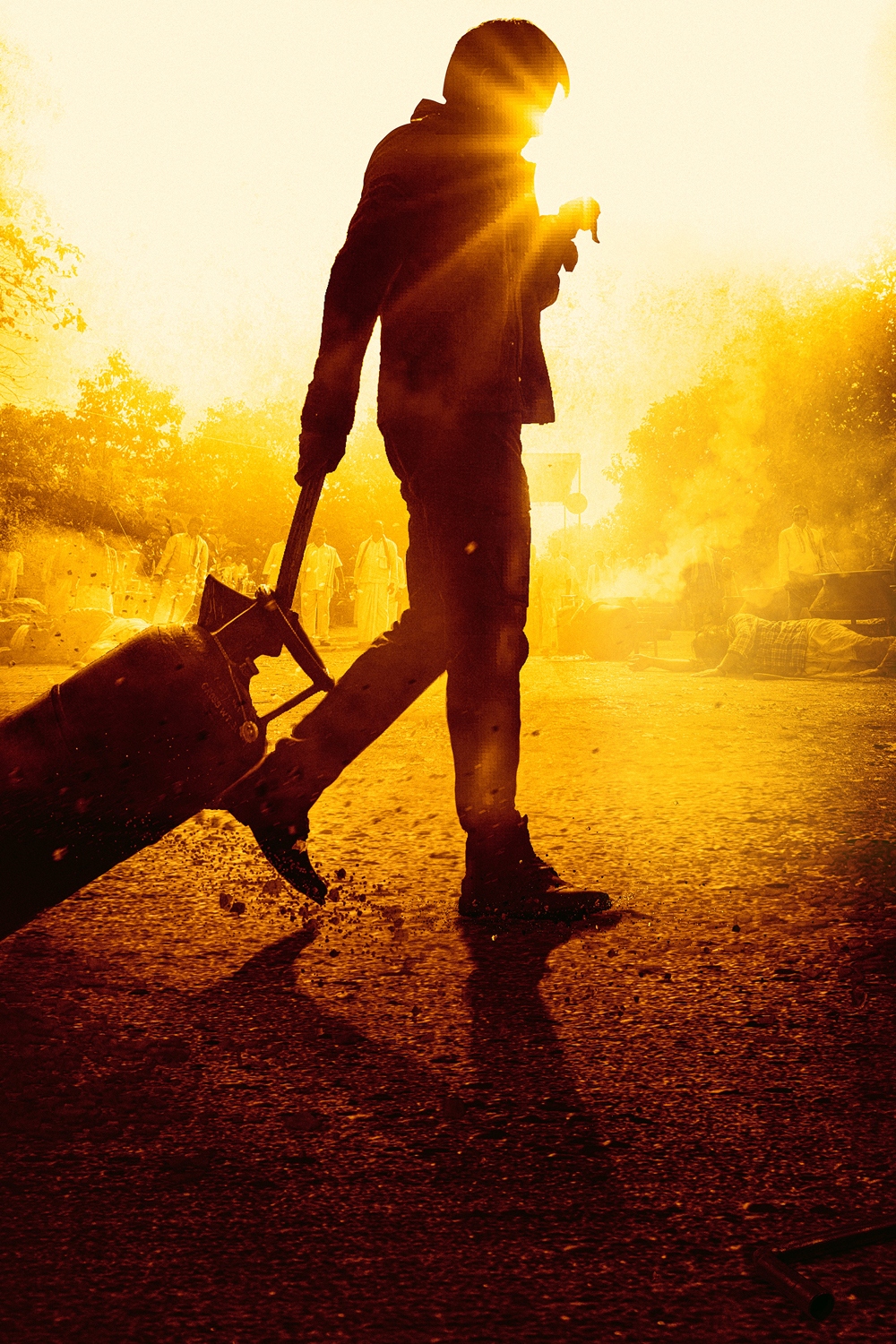 The interval bang comes with an action sequence that could have been a bit more elaborate. Ravi Teja's entry changes the mood of the film. The pre-climax scenes, for about 30 minutes, should have come with better pacing. Catherine Tresa, among other characters, needed to be written with more intent. But the flaws are papered over by the bonhomie and sparkling chemistry between Chiru and Ravi Teja. The hat-tips to several films like 'Idiot' and 'Tagore' work.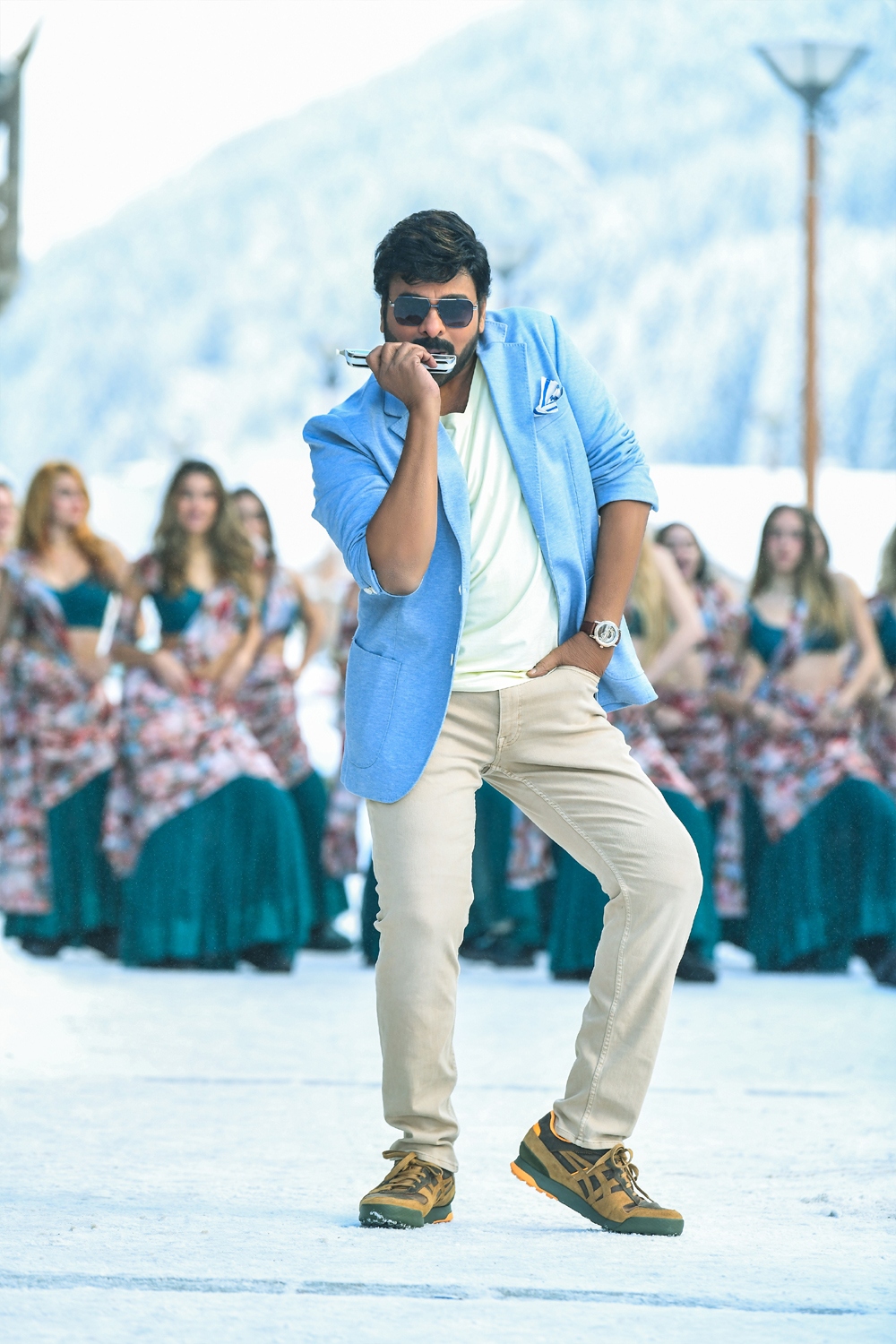 Devi Sri Prasad's songs are better compared to the background score. He needs to get inventive on the BGM front. Arthur A Wilson's cinematography captures the diverse landscapes. 
The Megastar's Uttarandhra slang, his grace and stardom help. This is not a film that has him in a hyper-angry role. Not at all. Everything rests on his comic timing. Ravi Teja, with his Telangana slang, is enjoyable. This is not a film with memorable performances by any other actor.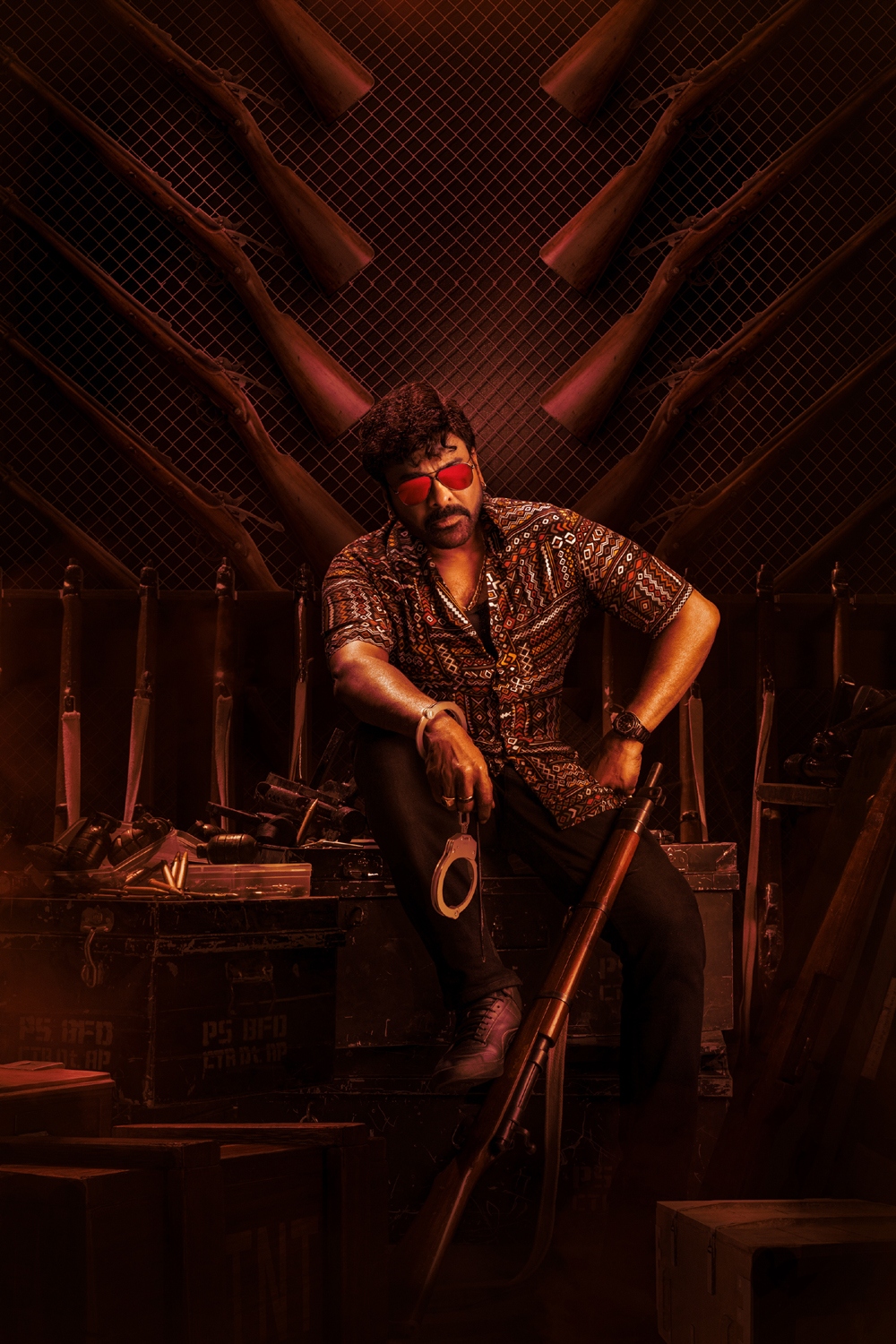 Casting-wise, this is one of the most populated big-ticket movies in recent times. You will lose count after a point. Better song placement and a couple of more comedy scenes would have impressed the audience. Urvasi Rautela is seen in 'Boss Party'. 
Verdict: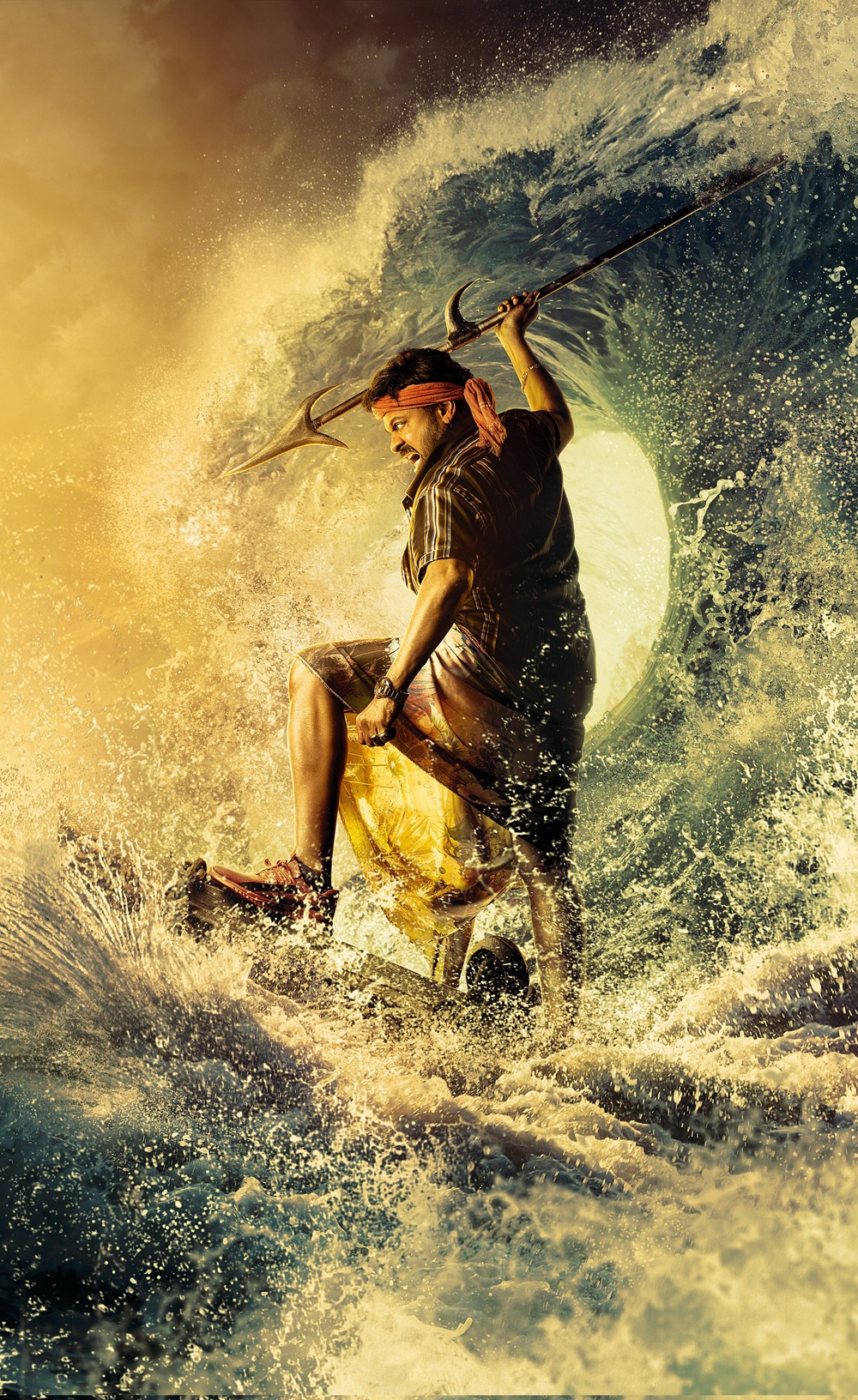 'Waltair Veerayya' is the kind of light-veined action film that Chiranjeevi deserved after back-to-back serious movies. It works with ordinary expectations. Don't expect a novel story. 
Rating: 2.75 / 5.0
Showcase your talent to millions!!
Write about topics that interest you - anything from movies to cricket, gadgets to startups.
SUBMIT ARTICLE
More
Telugu Movie Reviews
Extra Ordinary Man
Kadak Singh
Hi Nanna
Calling Sahasra
Atharva
Animal