"in 'Vivegam', Ajith sir has done many things he has not done so far" - Editor Ruben
Thursday, August 3, 2017 • Tamil Comments

Listen to article
--:-- / --:--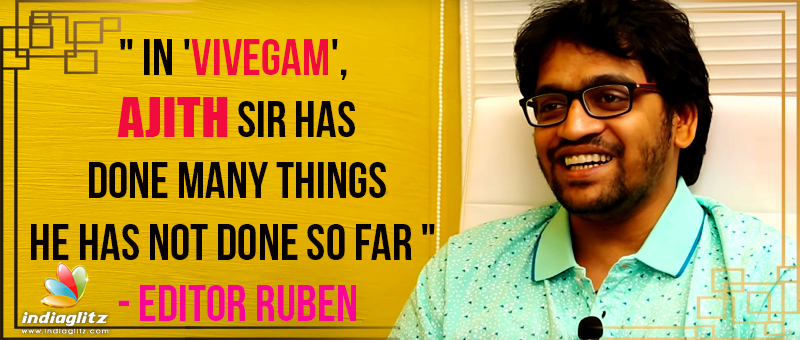 Young Editor Ruben has just completed Thala Ajith's most anticipated film 'Vivegam' and he is presently working on Thalapathy Vijay's 'Mersal' and Chiyaan Vikram's 'Sketch'. In this exclusive interview to IndiaGlitz, the talented young technician reveals what's special about 'Vivegam' from an Editor's perspective and he also shares some interesting details about 'Mersal' and 'Sketch'
What is special about 'Vivegam' when compared to other Ajith films?
I would define Ajith sir as Thunder and Vijay sir as Lightening. In 'Vivegam' the impact of the thunder will be very huge. Ajith sir has done many things that he has not done so far. He has taken high risks which cannot be defined in words. There is a fight sequence between two running trains. That will be one of the best sequences in the film
Tell us about the two heroines of the film - Kajal Aggarwal and Akshara Haasan.
Kajal plays Ajith's wife. Their love track is the portion I love the most in the film. It is one of the best Husband and Wife love in the films I have watched and I have worked so far. Many people were telling that director Siva has not touched the romance area in his films. That will be fulfilled in this film.
Akshara has got a very significant role. Her episode will create a big mark in the film. She has done some risky stunt sequences. She had to ride pillion with Ajith driving a bike in high speed. It was highly risky and she has given her best.
How has Vivek Oberoi performed in the film?
Vivek Oberoi talks very good Tamil and he has given his best to elevate the scenes in the film. He never carries an air of a Bollywood actor.
Did you get any feedback from 'Mersal' team about 'Vivegam' teaser?
Mersal team watched 'Vivegam' teaser. Vijay sir liked the teaser a lot. Both director Siva and Atlee watch each others works and they interact a lot. Recently Kadhalaada song released it was full of love. Siva is considered as some one who rarely handles romance. Atlee is totally scoring in love, After watching this song video he called and appreciated Siva. These things give immense happiness that the industry is so healthy and there is no ego between the filmmakers. That's how I could work in both their films.
Tell us about the speciality of songs in the film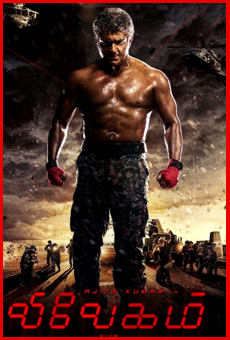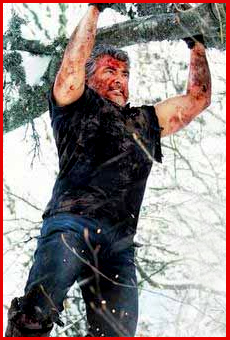 Some people say that they are disappointed because 'Vivegam' does not have a song like 'Aaluma Doluma'. This film cannot have a song like that. But 'Thalai Viduthalai' will be ten times bigger than 'Aaluma Doluma'. The power of the lyrics and the visuals that match the power will give you a chill.It is totally emotional song. The fans will erupt in joy and cheer throughout the song.
How much of footage you got from 'Vivegam' team?
I got quite a lot. It is because the script demands the making. You can take an action sequence or chase in single shot or multiple shot. For a chase sequence you have to increase the pacing and it should have multiple shots, angles and cuts. Only then it will be communicated to the audience in an interesting manner. The same applies to Vivegam.
Going to a foreign location and shooting this much of footage is a herculean task. We should appreciate the team and its leader, the director SivaI always call Siva sir as Dhoni. There is something called Raid box to edit films with huge footage. It carried number of Terra Bytes that I haven't counted yet. For the first time I have edited a film in a Raid Box.
The shoot was completed only in June and the film is releasing in August. How challenging it was to edit the complete film in this short period?
Most part of the film was edited in Chennai only. After completing each schedule they will comeback to Chennai for Editing. Only for the climax and a few other sequences I went to Serbia. Climax included a bare body fight. Leakages are quite common these days. To avoid that I had to go their and do the Editing. Otherwise it was a cool and steadily happened process only. Siva sir never thrust the pressure on us.
Is the film 'Vivegam' completed? Have you watched it?
Film is completed but I will watch the complete film only after the final theatrical cut is ready. For judgement sake I will watch the film only a few times. I watch it hardly once or twice. But I analyse it more than 1000 times.
Who all have watched the film so far?
I understand you are asking about Ajith sir. He hasn't. He will not watch the film unless we give the green signal that everything is ready to watch. He hasn't interfered in single scene. I have never seen him inside the Edit room so far. Even while dubbing he will watch only his portions. He will watch the film only when it is completed. I think that is his success formula.
How is 'Mersal' shaping up?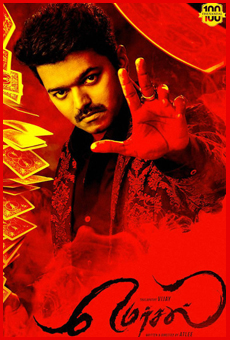 'Mersal' is really shaping up as Mersal (Astonishing) !. This is also a huge scale big budget films. Vijay has multiple looks in the film. Each and every role of Vijay will be loved by people. The magician role will attract the kids like anything. It is a energetic role for Vijay and it will be liked by everyone .I personally love that. Rahman has given each song under different genre. There is a melody song which will be spoken for years. I love that song.
Is it true that Vijay visits Editing table and look how things work and share his views?
Not at all. So far in the films I have worked with him he never comes unless and until we request him to come and watch a particular song that has come very well. All of us know the efforts he puts for dance in songs. So he will be happy if we show him that his effort has been effectively carried in the final output.
What can we expect next from 'Mersal' team?
I am currently working on "Mersal' teaser. 'Vivegam' has created a record I have to work for an equally good teaser for Mersal also. I am trying to deliver the best. Some fans ask me whether I have partiality.That is not true. i always work towards performing better than my previous film.
What about 'Sketch' ? How is it coming up?
Sketch is in its editing stage now. It is shaping as a very good film for Vikram sir This will be based on friendship, love and lot of emotions. This will also quite a good film in that platform.
Follow us on Google News and stay updated with the latest!
Follow
Actress Photos
Mehreen Pirzada
Sonal Chauhan
Amala Paul
Shobitha Dhulipala