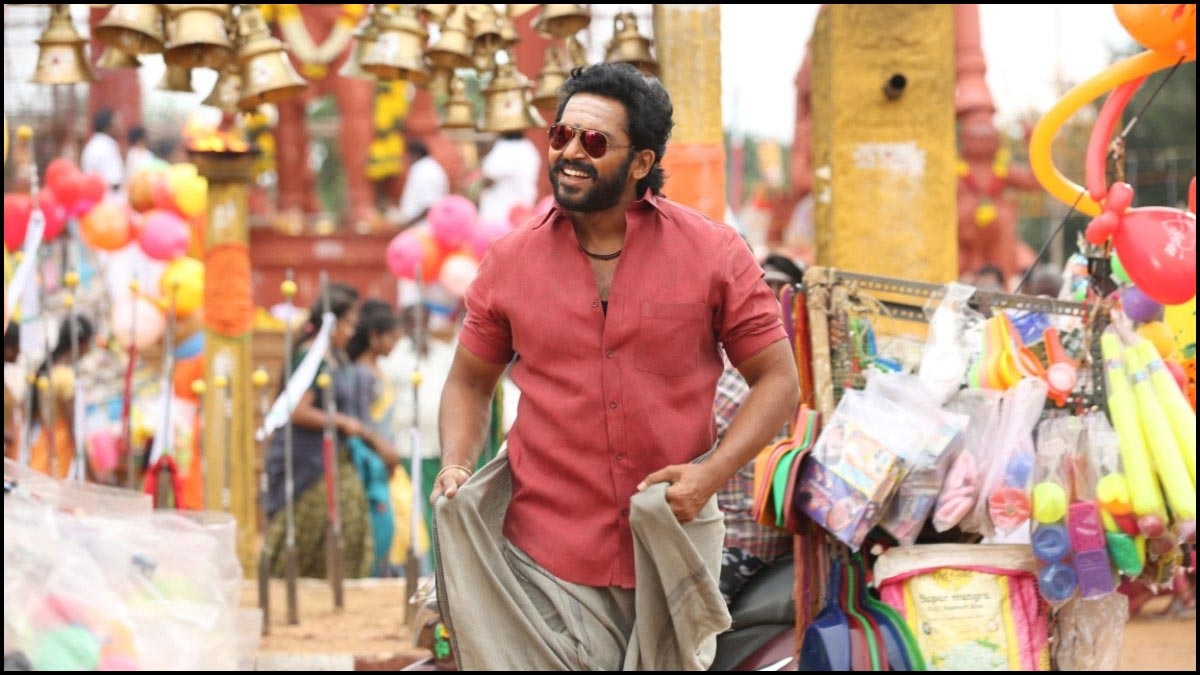 Viruman - Karthi's mass and Aditi Shankar's impressive debut are the highlights
Director Muthaiya known for his rural dramas has reunited with his 'Komban' hero Karthi for 'Viruman'.  Apart from its commercial potential there is also the additional hype that this is the first time ever Karthi has worked for the second time with a director in his entire career. Did the Karthi-Muthaiya combo repeat their magic? Read on
Viruman (Karthi) is the youngest of four sons of Madurai Tahsildar Muthupaandi (Prakash Raj) who hates his father and lives with his maternal uncle Rajkiran.  The reason for the hatred is that Muthupaandi is responsible for the death of his wife (played by Saranya Ponvannan) 25 years ago.   Even though Viruman vows to kill his father he remains a golden hearted do-gooder who will sacrifice anything for his family.  There is also a lovetrack concerning Thenmozhi (Aditi Shankar on debut).  Did the hero kill his father or not and what happened to the lovers is what the rest of the screenplay is all about.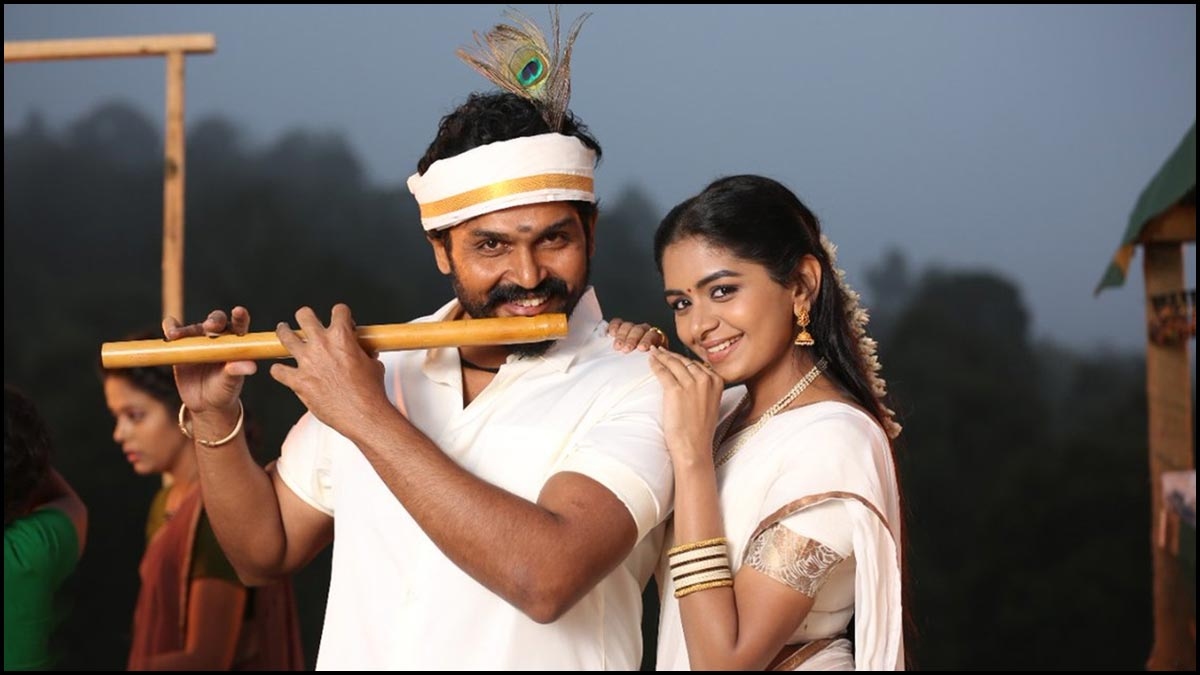 Karthi carries the entire film on his broad shoulders putting in a sincere effort to breathe life into the rural character with his screen presence, body language and voice modulation.  He is so good in the action scenes that you dont doubt that he can bash up a dozen men single handed.  He is also very convincing in the romance and emotional sequences.  Aditi Shankar has made a solid debut as Thenmozhi exuberating positive vibes and youthful energy.  She has held her own against seasoned actors all around her.  Look out for her vibrant kuthu dance that gets the audience into the groove as well.  Prakash Raj has not been asked to bring anything new to the oft seen loud character without any scruples who would even kill his own blood. Rajkiran, Saranya Ponvannan, R.K. Suresh and Ilavarasu go through the motions in cliched roles.  Soori's juvenile comedy works in a few places while Singampuli and Mynaa Nandini are more effective with their brand of humour as they both target the villain.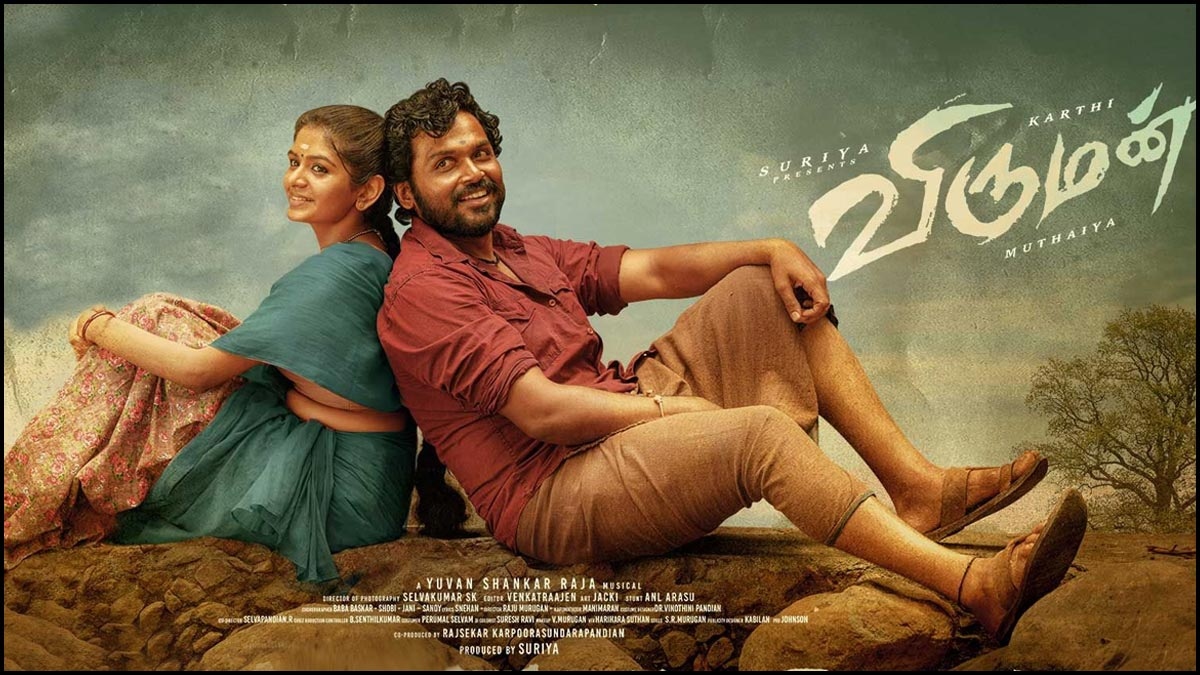 The scenes that work best in 'Viruman' are packed in the first half of the first half where the various characters and their conflicts are set up.  Aditi Shankar's character is well conceived as a water can supplier and her equation with both lover Karthi and father in law Prakash Raj are entertaining.   The best mass scene in the film is when Karthi brags to the villains that his uncle is his teacher and he knows how to protect himself followed by the Rajkiran signature fight.  A few dialogues are hard hitting and the one where the reason for Madurai men to let their wives walk in front of them is explained by Karthi taking the cake.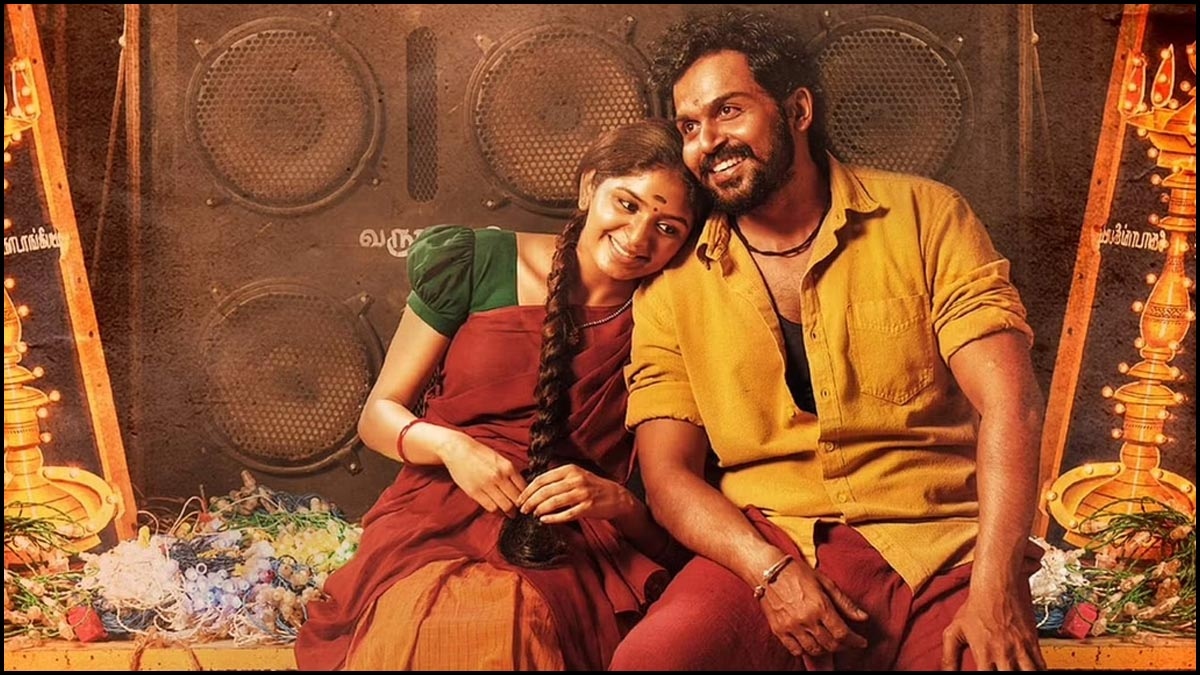 On the flip side the screenplay is just a rehash of Muthaiya's older films and offers nothing new.   The fight followed by sentiments followed by songs and repeat routine is mind numbing.  The film tries to glorify Saranya Ponvannan's character who killed herself leaving behind four underage sons.  If Prakash Raj was shown as a good man till he commits adultery her decision would have at least made sense but here it is not justifiable at all.  On the whole the screenplay is stitched with one cliched scene after another.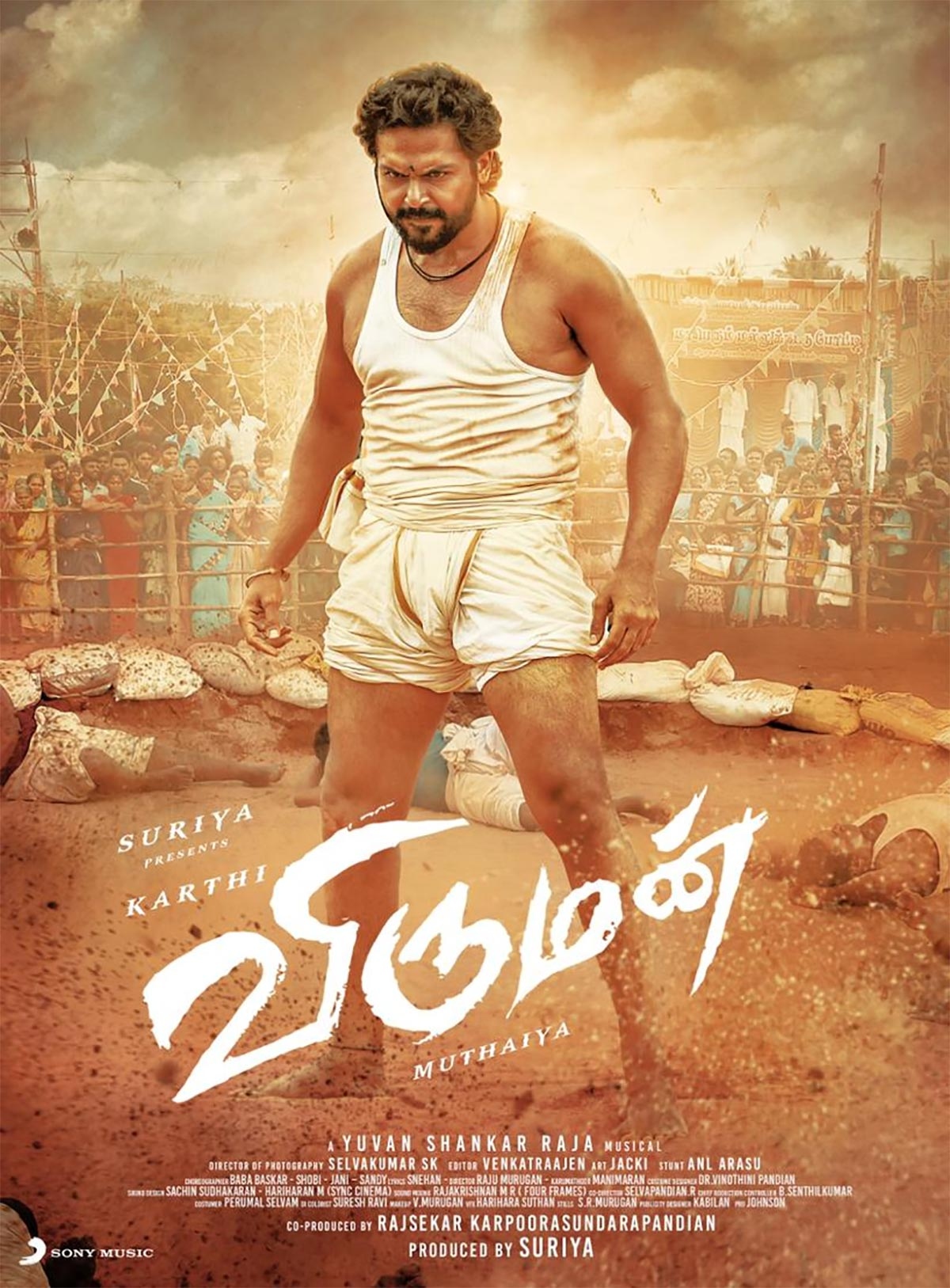 Yuvan Shankar Raja's songs "Kanjapoo Kannaale" and "Madura Veeran" are both very popular already and his background score enhances the viewing experience.  The cinematography and editing are functional while Suriya's 2D Entertainment has bankrolled the film with high production values.  Muthaiya has tried to deliver a commercial rural mass entertainer but has chosen a dated story and screenplay that make it a passable fare at best.
Verdict :  The mass appeal of Karthi and the bubbly presence of Aditi Shankar may make your time worthwhile
Rating: 2.75 / 5.0
Showcase your talent to millions!!
Write about topics that interest you - anything from movies to cricket, gadgets to startups.
SUBMIT ARTICLE
More
Telugu Movie Reviews
Skanda
Chandramukhi 2
Sapta Sagaralu Dhaati
Changure Bangaru Raja
Mark Antony
Jawan