Getting it just OK
IndiaGlitz [Thursday, December 27, 2018 • తెలుగు] Comments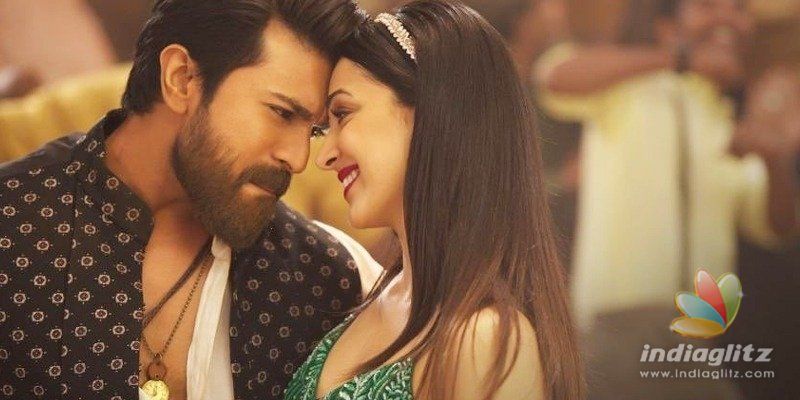 The soundtrack of 'Vinaya Vidheya Rama' is out on Lahari Music.  It's a Devi Sri Prasad album.  With lyrics by Shreemani and Ramajogayya Sastry (one song), it has MLR Karthikeyan, Kaala Bhairava, DSP, Ranina Reddy, Jaspreet Jasz, Simha, and Priya Himesh crooning the different numbers.
Thandaane Thandaane
Singer: MLR Karthikeyan
Lyricist: Shreemani
Lyricist Shreemani goes a step ahead from his predecessors in describing the unity of The Family as 'bandhala granthalayam'.  The song, otherwise, comes with stock ideas that celebrate the unblemished track record of the family's unity.  MLR Karthikeyan comes with a voluble voice and is apt for the montage number.  Devi Sri Prasad does it like a semi-folk number, the way 'Vachadayyo Swamy' was done earlier this year.
Thassadiyya
Singer: Jaspreet Jasz
Lyricist: Shreemani
Hindi lines open this typically massy number that has DSP following a beaten track.  Shreemani peppers it with English words and a whole range of yummy items (from ice fruit to red bull and bread-jam duo) are cited by the lead pair to describe each other's company.  Jaspreet Jasz's voice is by now too familiar to not associate 'Thassadiyya' with numbers of a similar genre.  Nothing much to write about the music.
Ek Baar
Singers: DSP, Ranina Reddy
Lyricist: Shreemani
The impact grows as the song proceeds further and further.  Musically, it lends ample scope for the hero as well as the heroine to deliver lyrics-driven choreography; the lyricist keeps it effectively naughty.  DSP sounds deliberately lazy and chilled.  Ranina Reddy is at her usual self, her voice is a cross between the class and the mass.
Rama Loves Sita
Singers: Simha, Priya Himesh
Lyricist: Shreemani
If 'Ek Baar' is in a space of its own, this one is a been-there-done-that, much like the overrated 'Thassadiyya'.  The stanzas have nothing new to offer in terms of 'raga'; it's a clear rehash.  Simha and Priya Himesh sing with gusto; their effortless singing makes them a welcome combination.  Lyrics throw up a few imaginative ideas.
Amma Naana
Singer: Kaala Bhairava
Lyricist: Ramajogayya Sastry
After 'Peniviti' from 'Aravindha Sametha', Kaala Bhairava gets to croon one more heavy song and he does an adept work.  If you are not reminded of the 'Next enti?' raga from 'Nenu Local' whenever Kaala Bhairava renders 'Laali jo', you surely never listened to that song.  Tune wise, DSP doesn't give anything fundamentally original here as well.  Ramajogayya's lyrics are laden with sentimentalism, borrowing even from epics.
Rating: 2.5/5