Music Review
IndiaGlitz [Wednesday, September 30, 2015 • தமிழ்] Comments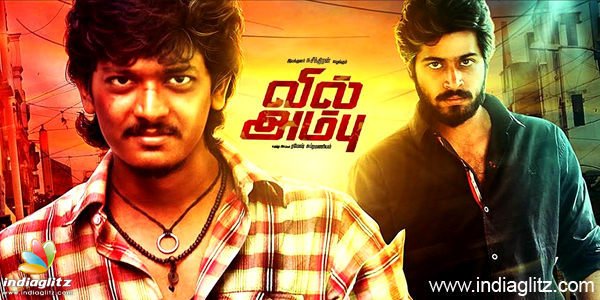 Vil Ambu is an upcoming entertainer that has Chandini, Harish Kalyan, Samskruthy Shenoy, Shrusti Dange in the lead cast. Directed by Ramesh Subramanian the music has been scored by Navin. The composer has tried variety by introducing famed music composers in the singing department.

Aale Saachuputta
Singers: Anirudh
Lyrics: Ekadesi
Anirudh starts off from what was left of Merselayttan in "I", the freshness and the energy is absolutely intact. Ekadesi's funky lyrics set tone for a modern day song and a picture of a longing Romeo comes into our mind. Navin has managed to balance the tone of the song to suit Anirudh's tangy vocals, surely should be a hit among all categories. Navin has experimented enough to make this song shuttle between different rhythms through the interludes and still manage to make this a winner.
Kurum Padamae
Singers: GV Prakash Kumar, Vandhana Srinivasan
Lyrics: Madan Karky
GV is best when we let him do the wonders with Duet, and Navin has some convinced GV to sing a melody with Vandhana. The highlight of the song however is the simple yet creative lyrics from Madan Karky. Like a lovely duet, the song travels between western colloquial instrumentation with a south Indian essence. That said, this might need to be heard a couple of times before it starts rolling in our ear buds.
Neeyum Adi Naanum
Singers: AV Pooja, D Imman
Lyrics: Vijay Sagar
It's the turn of composer Imman to wield up the microphone and he keeps up on the vocals by doing justice. The music and score however lets you down without much innovation and its plain old school methods of enticing. A romantic number on what could have been folkish or down to earth string melody sadly is just another time filling song.
Verdict: A fair enough listen
Rating: 2.25/5