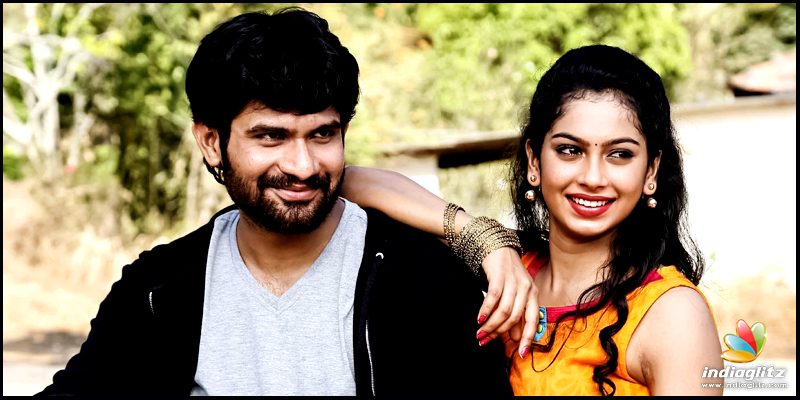 THRILLER TREAT IN VANILLA
Title – Vanilla, Producer – Jayaramu, Direction – Jayathirtha, Music – BJ Bharat, Cinematography – Kiran Hampapura, Cast – Avinash, Swathi Konde, Ravishanker Gowda, B Suresha, Pavana, Rehaman, Giri, Nanda and others.
Deviating in his pattern of films from 'Olave Mandhara' time director Jayathirtha has mixed the sentiment and thrilling aspects with a great social concern in the film 'Vanilla'.
The best work of the director so far is because his earlier movie 'Beautiful Manasugalu' discussed on loss of value should be gained at the place where it is lost. Tony and Bullet Basya were mediocre. But this one of Jayathirtha discuss on the loss of youthful age in the name of drugs.
On the other interesting factors Jayathirtha takes up murder mystery and inter linked it to the drug mafia.
Aviash a mechanical engineer qualified youth on a free time comes to his village and meets his school days friend Anagha an environmental science student. The meeting point of Avinash and Anagha immediately turns very serious as he has to save her from a murder happened on a rainy night. Avinash discover that Anagha has rare disease. It is Cacknophobia – allergic to smoke and shock. As Anagha faces both at murder night, Avinash is confirmed that she has nothing to do with the murder. As he took her away from the murder spot the police are behind him. The investigation reveals the reasons behind are totally different.
A drug lord is behind the disgusting state of affairs for Anagha. That is because Anagha brother Pandu (Rehaman) has discovered the contents of 'Acetal' in Vanilla cigarette that is very fond in the college campus. With the finding of this research work Pandu girl friend Pavana approaches the right authorities but take on the beatings.
How the murder mystery connecting to Anagha and Avinash plus this drug mafia activity is attacked is climax part of the film.
It is awesome performance in his debut for Avinash. His father Jayaramu is producer of this film. Avinash has all requisites to go further in the film career. Swathi Konde in her first film emoted well because her role demands it.
Ravishanker Gowda, Rehaman, Pavan, Giri and Nanda extended good support that adds to the value of the film.
BJ Bharath scoring is according to the situation. His background is highly appreciable. Kiran Hampapura has excelled his camera work but screening at Triveni theatre was not so good.
A film for elders and youths is told in a thrilling narration by Jayathirtha. A film that you could watch easily is just 117 minutes 'Vanilla'.
Rating: 3.5 / 5.0
Showcase your talent to millions!!
Write about topics that interest you - anything from movies to cricket, gadgets to startups.
SUBMIT ARTICLE
More
Kannada Movie Reviews
Hottegagi Genu Battegagi
Seizer
Tagaru
Googal
Raja Simha
Chamak