A Thaman Musical
Wednesday, March 17, 2021 • Telugu Comments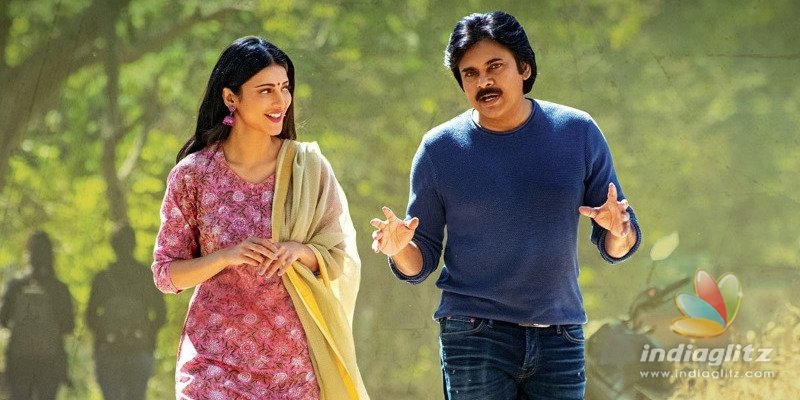 The first single from 'Vakeel Saab' is out, on Aditya Music.  Here is our review.  The other songs will be reviewed as and when they are out.
Maguva Maguva
Singer: Sid Sriram
Lyricist: Ramajogayya Sastry
Thaman tries a melody that comes with its share of crests and troughs, much like with a couple of his recent chartbusters.  From flute to mandolin and strings, the song gets its notes spot-on.  Sastry's lyrics sound traditional and somewhat cliched in terms of the meanings they convey.  That said, the wordings are appealing.  The man of the season, Sid Sriram, enlivens the melody with his inimitable vocals.  Shedding a bit of the 'Samajavaragamana' hangover, he comes out with a different-sounding himself.
Sathyameva Jayathe
Singers: Shankar Mahadevan, Prithvi Chandra, Thaman S
Lyricist: Ramjogayya Sastry
Listening to the lyrics, one safely assumes that Pawan Kalyan's image as a Jana Sainik has just started feeding his on-screen characters. Sastry's lines could well become part of the constitution of the Jana Sena Party someday. Shankar Mahadevan's voice comes with certain integrity and Thaman puts his talent to the best use. Prithvi Chandra joins the pulsating song to rev up the mood. Since the title of the song is borrowed from a familiar Sanskrit aphorism, it carries an instant ring.
Kanti Papa
Singers: Armaan Malik, Deepu, Thaman S
Lyricist: Ramajogayaa Sastry
Armaan repeats the magic of 'Butta Bomma', albeit in a mellowed manner. He is joined by Deepu and other singers to add a soul to the song. Sastry's lryics are laden with a poetic flourish. Thaman must have found it hard to infuse a romantic melody in a serious-minded courtroom drama. As a composer who loves to belt out melodies, he keeps it subdued without compromising on the starry appeal of the Pawan Kalyan-Shruti Haasan duo.