An Amit Trivedi Musical
IndiaGlitz [Tuesday, March 10, 2020 • தமிழ்] Comments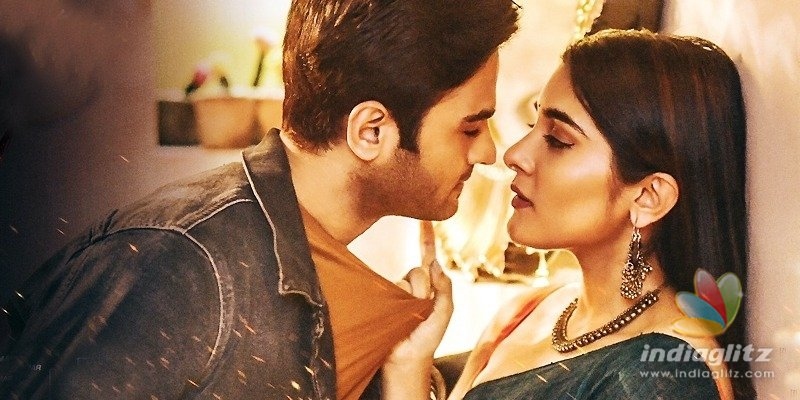 The first single from 'V' is out, on Aditya Music.  Here is our review.  The other songs will be reviewed as and when they are out.
Manasu Maree
Singers: Amit Trivedi, Shashaa Tirupati, Yazin Nizar
Lyricist: Seetharama Sastry
Sastry's lyrics hit the bull's eye with their poetic flourishes.  In keeping with the title of the song, the singers deliver a subdued and romantic rendition. The male singer carries the song forward with his melodic interventions, so also Shashaa Tirupati.  Given that the song is full of difficult-to-pronounce usages, they do a fine job.  Amit Trivedi's music is local and comes suffused with Telugu nativity, a bit like what he has proven already in 'Sye Raa'.
Vasthunnaa Vachestunna
Singers: Shreya Goshal, Amit Trivedi, Anurag Kulkarni
Lyricist: Seetharama Sastry
Of all the female singers, Chinmayi and Shreya Goshal's voices suit particular genres.  And this song, it seems, was cut out for the latter.  Placed amidst the interludes of two male singers, Shreya's voice continues to be a whiff of fresh air.  Sastry's lyrics are neat, although the sense of familiarity can't be shaken off.  Amit Trivedi's music is a cross between mainstream and offbeat here.