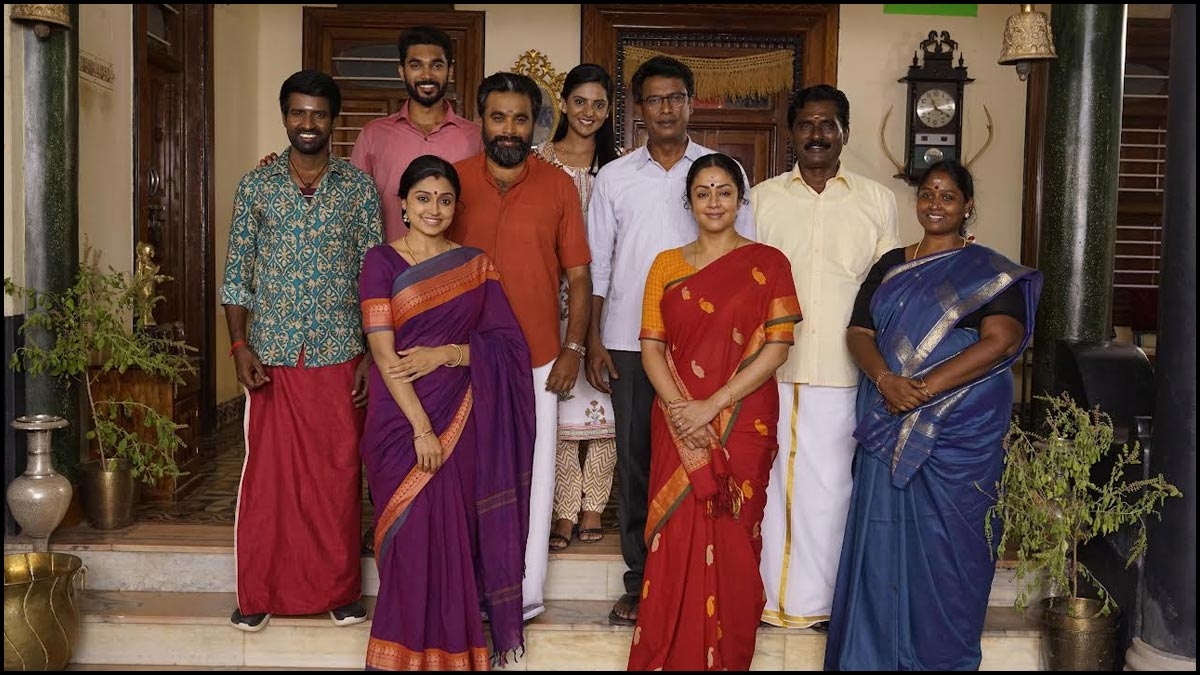 Udanpirappe - Jyothika's sincere performance is the takeaway
Jyothika is one of the few leading ladies in Kollywood who has her fan following intact for the better part of two decades.  There are huge expectations for her 50th film 'Udanpirappe' and whether the rural sibling drama touches the hearts of her fans remains to be seen.
The core storyline of 'Udanpirappe' is about the emotional dilemma of a middle aged woman who is caught between a brother who believes in the truth and a husband who believes in the law.  Vairavan (Sasikumar)'s younger sister Madangi (Jyotika) is everything to him but they are not on talking terms as his violent nature is despised by Madangi's husband Sargunam Vathiyar (Samuthirakani).   There is also a tragedy that occurs in the past that makes the two men at loggerheads.  Madangi meanwhile hopes to bring them together and tries everything that she can to do so.  Meanwhile a wily man played by Kalairasan tries to steal the water resources of the village and when Vairavan crosses his path the enmity further damages the relationship of the family.  Madangi's final hope is that her daughter and her brother's son would reunite the family and whether she succeeds in her quest or not is what the rest of the screenplay is about.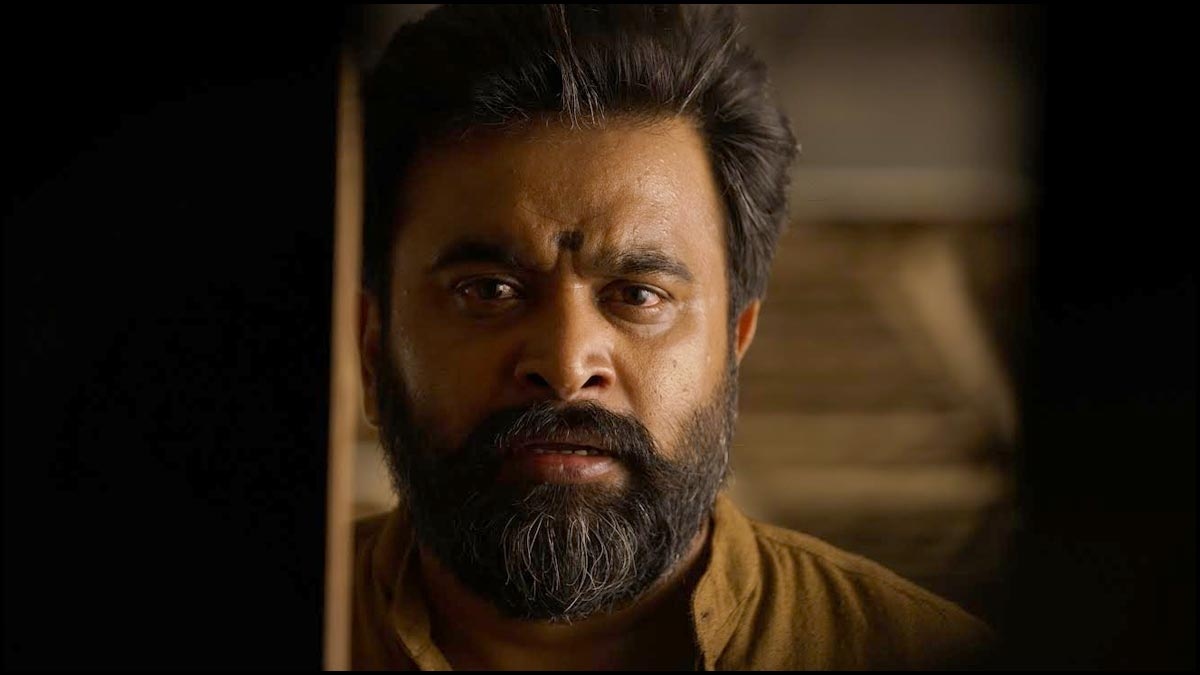 In her milestone film Jyotika has portrayed the majestic role of the mother of a grown up girl with an air of dignity and holds sway throughout the film.  The scene in which she shows her power to a hospital dean without even speaking to him gets the audience rooting for her.  On the whole Jo has satisfied her fans with a variety of emotions from sisterly love, to motherliness to the final angry outburst against the perverted villain.   Sasikumar as the elder brother of Jyothika shines in the action scenes and also in a crucial moment when he defends his wife against the wagging tongues of his relatives.   The usually assured Samuthirakani has been made to dabble in confusion due to the caricature of a role that he is saddled with.   In his introduction scene he speaks about seeing beyond the obvious in judging a person but fails to follow that in the case of his brother in law who is violent but with a golden heart.  Soori impresses more in serious scenes than the humorous, especially his elation when the cop tells him that Sasikumar is coming out of hiding to save him.  Sija Rose as Sasikumar's wife has put in a decent performance that is not complementary to what she is capable of.  Kalaiarasan has tried to bring in some sense toa poorly written character by his efforts.  Among the rest of the cast Deepa once again proves her talent in a serious role.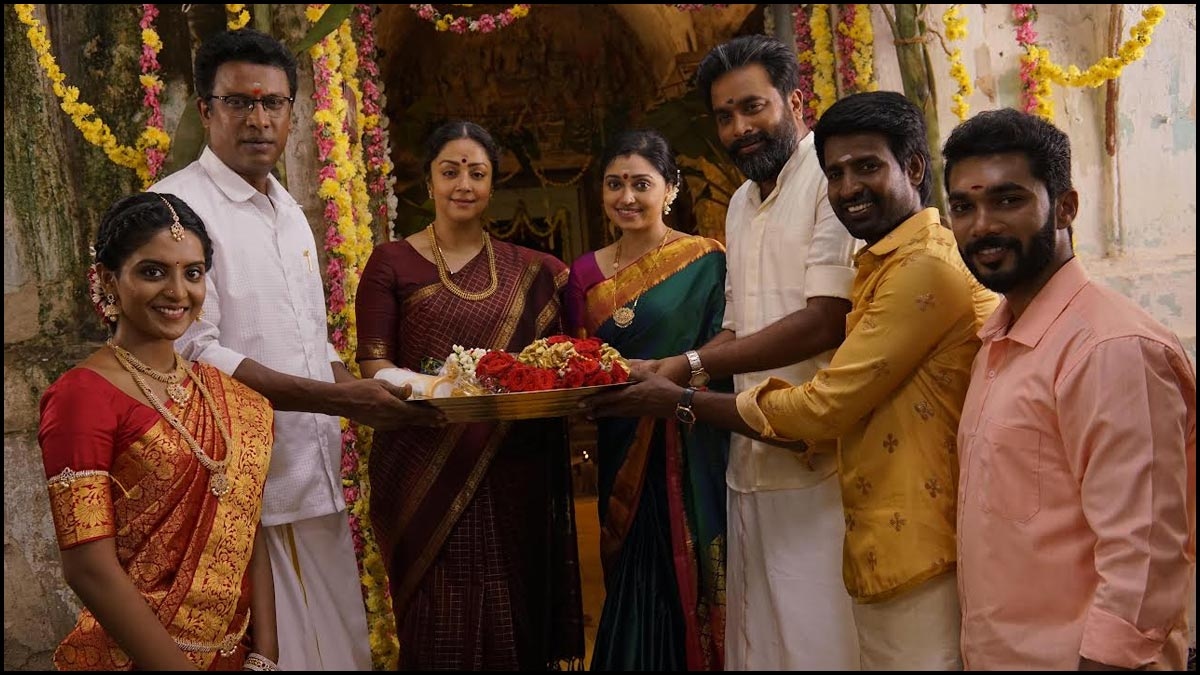 What works best in 'Udanpirappe' are some scenes that stand out with progresssive intent and dialogues such as Jyothika pawning her wedlock to save a child.  Soori's "Thamarai" comedy evokes laughter.
On the flip side the story,screenplay and its execution is pretty old school and plays out like a mega serial.   For a film titled 'Udanpirappe' it even fails to establish the sibling love between Jyothika and Sasikumar to the audience and their separation does not affect even a little. A lot of valuable time is wasted in just trying to build up the characters of the two leads.  The backstory of Jyothika's "sacrifice" for her brother in the flashback which is meant to elevate her character only mars it beyond redemption.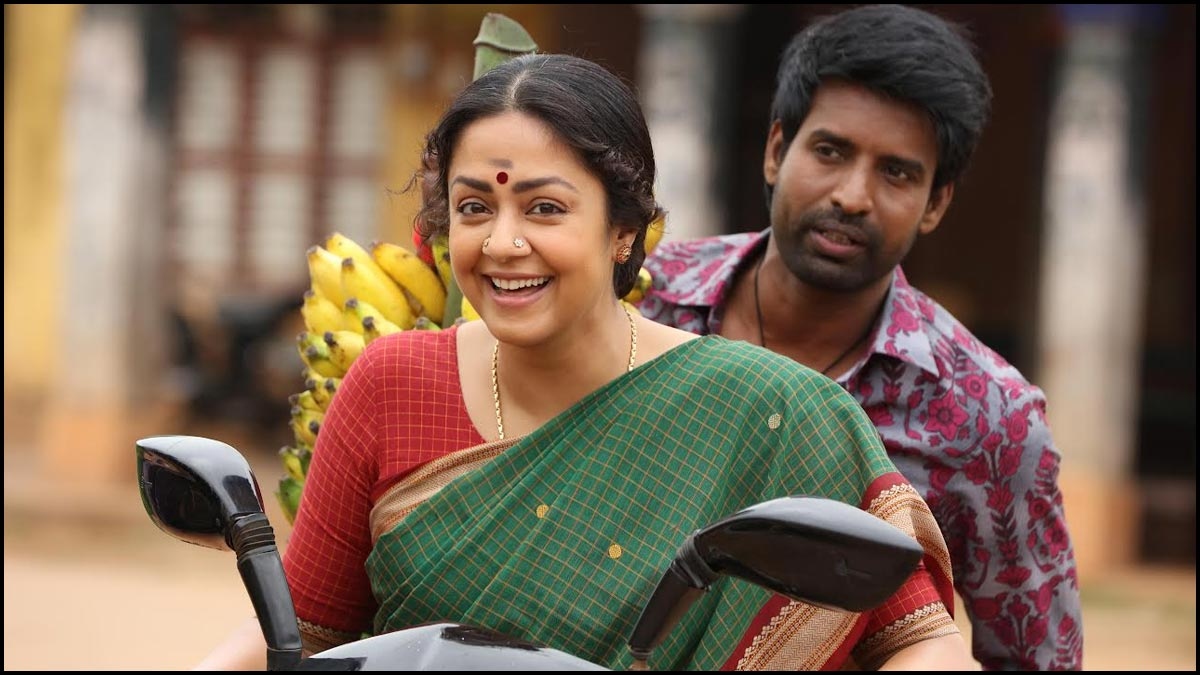 D.Imman's songs are okay when played on screen and his theme music for Sasikumar is effective.  Cinematographer Velraj has captured all the aesthetics of Tanjore soil such as greenery, coconut groves, temple festivals and villagers.  The editor has done what best he could do with the bland footage he got.  Jyothika and Suriya's 2D Entertainment has provided rich production values to the film.  Ira Saravanan in his sophomore project has shown flashes of progression in his dialogues but his film is largely regressive in both the writing and execution.
Verdict : Go for this one if you are a fan of Jyothika and Sasikumar
Rating: 2.25 / 5.0
Showcase your talent to millions!!
Write about topics that interest you - anything from movies to cricket, gadgets to startups.
SUBMIT ARTICLE
More
తెలుగు Movie Reviews
Sita Ramam
Bimbisara
The Legend
Ramarao On Duty
Vikrant Rona
The Gray Man