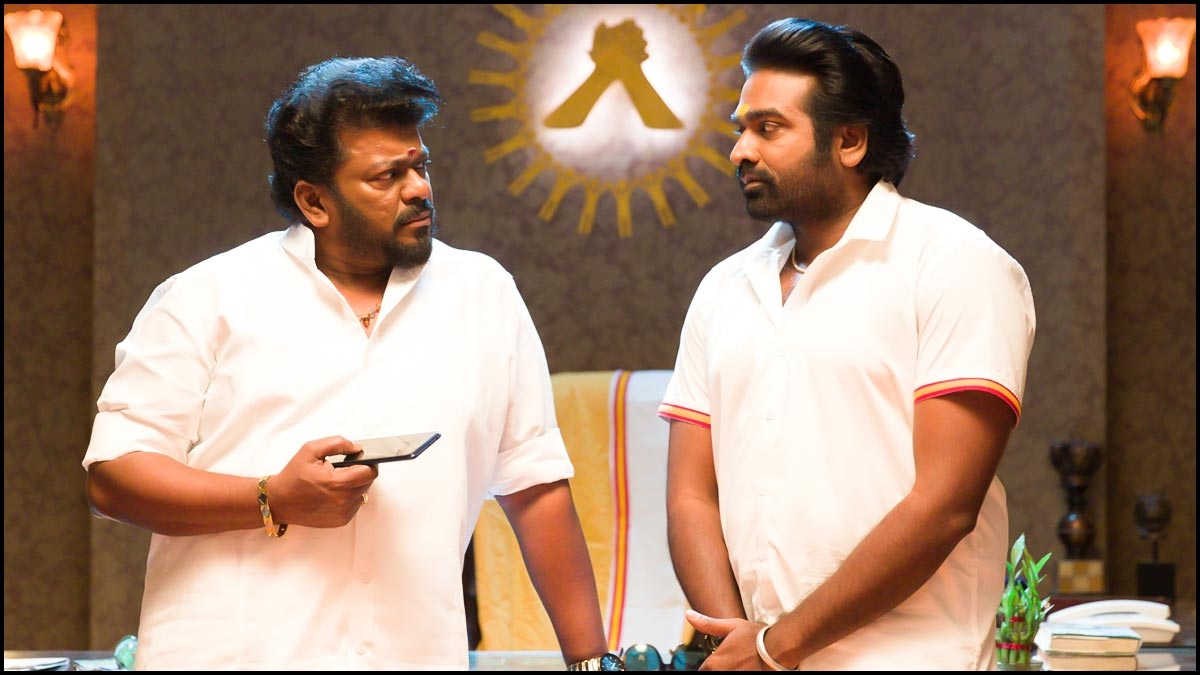 Tuqhlaq Durbar - Entertaining political satire with novel characterization
The trailer of 'Tughlaq Durbar' released several months ago suggested a political satire with quirky characterization.  Unfortunately due to the pandemic, the film has gone straight to TV and OTT.  Whether it will strike a chord with all sections of the family audience remains to be seen.
Singam (Vijay Sethupathi) idolizes local politician Rayappan (Parthiban) and nurses' ambitions to fill his shoes one day by hook or by crook.  His lack of character and ideology affects his relationship with his sister Manimegalai (Manjima Mohan) but has a loyal friend Vasu (Karunakaran).  Singam goes about playing his dirty political games when an enemy breaks his head with a bottle causing a split personality syndrome.  At the most inappropriate times, the good person in Singam wakes up and causes a great headache to the original bad man.  Whether the good or the bad in the same person wins is what 'Tughlaq Durbar' is all about.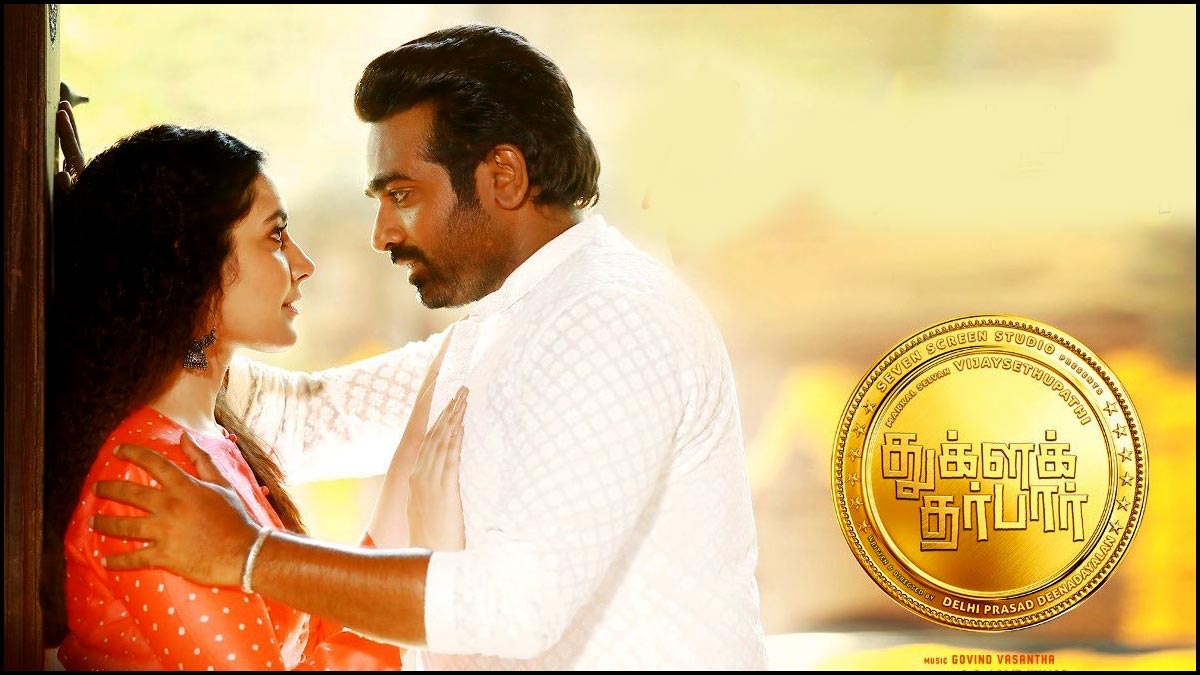 It is no secret that Vijay Sethupathi let down his fans with lacklustre performances in 'Navarasa' and 'Laabam'.  Here he has grabbed the meaty role of a split personality and plays to the gallery in every scene.  The scene midway in which the bad Singam speaks in to the mirror to warn the good one is a treat to watch.  Overall the Makkal Selvan scores in every shade be it villainy, comedy, sarcasm, sentiment or action.
Parthiban as the wily politician is the perfect foil for VJS and every time these two actors come face to face the scenes are charged with energy.  Karunakaran as the loyal friend of the hero yet again scores with his flawless performance.  Raashi Khanna and Manjima Mohan as the girlfriend and sister don't have much scope but aren't superfluous either.  Bhagavathi Perumal also puts in a fiery effort as a political rival.   In the end, there is also a surprise cameo from Sathyaraj reprising one of the most iconic roles in his career.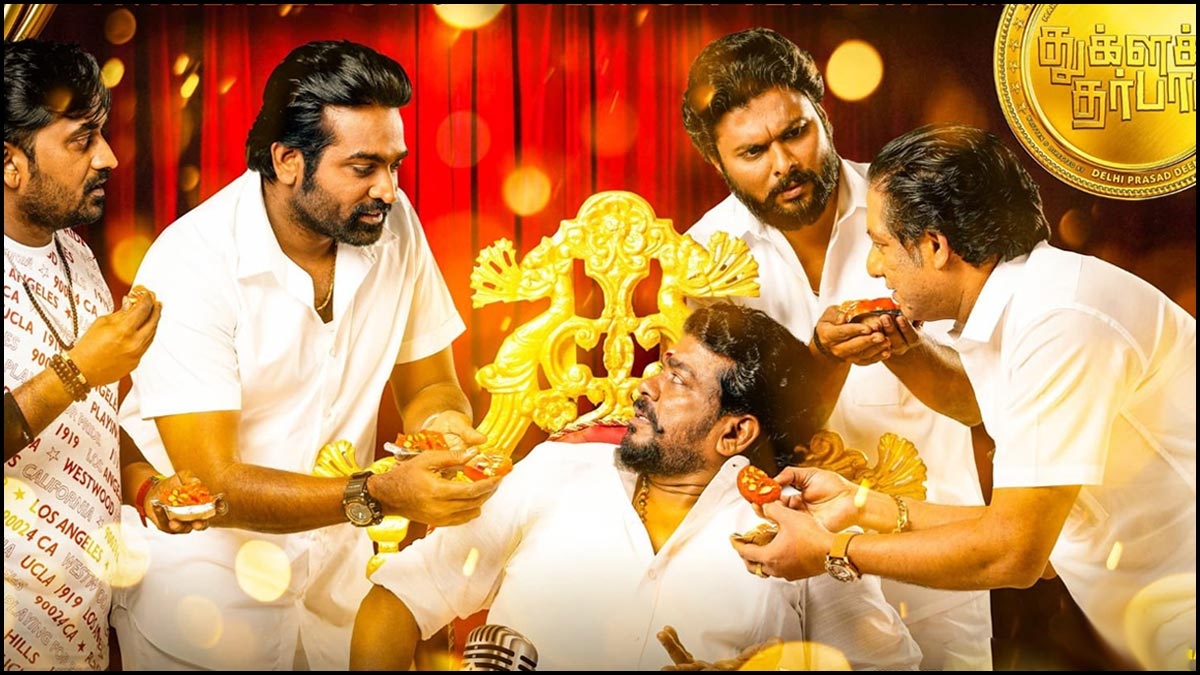 What works best in 'Tughlaq Durbar is the engaging screenplay that moves at a brisk pace from start to finish with rare dull moments.  The quirky characterization of Vijay Sethupathi is interesting and its also refreshing that it stays in the grey till the climax.  The scene in which Bhagavathi Perumal is made to sanitize the entire colony of children is hilarious and so are the ones in which Vijay Sethupathi switches characters.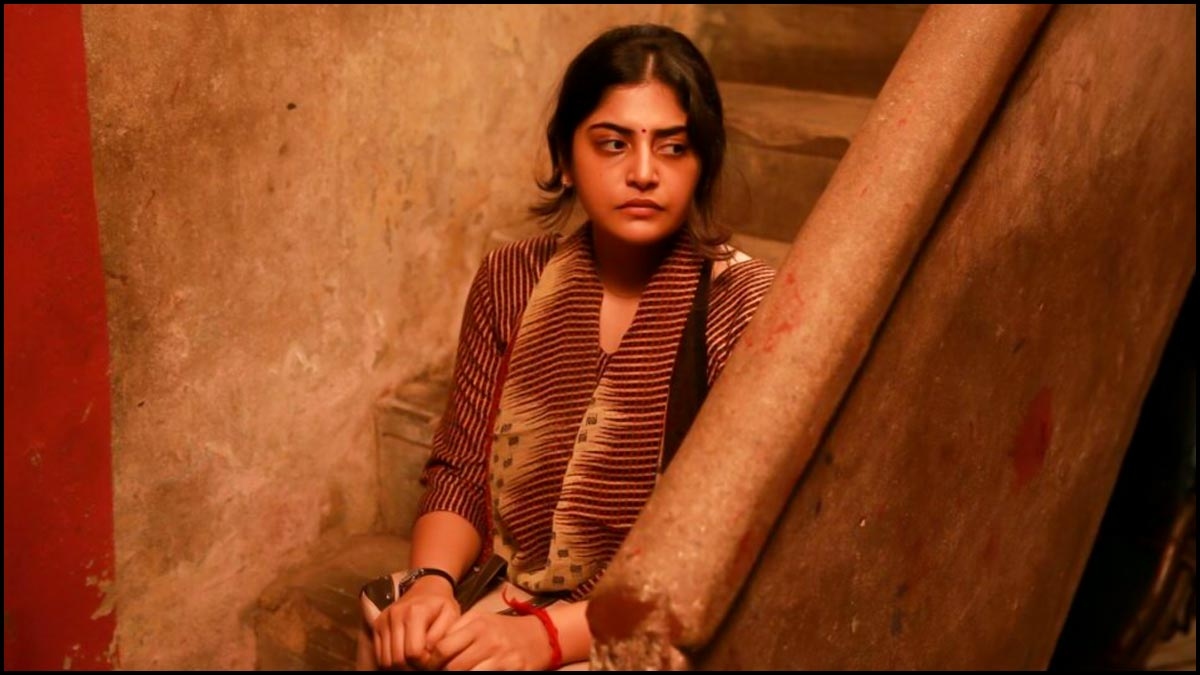 On the downside its disappointing that the new idea of a good man residing inside a bad one has not been explored further and remains as just a small plot device.  Some of the logical loopholes are glaring even for an out and out light commercial entertainer.  Though the climax scene involving Sathyaraj is good the lead up to it is pretty mediocre.   In spite of many comical situations, the comedy is just passable barring a few laugh out loud ones.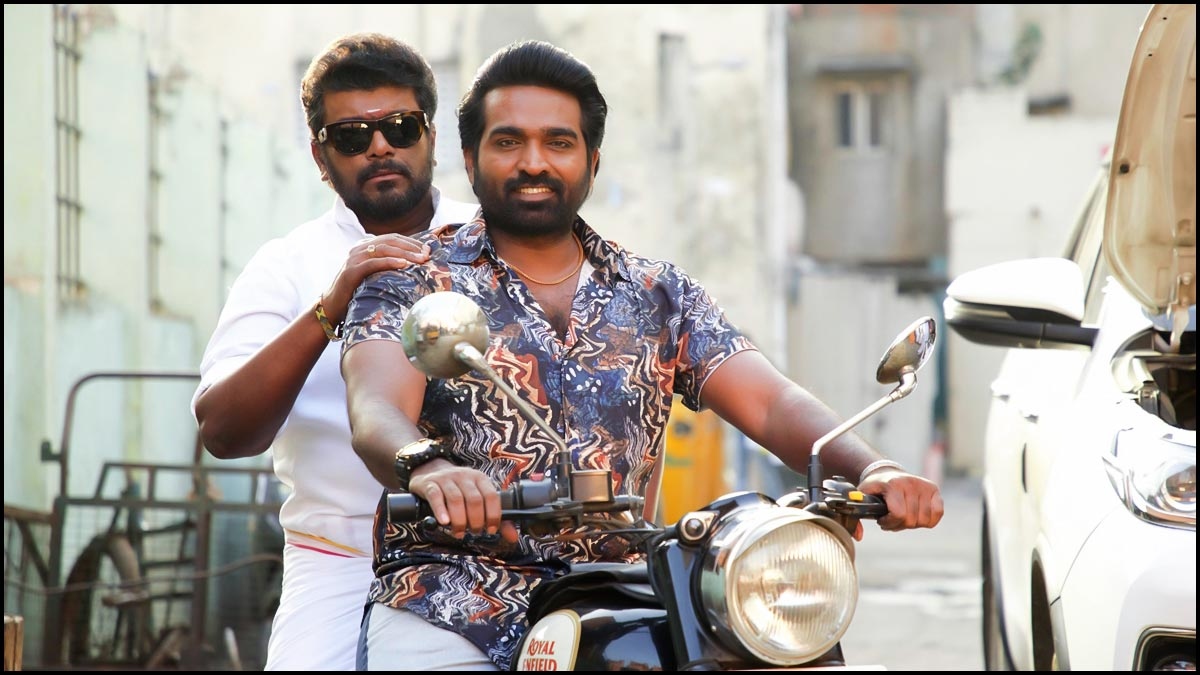 Technically 'Tughlaq Dubar' is solid with Govind Vasantha's hummable tunes and apt background scores complimenting the rich visuals of Manoj Paramahansa and Mahendran Jayaraj.   R, Govindaraj's racy editing is another positive for the film.  Seven Screen Studios has produced the film on a grand scale  Director Delhi Prasad Deenadayalan has made an impressive debut successfully delivering a lighter vein entertaining film that can be watched along with the family.
Verdict : You can definitely watch this breezy entertainer that has quite a few high points in store
Rating: 2.75 / 5.0
Showcase your talent to millions!!
Write about topics that interest you - anything from movies to cricket, gadgets to startups.
SUBMIT ARTICLE
More
Malayalam Movie Reviews
Drishyam 2
Ayyappanum Koshiyum
Hey Jude
Aadhi
Vimaanam
Aadu 2