To Let
Friday, February 22, 2019 • தமிழ் Comments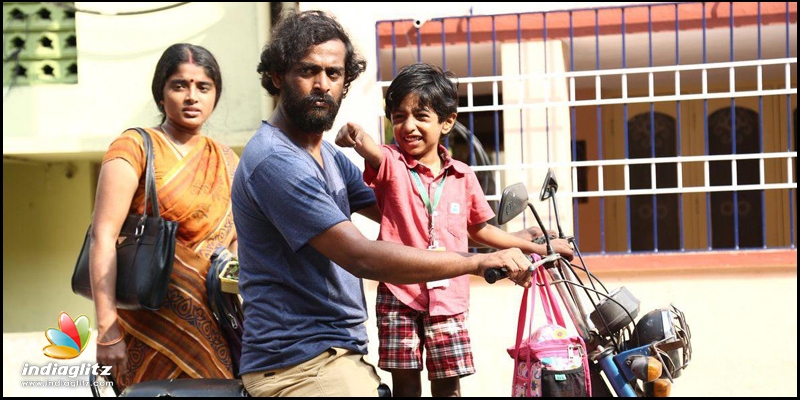 After being premiered in various international film festivals, cinematographer turned director Chezhiyan's Tolet, the critically acclaimed flick is set to release worldwide on February 22. The movie had earlier won the Best Tamil Feature Film at the 65th National Film Awards.
The movie revolves around Ilango, a struggling assistant director and his wife Amudha who are living with their son Siddharth in a rented apartment. As the landlord plans to rent the apartment to new tenants, the family is left with just 30 days to vacate the apartment. The incidents and the situations the family encounter in their attempts to find a new place to live, told in a realistic fashion is what Tolet is all about.
Tolet stars debutant Santhosh Sreeram and Sheela Rajkumar who had earlier acted in Asuravadham and Manusangada as leads, and has cinematography by Chezhiyan himself. Edited by national award winner A.Sreekar Prasad, the movie produced by Zha cinema is sure to remind audience of experiences they've had, and the struggles witnessed and heard in renting a house.