Music Review
IndiaGlitz [Wednesday, October 7, 2015 • தமிழ்] Comments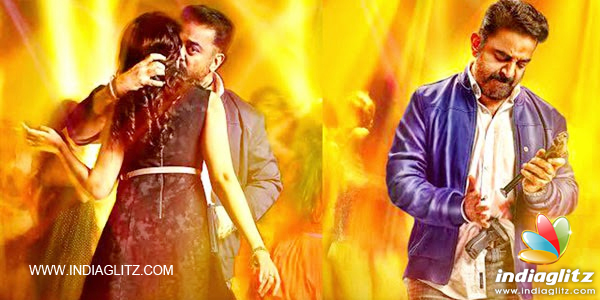 Neeye Unaku Raja: A superb stylish number from Ghibran Listen here
As is the title of the song, the lyrics, transition, vocals, orchestration too gets on hyper to create a rigid idea of whats in store for Thoongavanam. Kamal takes off immediately adding a little rogue effect to cream up his usual straight forward vocal, might be to suit the ambiance of the song which is all about seizing the day no matter what, victory that jumps over sleepless nights etc.
Ghibran's interesting fusion work creates the sorts of electronic glitches that bends through strings and far stretched echoes to give a perfect score. Somehow he has managed to give a hysterical feel adding bits and pieces of heavy metal and core rock, and the female vocals adds the tangy James Bondish feel to the number. The in between sluggish classical veena is simply genius for after a series of hardcore rugged tunes this comes as a delight. Kamal has scaled high pitches and changes track suddenly to scale lows to showcase his character mostly, the song should definitely come as an interesting BGM too, one to relish with some stunning high octane cinematography.
At the end Kamal finishes off in style, "Thats it, we're done", a cheeky Hollywood kind off finish.