'The Mummy' Slumps to Compete with 'Wonder Woman'
Tuesday, June 13, 2017 • Hollywood Comments

Listen to article
--:-- / --:--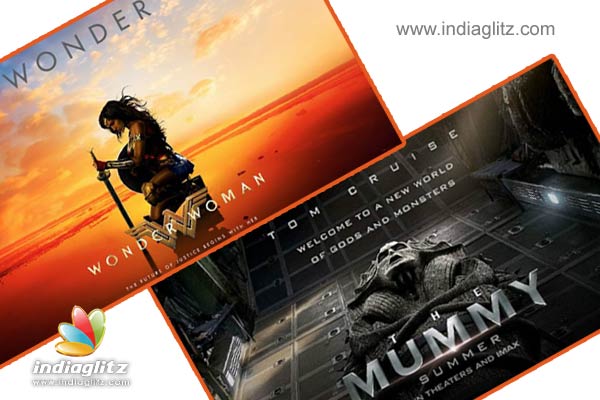 Directed by Alex Kurtzman and produced by Sean Daniel, Sarah Bradshaw, Chris Morgan and Alex Kurtzman, The Mummy stars the Mission Impossible flame Tom Cruise next to X- Men star Annabelle Wallis, Gladiator star Russel Crowe, Star Trek Beyond lead Sofia Boutella and more.
With a killer cast like that, the movie shouldn`t have to struggle so much at the box office right? Wrong.
The Tom Cruise brand is a great move for the international market, not so much for the American audience. The Americans (domestic) are not buying the re-branded version of Mummy. The Mummy`s supposed authentic feel was lost in the movie with the action packed Tom Cruise styled vision.
According to many critics and the most important reason why The Mummy is suffering to win the hearts of audience is that the Wonder Woman is sweeping the audience off their feet.
The millennial generation is always looking for something more authentic, original and new. Wonder Woman is exactly what they needed. Wonder Woman empowers the female lead which fetched positive reviews and ratings. Most of the reviews on Wonder Woman are positive when compared to The Mummy.
Wonder Woman stars Gal Gadot as Diana, Chris Pine, Robin Wright and Danny Hutson.
The business:
The Mummy grossed $12 Million weekend for a $30 Million weekend.
Wonder Woman grossed over $54 Million for the same $30 Million weekend.
Wonder Woman is currently notching more than $163.6 Million (domestic) through Friday and set to jump up to $200 Million worldwide.
That right there shows the gaping difference between the successes of The Mummy and Wonder Woman.
Maybe it was wrong timing for The Mummy or maybe the B-minus ratings that pulled back the success, but either way, The Mummy failed to live up to the expectations of the Mummy series fans and disappointing the Tom Cruise brand while Wonder Woman swept the box office by giving the audience exactly what they were looking for by re-branding and empowering Diana`s role further.
Follow us on Google News and stay updated with the latest!
Follow
Actress Photos
Pooja Hegde
Iswarya Menon
Priyamani
Krithi Shetty