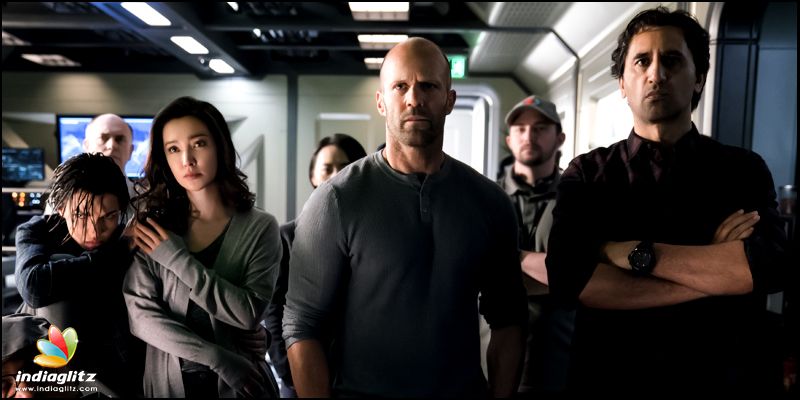 The Meg : Yet another Man Vs Monster flick
After beating the heck out of all his enemies, Jason Statham is fighting a "Shark", yes you heard that right. Statham plays Jonas Taylor, a deep-sea rescue expert whose life takes him south when an unseen creature destroys a nuclear submarine before he has managed to evacuate everyone on board. Five years later he's enjoying a drunk early-retirement in Thailand when he is compelled back into action in the Pacific to save his ex-wife and her research crew trapped at the bottom of the world's deepest ocean trench.
From a secret, ancient ecosystem beneath the Mariana Trench emerges the Megalodon, a giant prehistoric shark thought to be extinct for hundreds of years. The marine researchers responsible for its re-entry into the world obtain the help of expert badass Jonas Taylor (Jason Statham) to take control of the situation. He's the greatest deep sea rescuer on the planet, although a failed job in his recent past left him sober with booze. The stage is set for a fitting battle between the man who knows the deep sea like nobody else Vs the beast that can send fear down the spine of every living being on earth. After Jaws, every single ocean, sea, water movie has set a bar of expectation, no matter how many movies hit the dock and try to ooze fear in the best possible way, the reach is simply too high. That maybe one of the biggest letdowns of The Meg which even Jason could not save it.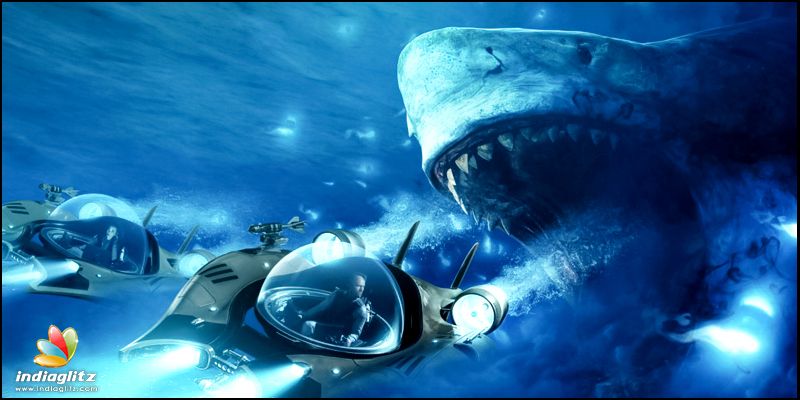 But that does not make Meg a bad movie either, the intent to serve action big time in 3D with one of Hollywood's finest live action hero makes it rather a compelling watch. That's the first of many complications in the busy, smartly paced script by Dean Georgaris, Jon Hoeber and Erich Hoeber. "The Meg" is a family affair alright, it blends with parental issues to an extent. Li Bingbing plays Suyin, marine biologist, whose young daughter (Sophia Cai) has already lost her dad and sees the arrival of Jonas as promising news all around. Suyin's oceanographer father (Winston Chao) worries about Suyin's safety; making this movie tad concerned with family and relationship too.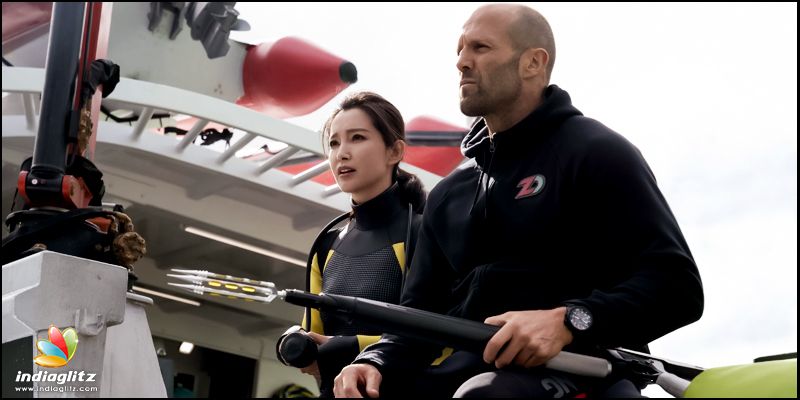 The film has its intense, gripping moments that leaves the audience on the edge of the seats - One of the more effective suspense sequences finds our hero trying to swim close enough to the megalodon to attach a tracking device to its fin. It's scary, ridiculous and neatly executed, and it works precisely because the stakes suddenly feel intimate and real; of course the hero is set to survive this ordeal but how and what kind of action gimmick does he get into? That's the kind of pump factor that leaves the film from being just high and dry, instead toasts a piece of anticipation.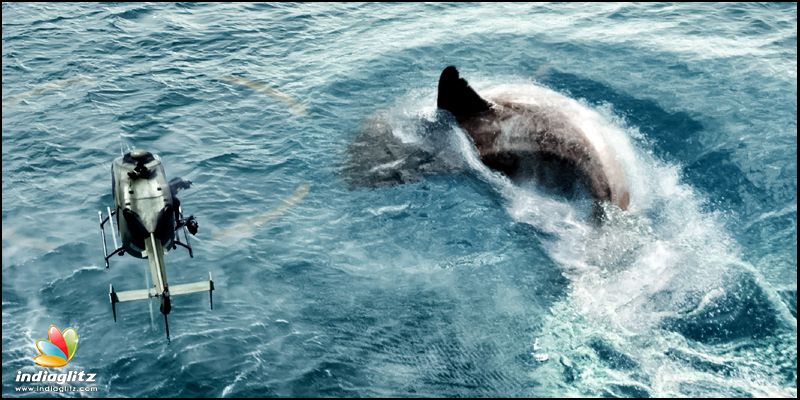 The Meg has its issues but ultimately achieves desired results for fans of such animalistic creature features. Jason's love for live action probably is the film's biggest strength, the actor's flamboyance to do stunts finally seem to cross with heavy VFX and CGI. While the film is good and displays courage on its own terms, it lacks the X factor of Jaws, Deep blue sea and several other sea movies. Well that said, Meg is not a bad watch either, picturing large sized creatures on big screen should surely excite an average movie goer.
Verdict : Meg is not the best of Man Vs Creature movie, still makes it a one time watch for its honest attempt to keep up the action.
Rating: 2.75 / 5.0
Showcase your talent to millions!!
Write about topics that interest you - anything from movies to cricket, gadgets to startups.
SUBMIT ARTICLE
More
Tamil Movie Reviews
Sinam
Vendhu Thanindhathu Kaadu
Brahmastra: Part One - Shiva
Kanam
Captain
Cobra