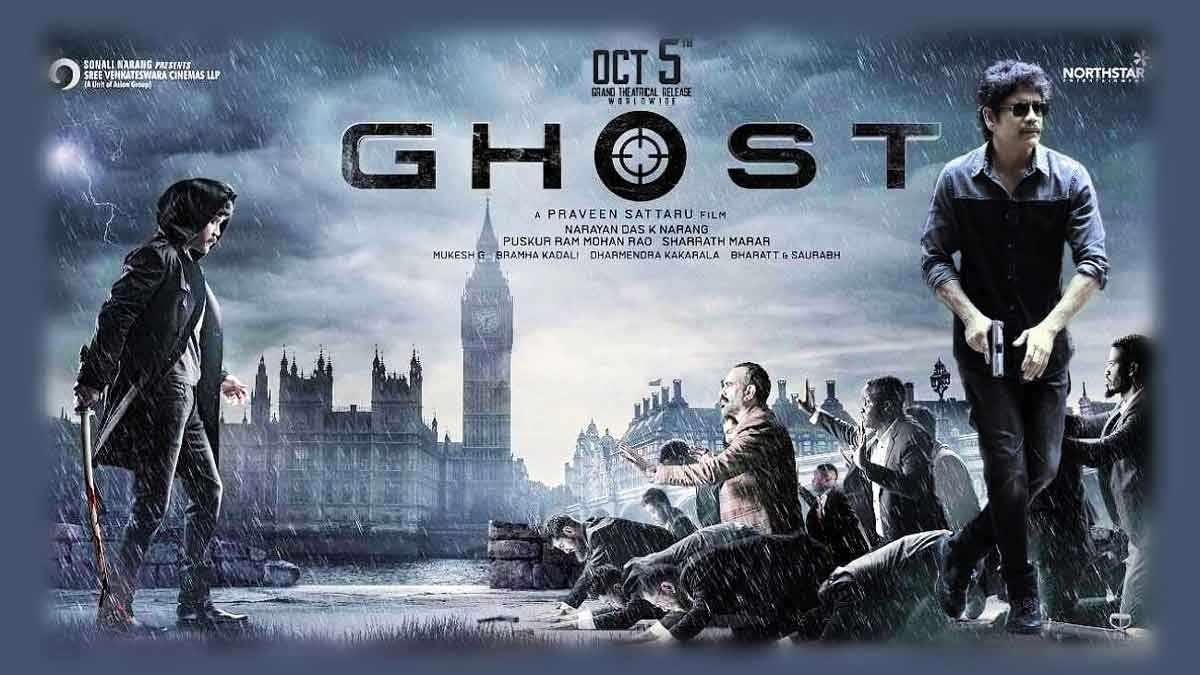 'The Ghost' hit the screens today (October 5). In this section, we are going to review the latest box office release.
Story:
Vikram Gandhi (Nagarjuna), who is working for Interpol on a contract basis, buddies up with Priya (Sonal Chauhan) to save his sister Anu (Gul Panag)  and niece Aditi (Anikha Surendran) from ruthless corporate interests. As the story progresses, a bunch of villains make their entry into the plot. With the clock ticking away, Vikram has his task cut out.
Analysis:
Director Praveen Sattaru's previous hero, in 'PSV Garuda Vega' (2017), served the National Investigation Agency. The writer-director amps it up for Akkineni Nagarjuna by situating the story of 'The Ghost' in locations as different as Dubai and Ooty; even the premise is distinctive. The NIA gets replaced with the International Criminal Police Organization. The protagonist is complex, and the writers (Abburi Ravi serves some delicacies) rise to the occasion.
The characterization of the hero doesn't play to the gallery. We see that Vikram is suffering from PTSD, a mental disorder, but the same is not stretched out beyond a point. The two women in his life come with different emotional beats. If Priya is a picture of poise, Anu is suffering from pangs of guilt. The youngest female character, played by a cute Anikha Surendran, is whimsical and arrogant. It's good that someone who is related to the hero has been shown as a flawed person in a mainstream Telugu film.  
In a film that has got a dozen action blocks, much rested on the shoulders of stunt masters Dinesh Subbarayan and Kecha Khamphadkee, both of whom give the film vigour and vim. The script is flush with constant dashing activity, drawing the audience into its world.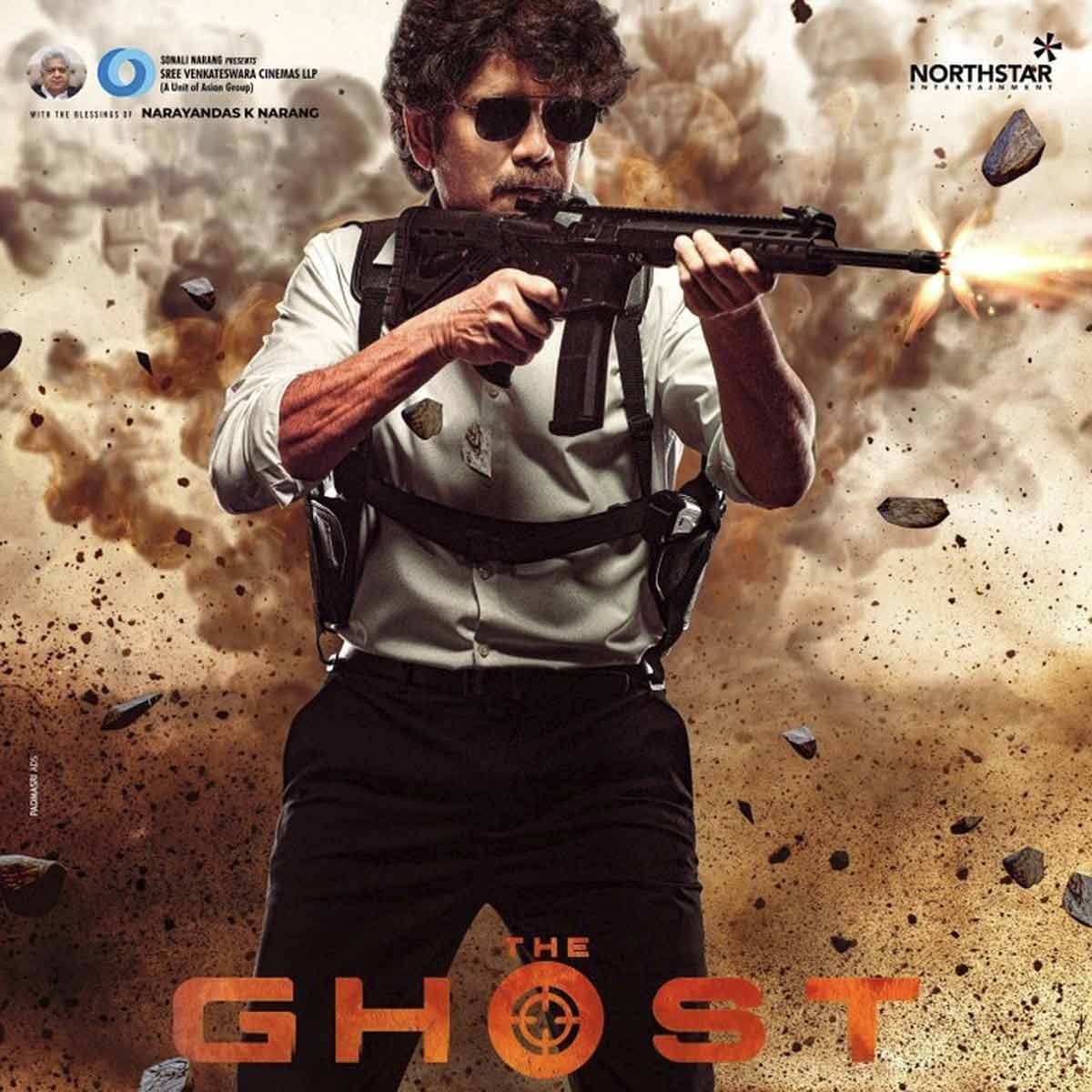 The vitality of 'The Ghost' lies also in how the final act has been established. Abburi Ravi's additional screenplay adds weight to Praveen Sattaru's imagination. The writing department stitches together a multitude of elements in a gripping fashion.
Bollywood actor Manish Chaudhari's character is neat. Bilal Hossein of 'Wild Dog' fame, Ravi Varma and Shrikanth Iyengar are seen in nail-biting moments. These characters have been thought-out well while the momentum of the script gets maintained.
Director Sattaru steered clear of routine song-and-dance situations in 'PSV Garuda Vega'. He maintains his record here, as well. It's commendable that he plays to his strength. The first song may be seen as an outlier, though. The climax action segment storms its way, delivering weighty moments. The female characters haven't been given a raw deal at the altar of promoting heroism.
Sri Venkateswara cinemas LLP and North Star Entertainment's Suniel Narang, Puskur Ram Mohan Rao, Sharrath Marar ensure arresting production values. Mark K Robin's background score is towering, although it could have imbibed some latest trends. Mukesh G's cinematography is one of the most unrivalled works in recent Telugu action films. Brahma Kadali's art direction adds to the distinguished aura of the movie. Bharatt - Saurabh's songs are not colossal but they don't disappoint either.  
Verdict:
'The Ghost' is a slick actioner. It has many engaging moments. Nagarjuna and Sattaru join forces to give a worthy action-thriller.
Rating: 3 / 5.0
Showcase your talent to millions!!
Write about topics that interest you - anything from movies to cricket, gadgets to startups.
SUBMIT ARTICLE
More
Telugu Movie Reviews
Calling Sahasra
Atharva
Animal
Kota Bommali P.S
Aadikeshava
Sound Party