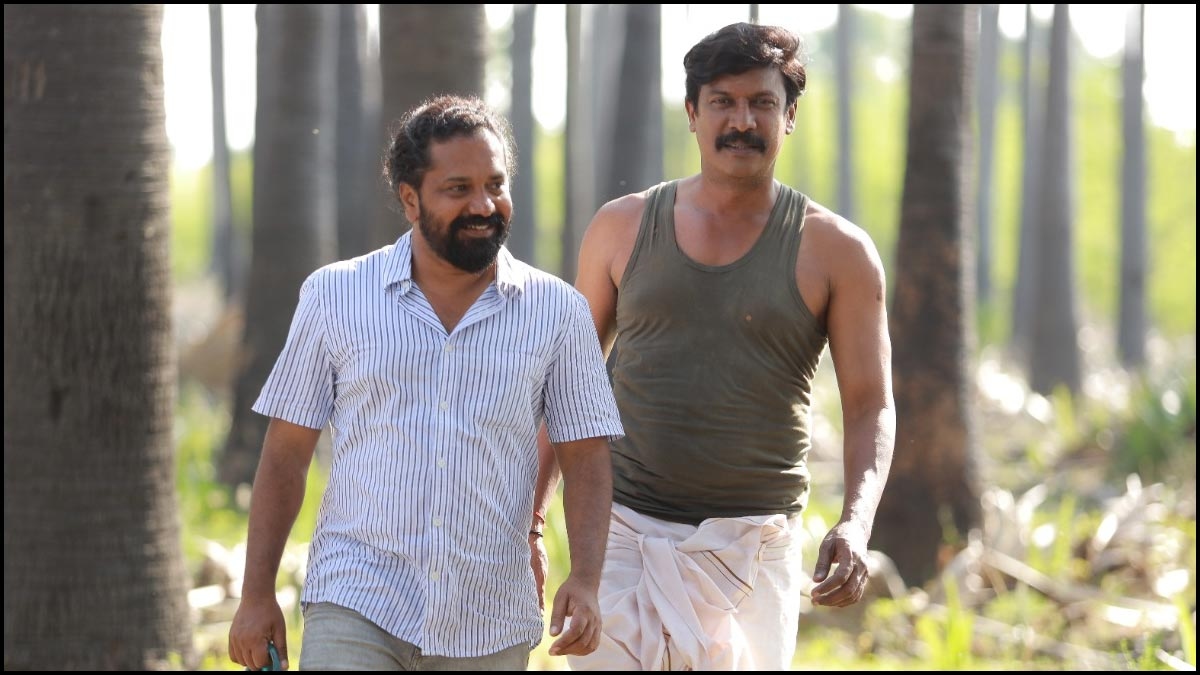 'Thalaikoothal' - A layered and affecting tale of a son's love for his father
'Thalaikoothal' is the practice of mercy killing elderly people who are in comatose or bedridden states.  Relatives would bathe them in cold water and feed them tender coconut water that causes severe pneumonia to set in followed by multi organ failure and eventual death.  The movie by Jayaprakash Radhakrishnan of 'Lens' fame attempts to shed light on the moral and legal implications of the practice.
Pazhani (Samuthirakani) has to quit his profession as a building constructor and instead work as a security guard at an ATM due to his father Muthu (Kalaiselvan) being in a comatose state.  Since he is obsessed with the hope that his father will one day wake up and walk again he puts his wife (Vasundhara Kashyap) under a lot of stress.  However his school going daughter stands by him and helps him out.  Even though the family is in poverty Pazhani rejects suggestions from relatives to mercy kill his father and takes care of him like a child feeding the old man and cleaning up the excretions.  Meanwhile the father Muthu's thoughts always drift back in time to himself as a youth (played by Kathir) and his love for a girl named Pechi (Katha Nandi) belonging to a lower caste.  At one juncture the doting son even goes to the extent of pledging his house to keep his dad alive and gets caught in a mess.  Will the mounting pressure force Pazhani to agree to the killing of his dad and what truth is hidden in the flashbacks of Muthu is what 'Thalaikoothal' is all about.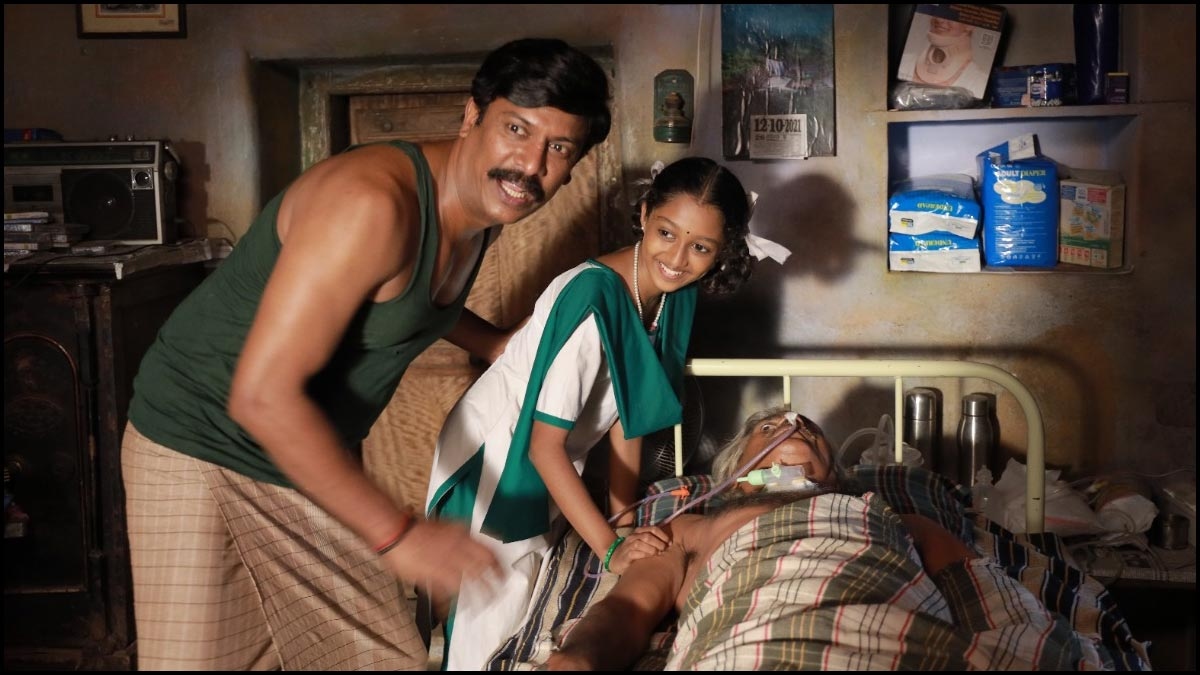 We are so used to seeing Samuthirakani as a doting dad that it takes some time to watch him play the doting son.  However this is yet another milestone performance from the extremely talented actor.  His very eyes and voice modulation show the love he has for his dad and it's a treat to see him surrender to his wife's domination.  Vasundhara Kashyap is outstanding as Kalai showcasing various emotions namely disgust towards the wimpy husband and the father in law and her own woes at her workplace.  It is sad that such a talent is so very under utilised and it is Tamil cinema's loss.  Kalaiselvan as Muthu has done an excellent job as the man in various stages of coma and one cannot help tear up in the climax.   Kathir plays a rather cinematic youth relentlessly pursuing a taboo love in the flashback portions.  His role is the fulcrum of the screenplay and his performance is pretty convincing especially in the highly emotional scenes.  Bengali actress Katha Nandi succeeds in passing off easily as a dusky Tamil girl as it is her eyes that do most of the talking.  Aadukalam Murugadoss appearing in a rather superfluous subplot brilliantly expresses his character's flaws and his sudden decision in the end is moving.  The rest of the cast including the actors appearing as Samuthirakani's daughter and brother in law are adequate.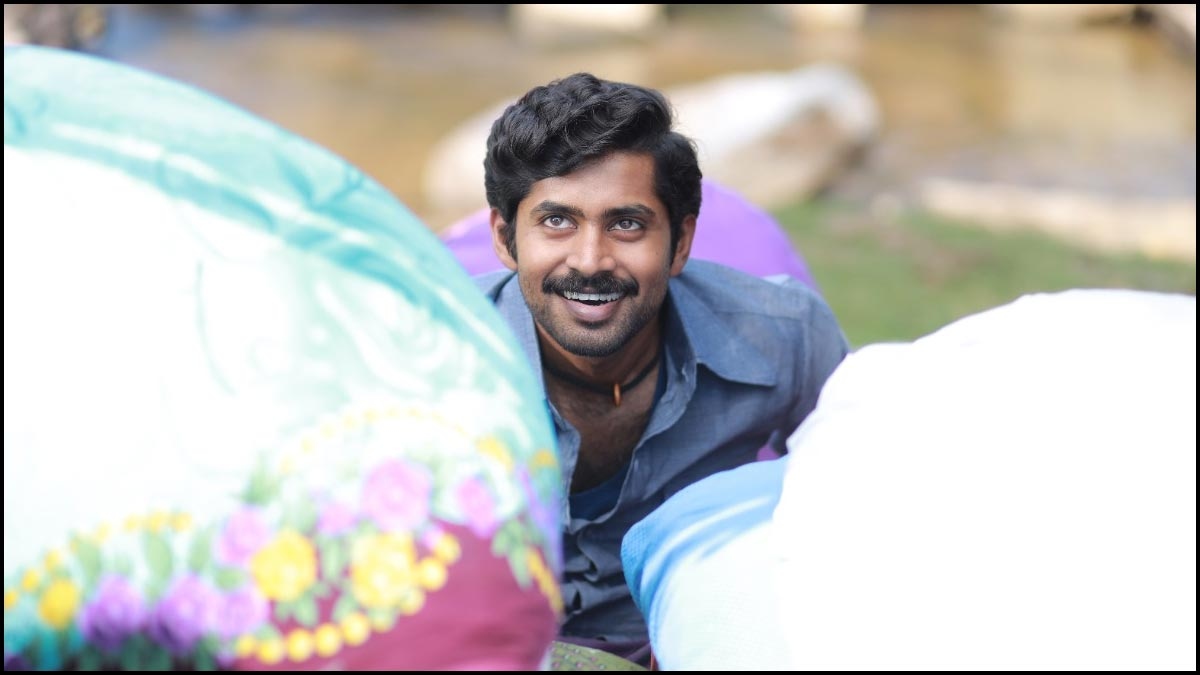 What works best in 'Thalaikoothal' is the realistic manner in which the scenes unfold and the detailing that has gone in to immerse the viewer into the mostly unsettling sequences.   Even though the Kathir and Katha portions seem like a movie it is justified in the screenplay as Muthu is shown as constantly listening to old film songs throughout the movie.  Though senicide is the core subject there is equal weightage to the caste system playing havoc in the lives of ordinary humans who just want to love and be loved.  The old man conveying to the Murugadoss character that he still wants to live which inspires the latter is one of the best scenes in recent times.  Similarly the parting shot of how Pechi has always been in Muthu's life is poetic touch.  The fantasy elements involving the street dog, the buffaloes and the chameleon lends a French flavour to the film.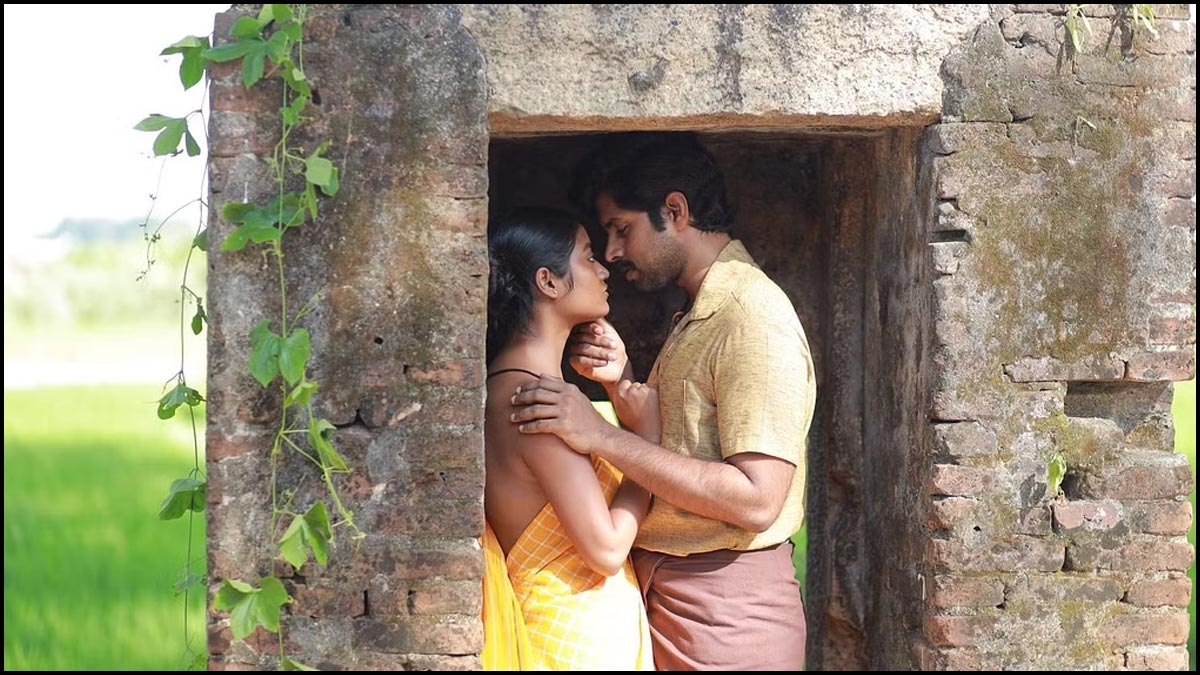 On the flip side even though there is potential for the screenplay to move at a better pace the makers seem to have deliberately opted for a slow unfolding.  There are also a few repetitive sequences that drive home the same point.  While we fully get to know the love Pazhani has for his dad there are very few scenes of the reciprocal and hence all his efforts come across as one sided.  What exactly happened to Pechi is left to the imagination which does not help the movie in any way.  There are inconsistencies in the screenplay as well.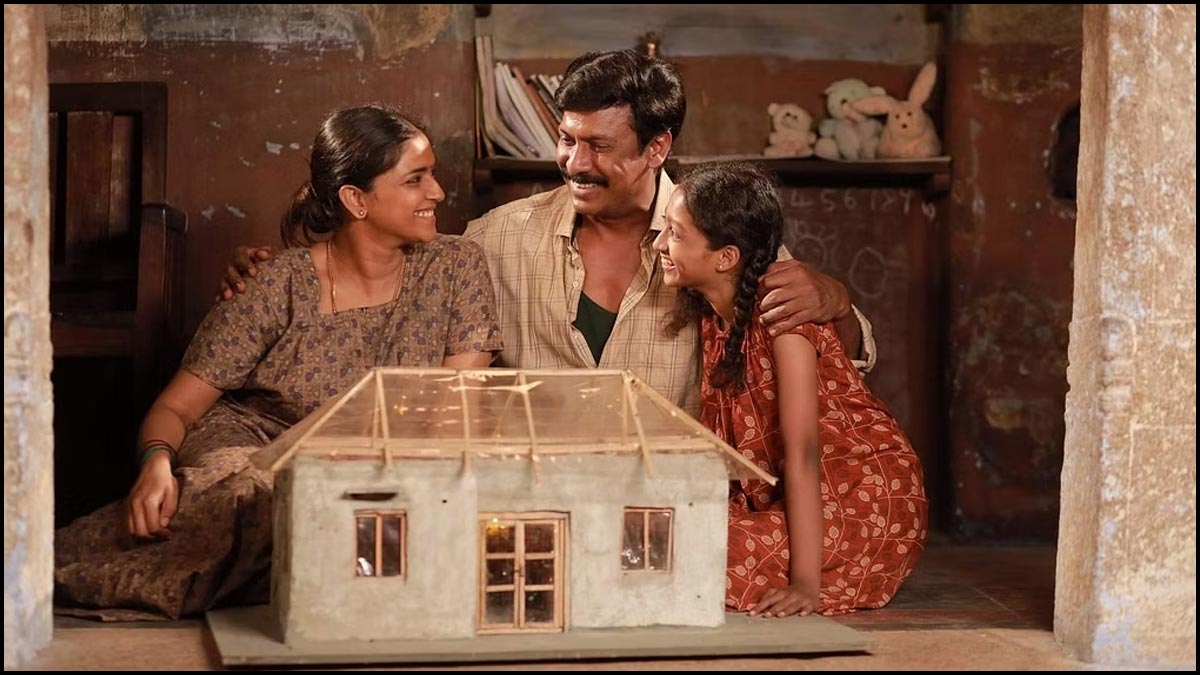 DOP Martin Donraj, Editor Dani Charles,Art Director Michael and Music Director Kannan Narayanan have put in commendable efforts.  Y Knot Studios has bankrolled the project. Jayaprakash Radhakrishnan has once again proved his authenticity and command over the medium.  He has succeeded in delivering a layered hard hitting and relevant film.
Verdict : Go for this thought provoking and hard hitting film with terrific performances from the cast
Rating: 3.25 / 5.0
Showcase your talent to millions!!
Write about topics that interest you - anything from movies to cricket, gadgets to startups.
SUBMIT ARTICLE
More
Tamil Movie Reviews
Conjuring Kannappan
Annapoorani
Kuiko
80s Buildup
Chevvaikizhamai
Jigarthanda DoubleX