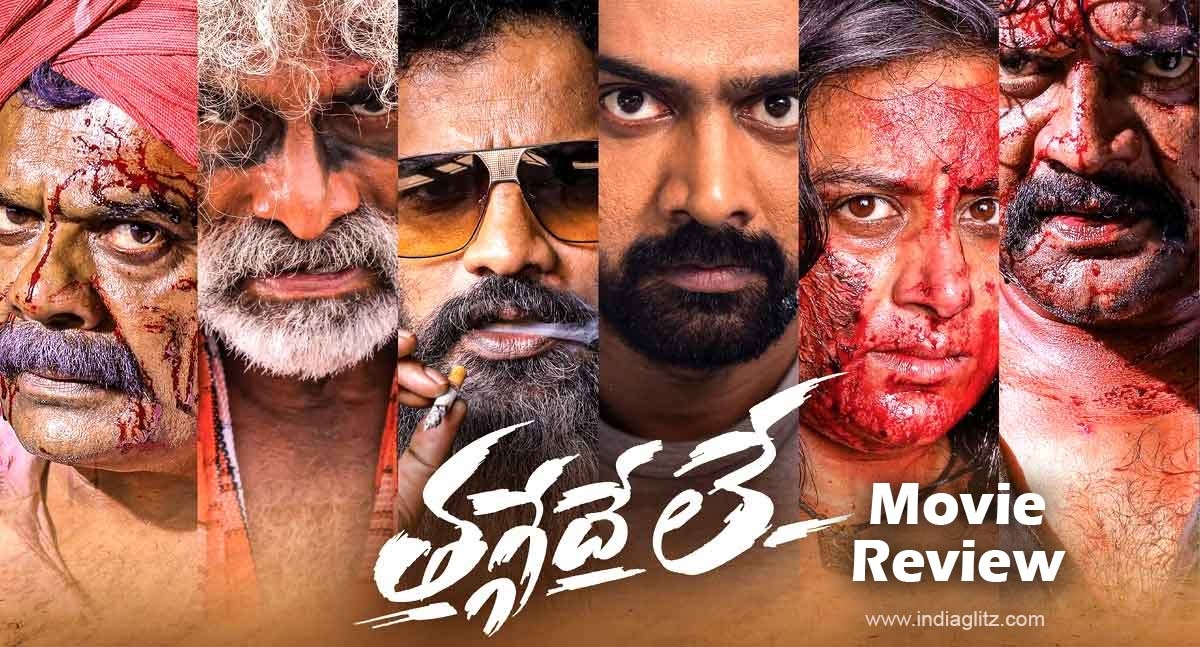 'Thaggedhe Le' hits the screens this Friday. In this section, we are going to review the multi-genre release.
Story:
Eshwar (Naveen Chandra) is suspected of having murdered a woman. He is interrogated by two cops (Ravi Shankar and Raja Ravindra) in a Dhaba. Eshwar starts recounting the days when he bumped into a promiscuous woman named Lesina (Ananya Sengupta) at a sex-friendly ashram. Devi (Diya Pillai) is Eshwar's wife but Lesina is now back to rekindle her romantic encounter with him despite his marital status.
In a parallel track, a group of dacoits, known as the Dandupalyam gang, are baying for the blood of Ravi Shankar's character.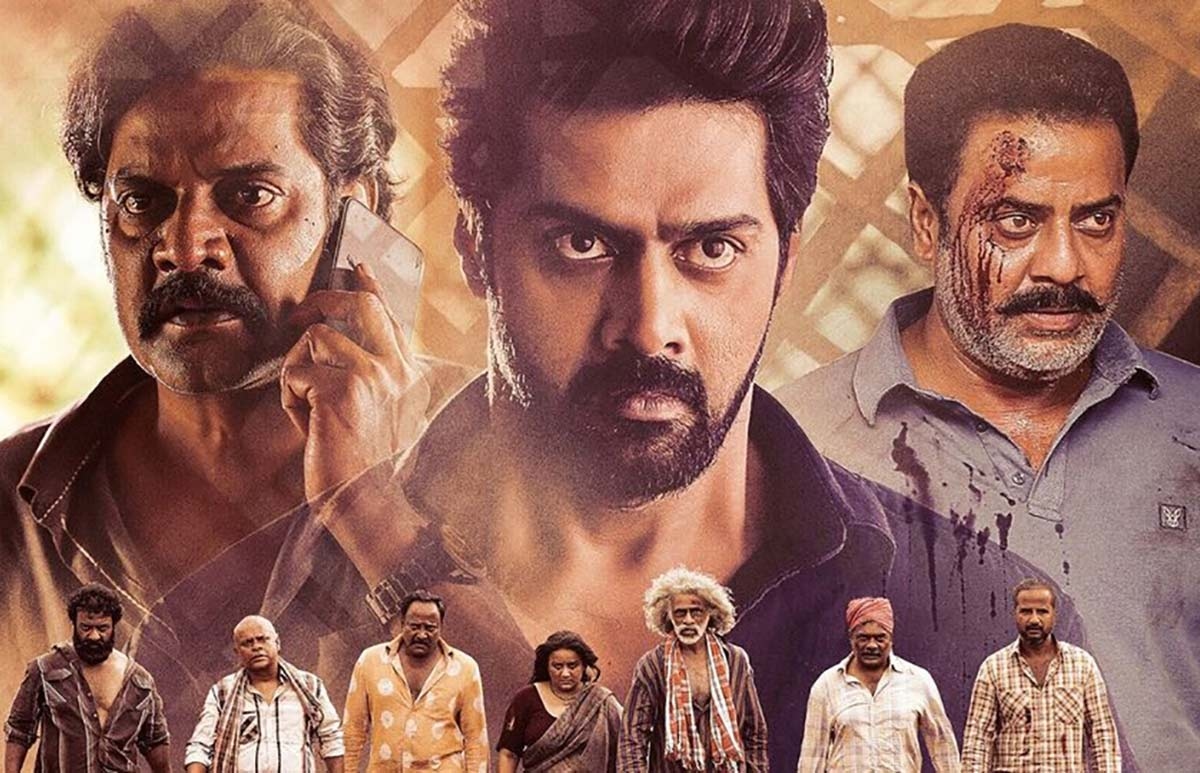 Analysis:
Director Srinivas Raju attempts to revive the 'Dandupalyam' series, retaining actors like Makrand Deshpande and Pooja Gandhi. The thread gives rise to a macabre and absolutely grotesque action track. When the film is raw, it takes its rawness to the extreme. An ultra-violent block can really make you puke. When the film wants to be light, it takes even its lead man too lightly.
The revisiting of the Dandupalyam story would have made sense had the Naveen Chandra-featuring track been tonally consistent. His track, however, is replete with cheap ideas that play to the gallery. The male lead's friend is suffering from Erectile Dysfunction. '30 Years Industry' fame Prudhviraj (it would have been Posani Krishna Murali had he not done the role) is a sex specialist. Soon, Naga Babu makes an entry as an Osho-like godman who encourages his ashramites to have free sex. His name is YoBo, standing for Yogi Bogananda. But the real Bogananda of the film is Eshwar, who gets to share the bed with a really luscious Nymphomaniac.
It seems the director wanted to somehow keep the Dandupalyam franchise alive and came up with a forced track involving a sexually-frustrated youngster. The TV serial-type screenplay involving Eshwar, his old-school wife and the sex-crazy vamp is annoying. Amidst all this, Editor Garry BH shows cutting-edge efficiency by almost junking Naina Ganguly's item song, which is relegated to the end credits.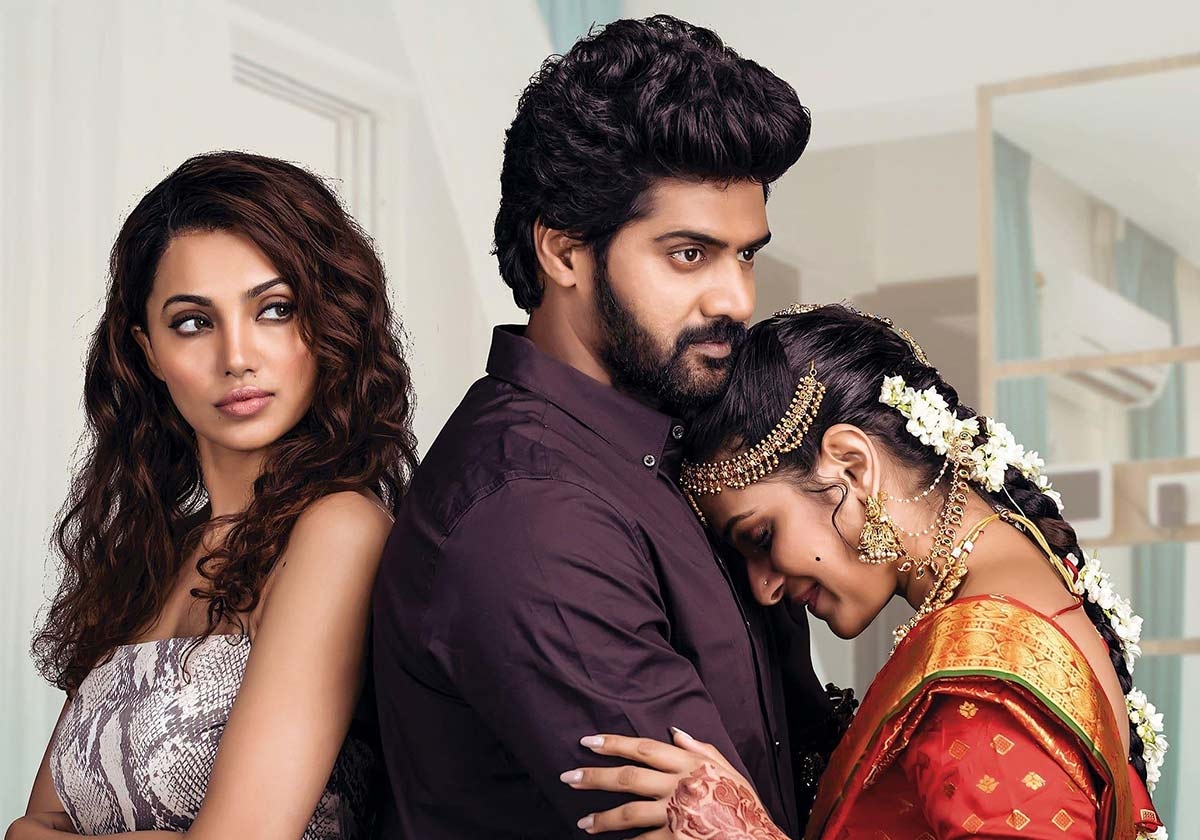 Charan Arjun's music is mediocre for the most part. If you are someone who finds Naveen Chandra precious (in the recent 'Ammu', for example, he was spot-on), you would wonder what is he even doing in a mindless film like 'Thaddege Le'. The fights by Venkat and the cinematography by Venkat Prasad are the opposite of the title: they are always ready to have the bar too low.
Verdict:
This one is a tonally inconsistent, deliberately violent, film telling two disjointed stories in a forced manner.
Rating: 1.5 / 5.0
Showcase your talent to millions!!
Write about topics that interest you - anything from movies to cricket, gadgets to startups.
SUBMIT ARTICLE
More
Tamil Movie Reviews
Conjuring Kannappan
Annapoorani
Kuiko
80s Buildup
Chevvaikizhamai
Jigarthanda DoubleX