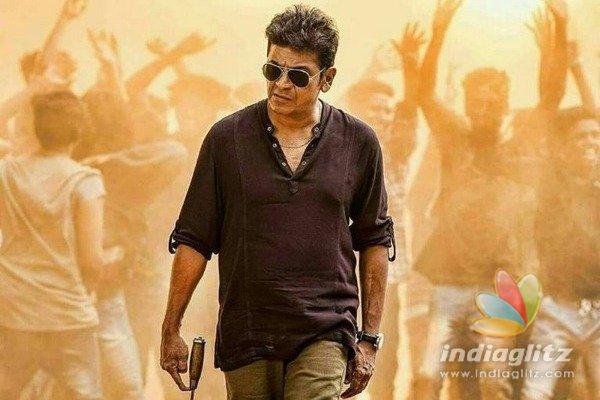 Title – Tagaru, Producer – KP Srikanth, Direction – Dhuiya Soori, Music – Charan Raj, Cinematography – Mahen Sen, Cast – Dr Shivarajakumar, Devaraj, Manvitha Harish, Bhavana, Dhananjay, Vasishta N Simha, Achyuth Kumar, Sudha Belawadi and others.
It is like giving question paper and answer book in a jumbled up manner. For writing answers to the questions you have to search and that obviously takes time to pick right answer. There is similar kind of situation for the viewers of 'Tagaru' told in terrific standards.
Dhuniya Soori has applied the earlier Upendra tactics in his narration style and never misses the link. For that audience have to make a long jump in this flashback technique of narration. The terrific narration is very strong in contents although it confuses here and there.
Dr Shivarajakumar is the main trump card of this 'Tagaru'. His head fight and holding long for the climax makes the fans go crazy. Intelligence and cool headed cop has given a profound performance. Dhuniya Soori has the tale of an underworld nexus with politicians in his narration. A cop scores in the nexus between the two.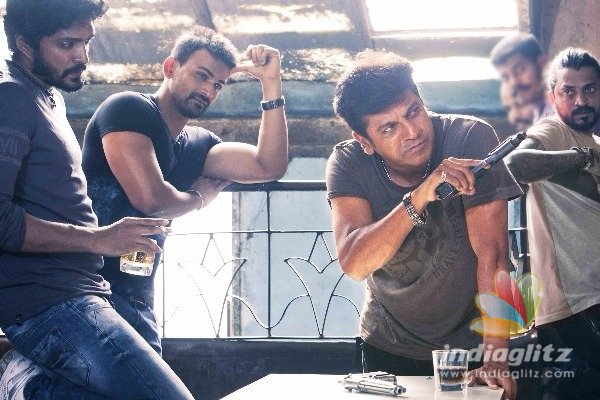 In 'Tagaru' ACP Shiva is on a mission. He wants to bring Punarvasu (Manvitha Harish) to a better condition in life. She is after drugs and alcohol. Who has made this request with ACP Shiva? You get the answer in the post interval. In shaping up Punarvasu to a better condition, Shiva goes in her path but make her realize. At this point Punarvasu falls in love with Shiva. Shiva has no such intentions.
Shiva takes on the underworld miscreants who are blackmailing a politician. For that he needs a free hand. In the process of encountering one by one (Chitte, Cockroach, Karadpudi Satish, Dolly etc) the hardship at end is Dolly (Dhananjay). In coming to the climax of the film of Jolly Bastin action portion, we have crossed a few important past happenings and question again remains difficult to get answer in this society.
Unknowingly the film turned very contemporary from Dhuniya Soori. The underworld is no more remaining under cover. At the present juncture nefarious activities are happening in daylight.
Dr Shiv has taken up a film that is very apt to his fans. All requirement of a mass entertainer the film consist. The cool headed nature Dr Shiv continues from 'Mufti' – his recent hit film. Dialogues are well crafted to Dr Shiv character. A cop as cool cucumber on rampage at the end is absorbing for action lovers.
The villain characters using objectionable words on Dr Shiv character, fans find it difficult to digest on the morning show at Santosh theatre.
Manvitha Harish is very lively and naughty in her performance. Beauiful looking Bhavana has shown her expertise in a short and sweet role. Dynamic star Devaraj has nothing special; Dhananjay is pinch hitter in villain role. He has opened up villain opportunities for his career. Vasishta N Simha is OK.
Charan Raj getting tunes for his first big commercial film (music director of Godibanna Sadarana Maikattu) has done a clean and tidy job. He has given good music and lyrics are very appealing in this film.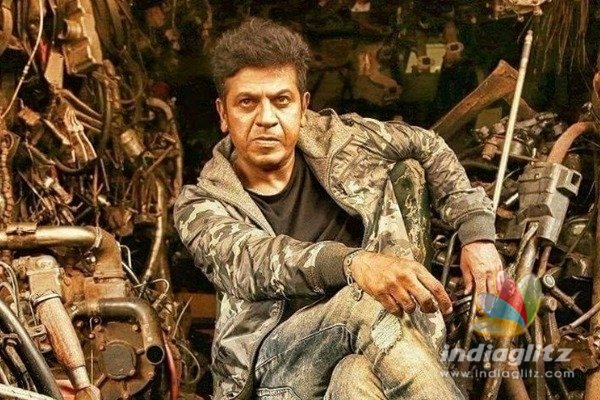 Mahendra Sinha cinematography set mostly in the dark atmosphere is very apt because content of the director are like that. It is an immaculate match of lighting.
'Tagaru' by producer KP Srikanth is a good exercise for the memory of the viewers.
Rating: 4 / 5.0
Showcase your talent to millions!!
Write about topics that interest you - anything from movies to cricket, gadgets to startups.
SUBMIT ARTICLE
More
Kannada Movie Reviews
Vanilla
Hottegagi Genu Battegagi
Seizer
Googal
Raja Simha
Chamak