Sulthan
Friday, April 2, 2021 • Tamil Comments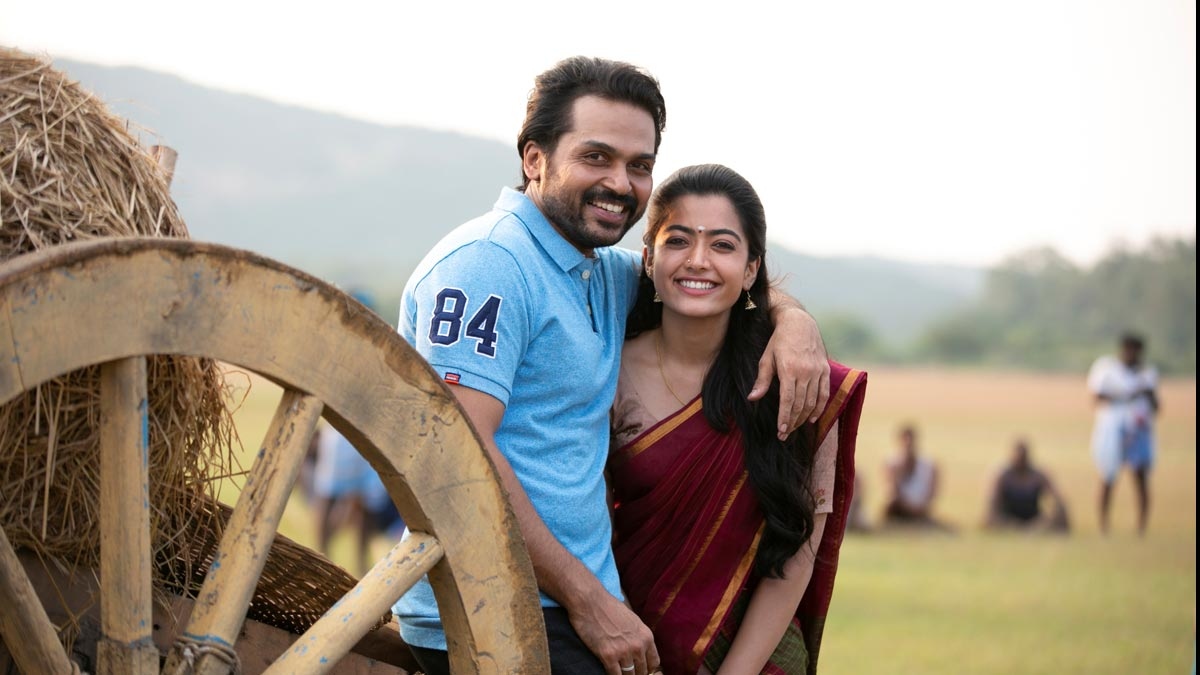 The trailer of Karthi's upcoming mass commercial entertainer 'Sulthan' is pretty impressive tackling a different subject with the necessary frills to appear to all. According to the director its a reimagining of the Mahabharatha with Lord Krishna siding with the Gouravas instead of the Pandavas which could have led them to redemption instead of destruction.
The shots show that 'Sulthan' is tailer made for Karthi to showcase his comedic side with Yogi Babu, romance with Rashmika Mandanna, get emotional with the hundred ruffians whom he considers to be his brother and then go all out in exciting action against the villains.
Rashmika Mandanna on debut seems to have a substantial role to play in 'Sulthan' apart from romancing the hero she seems to be pivotal to the story. The cuts amplify the expectations further though the slick camera work, editing and background score. Bhakkyaraj Kannan of 'Remo' seems to have come up with a winner for Dream Warrior Pictures and a festive treat for Karthi fans come April 2nd.