Srinivasamurthy religious, 9 Thursdays to Mantralayam
Friday, July 28, 2017 • Malayalam Comments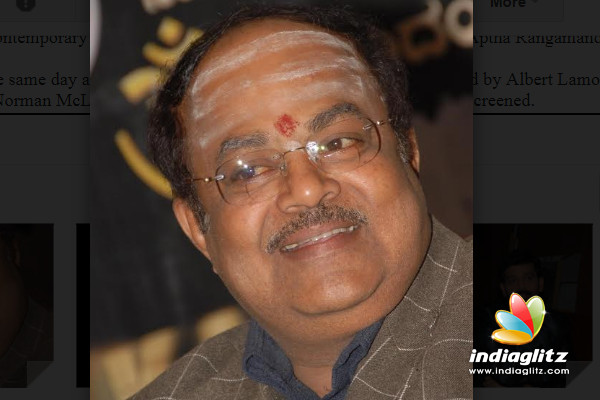 An actor par excellence in character roles, director, producer JK Srinivasamurthy has taken up new religious activity in his life after sixty.

Conducting various religious programs, visiting temples all over South India, Shirdi and other places is happening regularly for this actor of over four decades. He is now on a new observation of visiting Sri Raghavendra Swamy Math at Sri Mantralaya on every Thursday for nine weeks.

It is 380 kilometres journey from Bengaluru to Mantralayalm on nine Thursdays for this actor. On last Thursday it was his fourth visit with family members by car. There is no specific reason but seeking best for people on this earth is the obedient appeal.

Among 9 Thursdays he has visits on 3rd of August, 10th, 17th and 24th of August. It is just one day visit to Sri Raghavendra Swamy Brindavana in Mantralayam.

Srinivasamurthy in fact played grandfather to Sri Raghavendra Swamy in Guru Raghavendra Vaibhava` of Dr SR Pattabhiram production – a television serial in Bala Suresh direction. After performing this role the first visit Srinivasamurthy took up was by walk to Mantralaya. He travelled 400 kilometres by bare foot. He had boils on his two legs. As he entered the Mantralayam, the bubbles got disappeared for him.

The films of Raj Vishnu, Bharjari and March 22, Thathan Thithi Mommagana Prastha are lined up for release. Srinivasamurthy is taking on Dronacharya role in Kurukshetra` Kannada cinema in Naganna direction for the script of GK Bharavi.
Follow us on Google News and stay updated with the latest!
Follow
Actress Photos
Priyanka Jawalkar
Poorna
Ketika Sharma
Eesha Rebba