A Thaman Musical
Friday, December 11, 2020 • Telugu Comments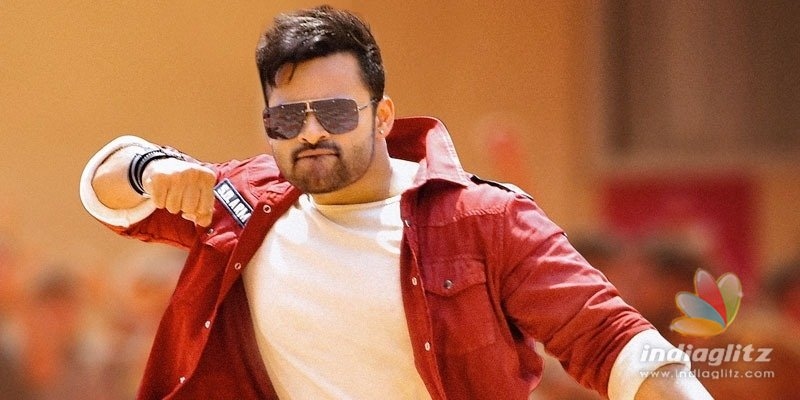 The first single from 'Solo Brathuke So Better' is out, on Sony Music South. Here we present its review. The other songs from the rom-com will be reviewed as and when they are out.
No Pelli
Singer: Armaan Malik
Lyricist: Raghunath
This is served more as a party song rather than a musical, complete with special appearances from Rana Daggubati and Varun Tej.  The tune is minimalist, with the vibes of a relaxed song written all over it.  Armaan Malik sings like a native Telugu singer.  The lyrics are spiritually close to those funny anti-marriage songs from films like 'Manmadhudu'.
Hey Idi Nenena
Singer: Sid Sriram
Lyricist: Raghuram
Sid Sriram, who has mostly been into slow-paced melodies (that are at times slow-burn), here changes his tacks.  Thaman has his 'Samajavaragamana' singer up the game and come forth with a new variation.  Raghuram's lyrics come with a fresh ring.  'Winter lo varsham padinattu, vinthalu ennenno jarigettu' is an example.  Music-wise, the song is appealing.  Drums and percussions, electric guitars and the flute have been deployed to a strong effect.
Amrutha
Singer: Nakash Aziz
Lyricist: Kasarla Shyam
The song is full of brand names/English phrases - Google, Fevicol, Five Star Chocolate, past life, hug, fix, mindset, link, etc. At times, the lyric writer manages to make them sound impressive, like when he rhymes 'baggu' with 'huggu'. Otherwise, the lyrics just fall flat. Nakash Aziz's voice is a plus, he brings energy to the table. Thaman keeps the verve going despite the song being a "break-up anthem".
Title Track
Singer: Vishal Dadlani
Lyricist: Seetharama Sastry
If you are wondering why the song is so heavily inspired by the theme music of 'Ala Vaikunthapurramuloo', it's because this film's music director, too, is S Thaman. It's as if the composer thought he shouldn't give a damn about anything in 2020 and so he rehashed it without a care in the world. Sastry's lyrics are pedestrian and if you expect poetry, good luck! Vishal Dadlani's voice is mildly booming and that's the only relief. It beats one's imagination that our filmmakers believe making their heroes sing 'single anthems' with all seriousness is novel.