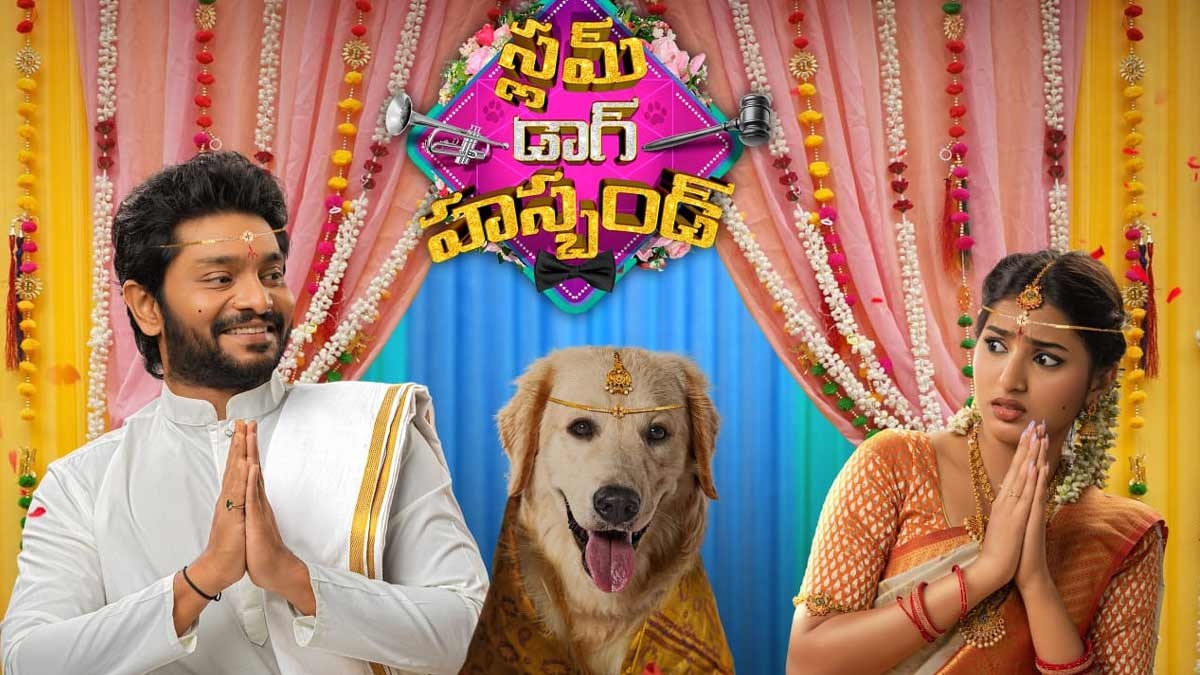 Slum Dog Husband marks the second time that Brahmaji's son, Sanjay Rao, has stepped into the role of a protagonist. The movie has hit the screens today, generating a fair amount of anticipation. Let's see how it is.
Story:
As we delve into the storyline, we are introduced to Lachi(Sanjay Rao), and Mounika(Pranavi Manukonda). The couple is deeply in love and eagerly awaiting their marriage. However, their plans take an unexpected turn when a priest advises Lachi to marry a dog named Baby as a remedy for astrological flaws in his life. Driven by faith and the belief in destiny, Lachi goes ahead with the peculiar wedding to Baby, only to find himself entangled in a perplexing situation.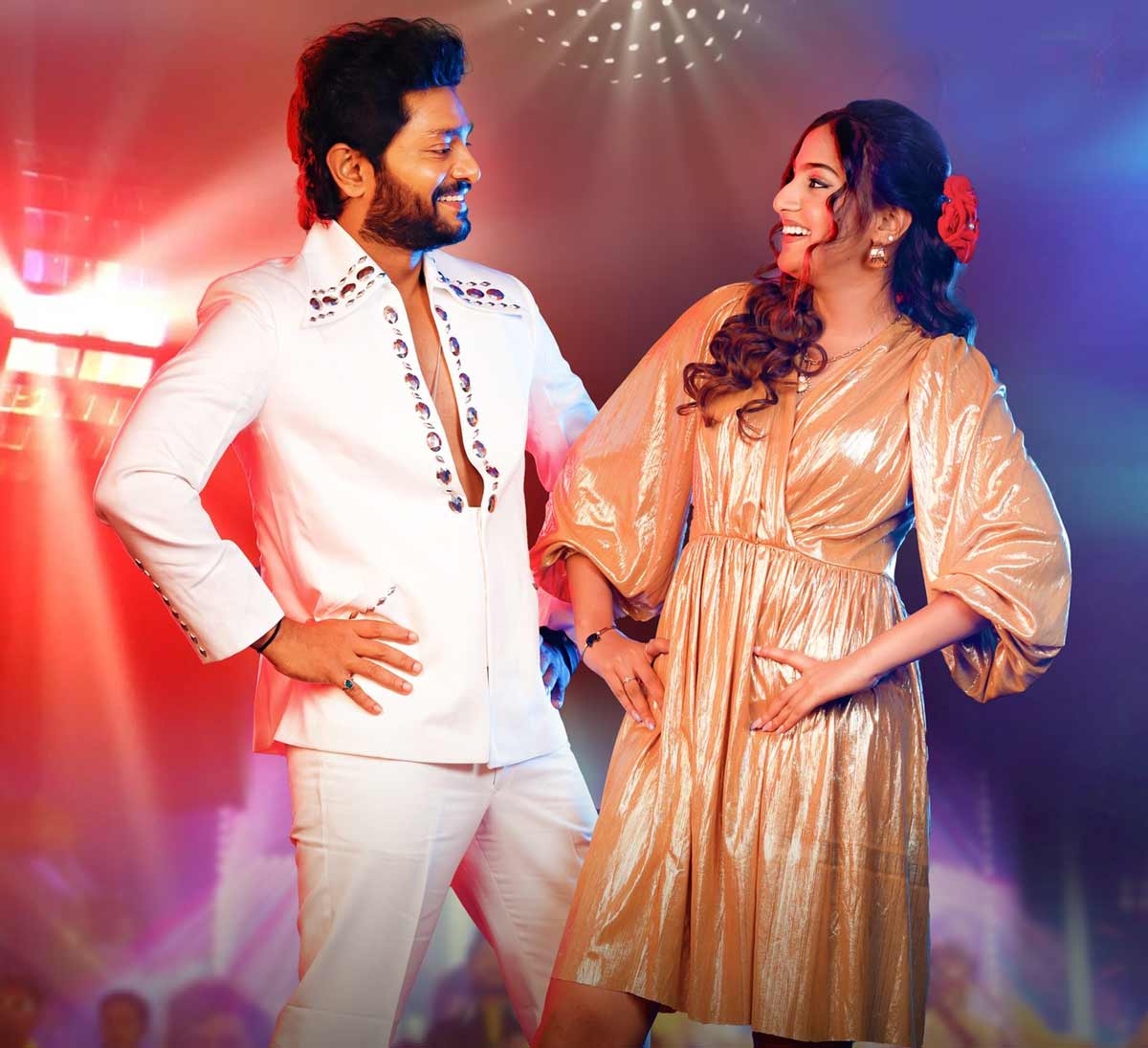 Analysis:
While Slum Dog Husband presents a fresh and intriguing concept, it is unfortunate that much of it is already revealed in the trailer, diminishing the engagement for those already familiar with the plot which looks good on paper. Sanjay Rao delivers an impressive performance in this film and is showcasing significant growth compared to his debut film. Meanwhile, Pranavi Manukonda makes an impressive entry into the industry, demonstrating both beauty and talent, hinting at a promising future ahead.
Raju Yadav's comedic contributions deserve applause, and his character's unexpected transformation in the second half is skillfully executed. A more focused and tightly woven narration could have amplified the impact of the film. Moreover, certain actors like Brahmaji and Sapthagiri are underutilized, impacting the overall outcome of the movie.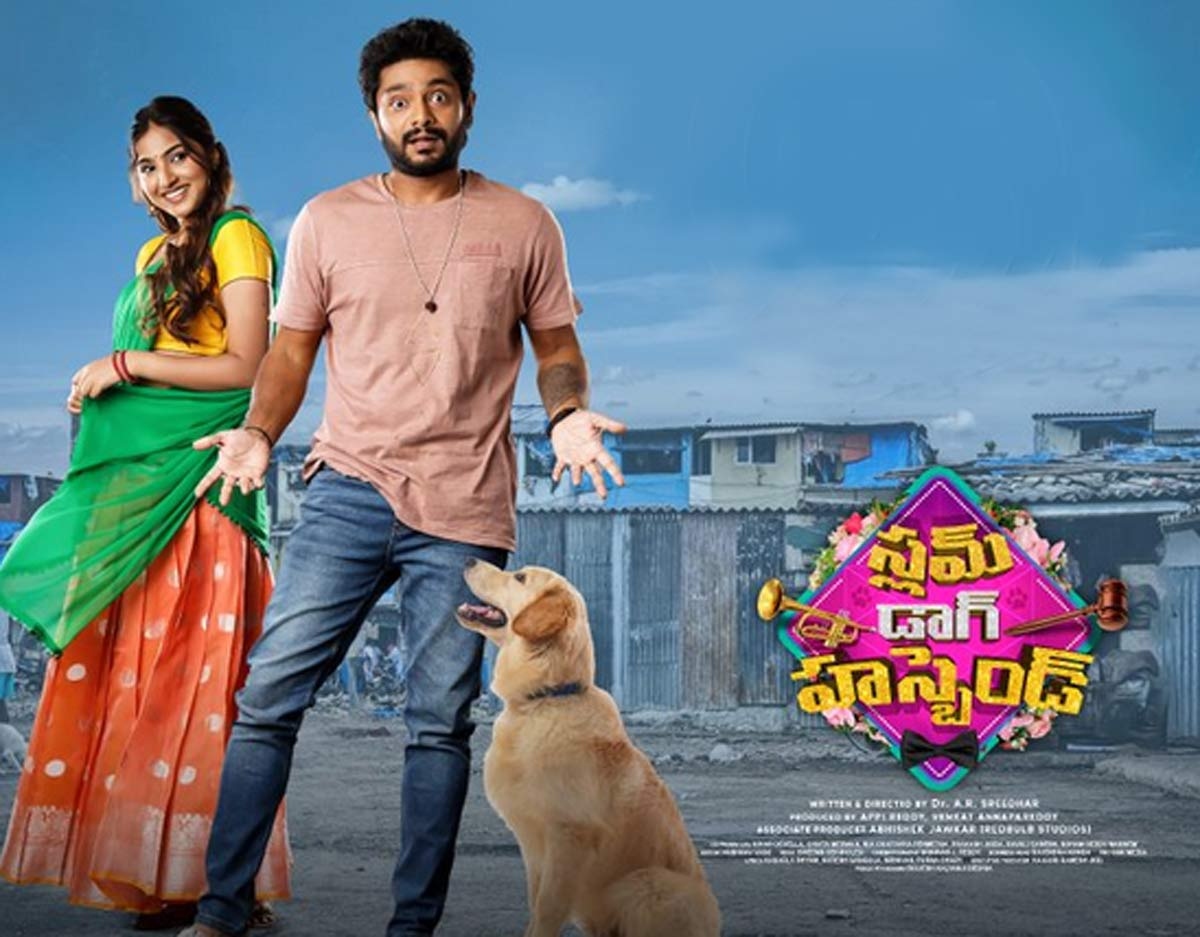 On the technical front, AR Sreedhar's direction maintains the film's overall decency, although a more polished screenplay could have led to a different outcome. The music, with the exception of the retro track, leaves much to be desired, but Bheems Ceciroleo's score is just about okay in the film. However, tighter editing could have enhanced the pacing of the film. Srinivas J Reddy's cinematography does justice to the movie's visuals, and the production values are commendable.
Despite addressing important themes, the film fails to captivate its audience effectively. Certain scenes in the first half are boring and do not create any impact. The screenplay itself becomes the biggest challenge, as the director opts for a lighter and more comedic approach even during critical moments that demand heightened drama. Consequently, the film loses its gravity and fails to maintain the audience's attention.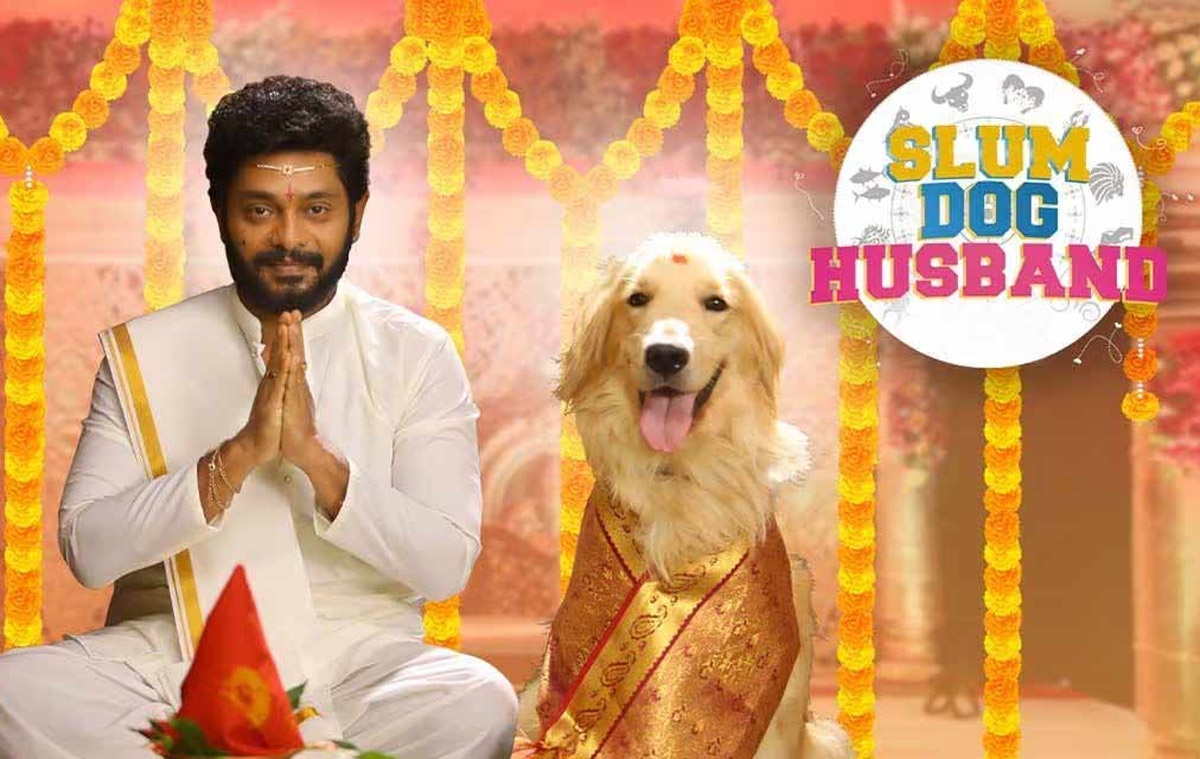 Verdict:
Finally, Slum Dog Husband commences with a hilarious subject and sets a promising tone initially. However, as the central case involving the dog unfolds, the film becomes clumsy and predictable. It lacks the necessary drama, often veering towards exaggerated and over-the-top sequences, aside from a few noteworthy moments from the lead cast.
Rating: 2.75 / 5.0
Showcase your talent to millions!!
Write about topics that interest you - anything from movies to cricket, gadgets to startups.
SUBMIT ARTICLE
More
Telugu Movie Reviews
Calling Sahasra
Atharva
Animal
Kota Bommali P.S
Aadikeshava
Sound Party