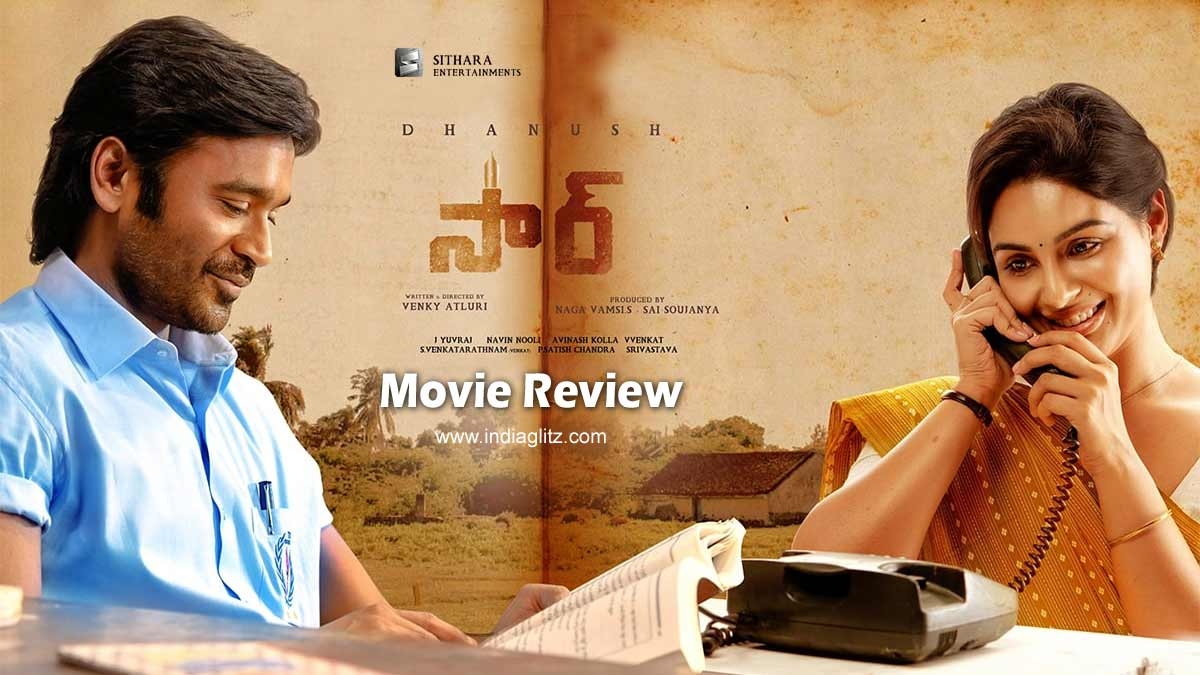 'SIR' hit the screens today. In this section, we are going to review the period coming-of-age drama.
Story:
Balu (Dhanush) is a junior lecturer working for a giant corporate college headed by Tripathi (Samuthirakani, as an educational entrepreneur for whom education is a business avenue). The boss asks Balu and other underqualified lecturers to take care of a government college adopted by his private college. This adoption is meant to work around a new law that has been brought in to defang greedy private colleges in some way.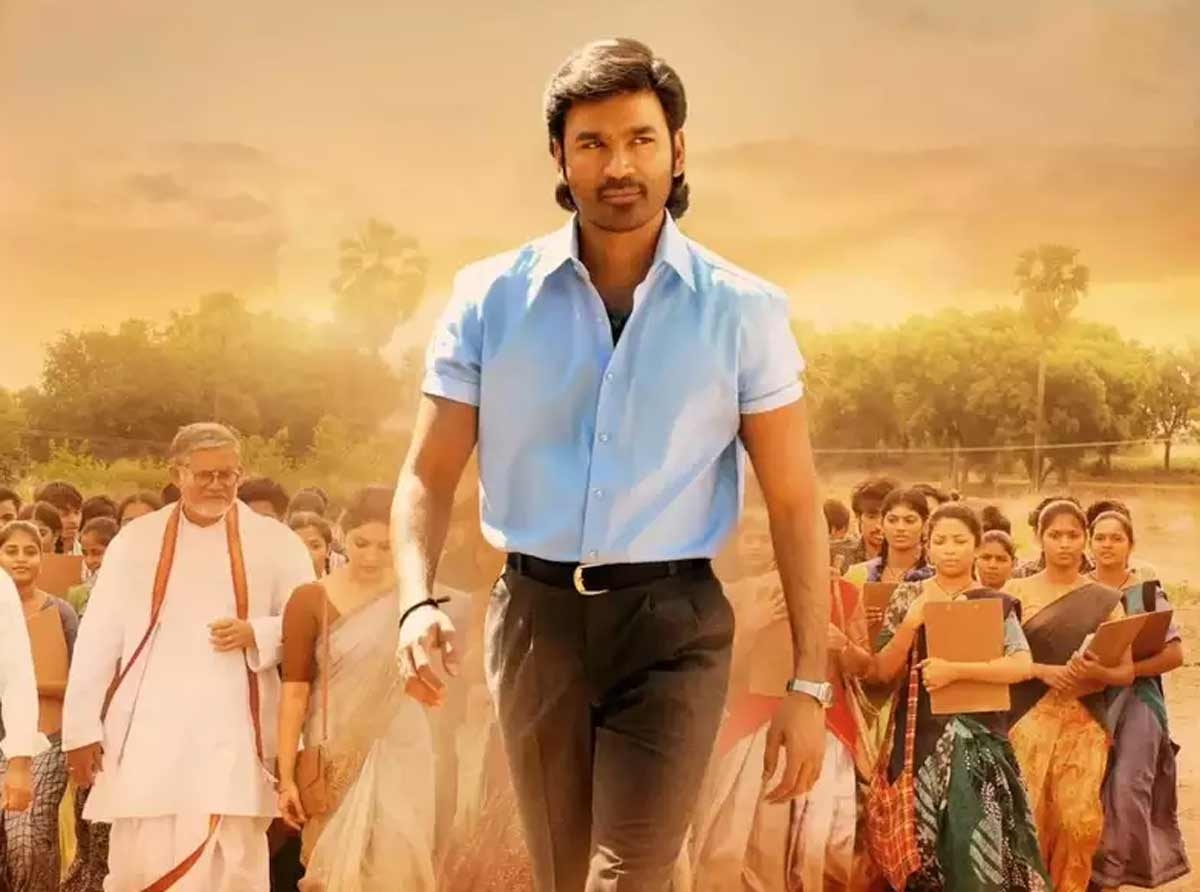 Much against Tripathi's expectations, Balu hones the students of the government college to outcompete those of the private college. What happens next is a clash of ideologies and more between Tripathi and Balu. Can Balu finally show that government colleges deserve to offer quality education?
Analysis:
The film will surely be compared with the likes of 'Super 30'. It's an underdog tale with a complete arc, and characters that remind the audience that lack of privilege is the biggest bane in the field of education. Dhanush performs his idealistic character with a certain charm. He never lets the preachy beats of the story feel like they are preachy.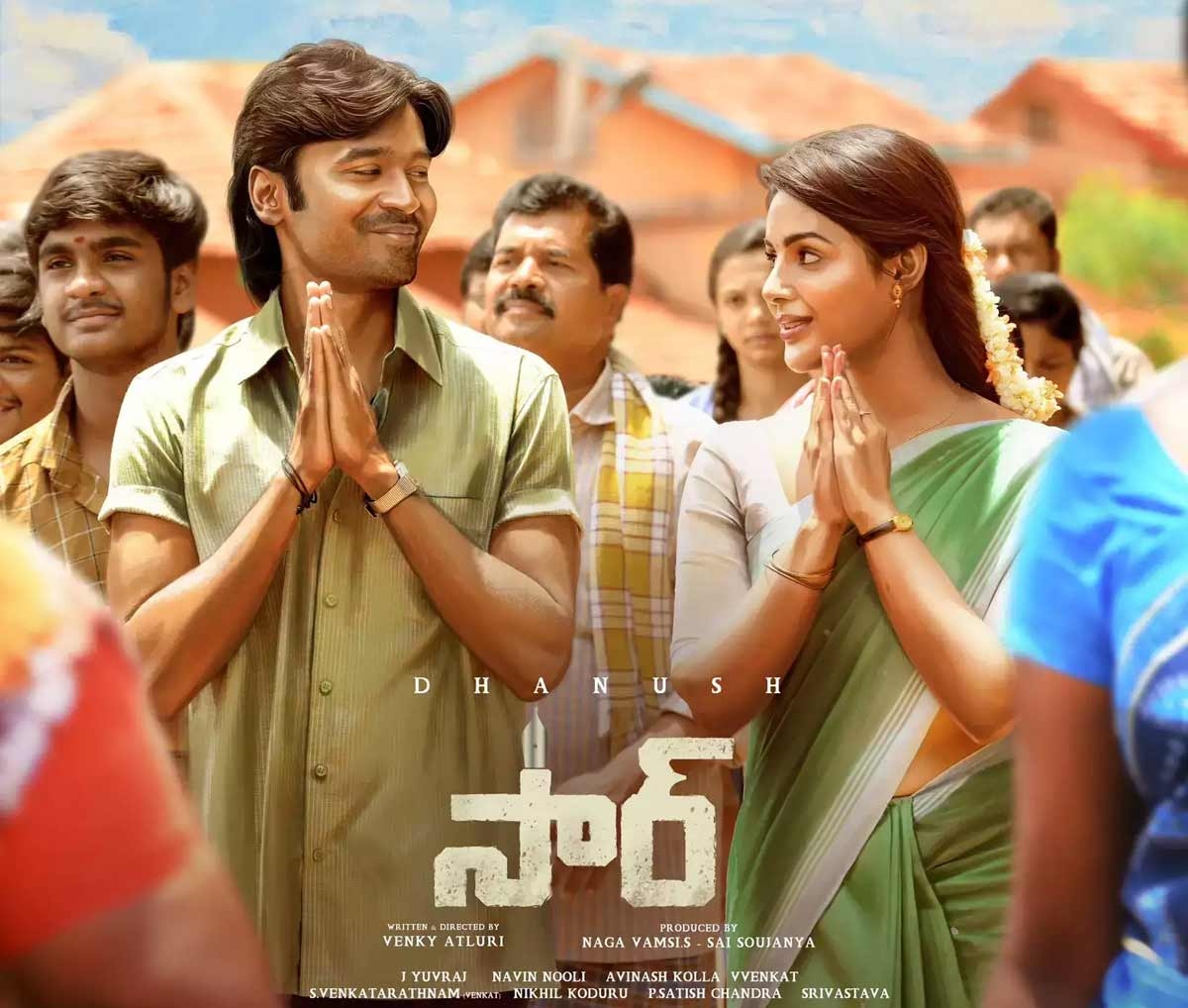 The film teases the audience with Dhanush's intro. He is first shown teaching Mathematics on a video cassette, followed by a portrait of him hanging on the wall. His actual introduction happens in a night-time fight scene that is basic but not devoid of intent. Sumanth plays a character that serves as the bridge between past and present.
Samyuktha's Meenakshi comes across as a not-at-all money-minded teacher who is the lone survivor of a system that has rendered government schools unlettered and student-less. Hareesh Peredi plays a good family friend who sees teaching as a duty and not a profession. Aadukalam Naren is that father who is proud that his son is addressed as 'Sir' by everyone. "I am a small sir, not a big sir," the son tells him as if to remind him that he is a third-grade junior lecturer.
Sai Kumar plays an entitled elder who wears a dismissive attitude towards girl education on his sleeve. His character needed a better graph.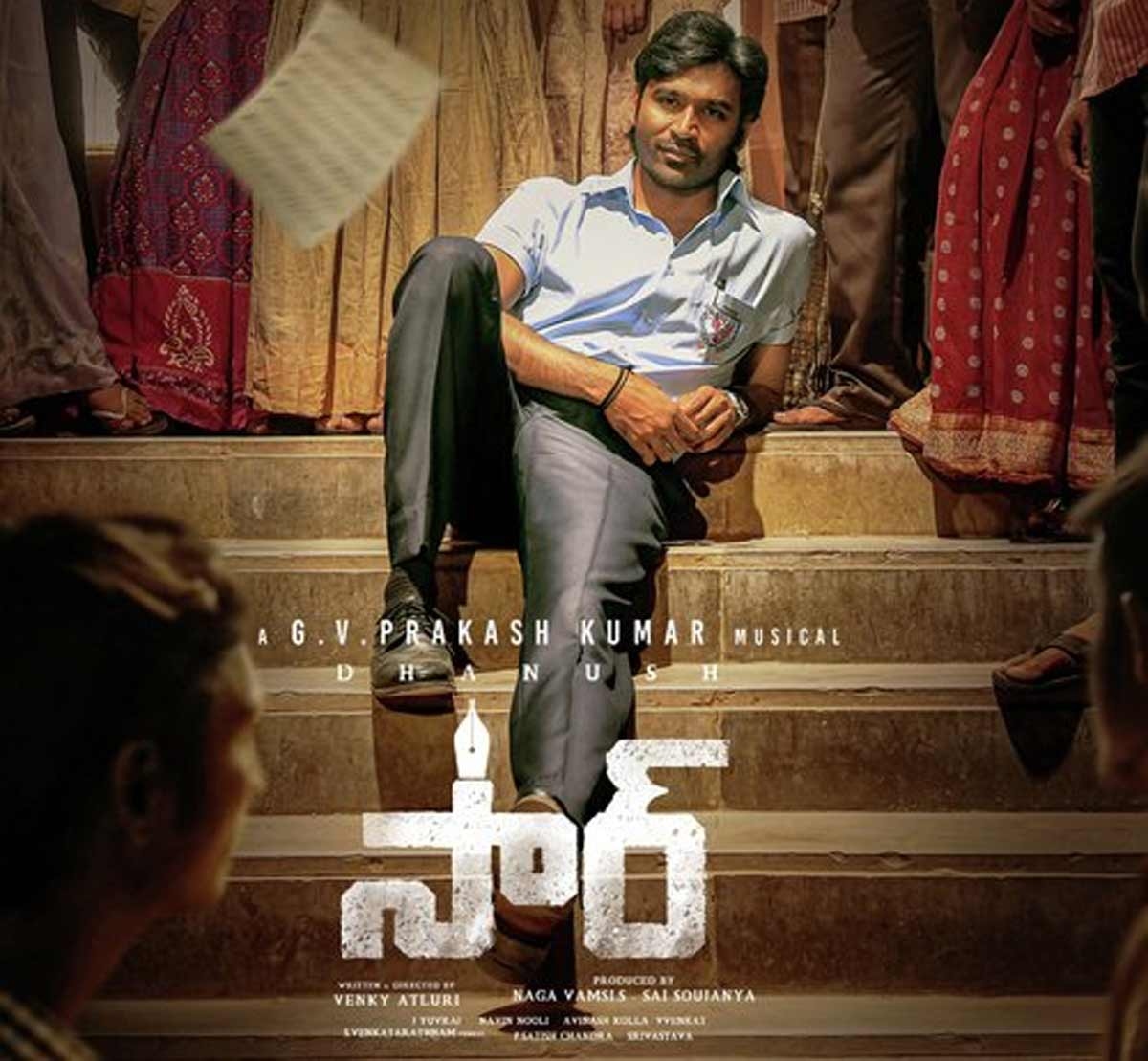 The film is set in that age when private colleges started setting the narrative in the then-united Andhra Pradesh. Engineering colleges and the EAMCET craze started to change the face of the State in the late 1990s on the back of a new IT-ization propelled by policy and fuelled by the rise of Hyderabad.
Back in the villages, where government colleges alone catered to the demands of students, demotivated children dragged down by poverty were left in the lurch. Student absenteeism, shortage of teaching staff, and insincere teachers made things worse. The film captures the reality of those days (and it is the reality even today) so well. Parents resist social change, caste-based discrimination is rampant, et al.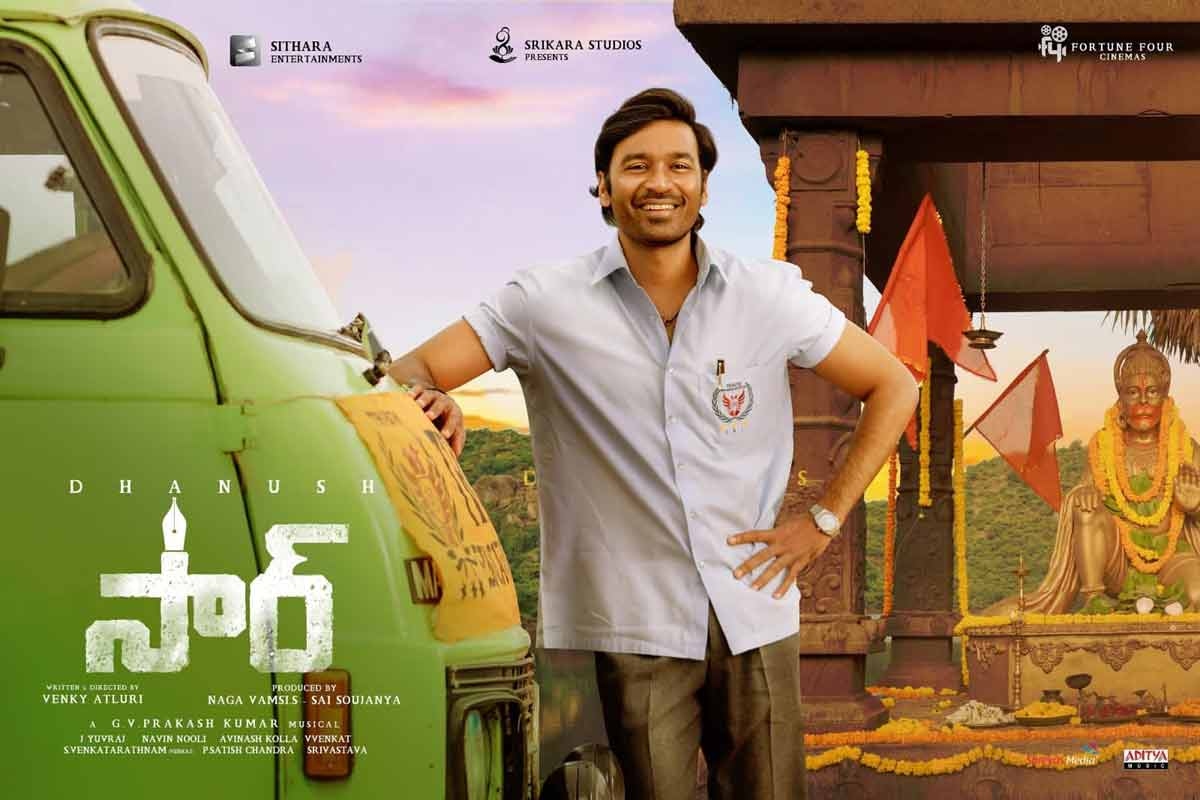 Samuthirakani's characterization could have been way better. He is shown as a petty-minded industrialist who makes his selfishness too obvious despite being an educational entrepreneur of class. He can get influential men to play to his tunes but doesn't know how to break an ordinary contract with a junior lecturer. Hyper Aadhi plays a comical teacher whose comedy is weak. It is also unrealistic that just a motivational speech with an APJ Abdul Kalam reference is all that it takes for the hero to transform mindsets. The children are driven to insane passion by just one speech and one positive exam result.
In the second half, plot simplicity kicks in. The village's power dynamics get a simplistic rendition. A good amount of screen time is spent in service of the SIR cult. Everybody is resourceful and is a ready resource.
Verdict:
This underdog story definitely needed a better narrative here and there. But what makes 'SIR' a good watch are the emotions that tug at the heartstrings. Able performances, occasionally rousing scenes, and the right message make 'SIR' a winner.
Rating: 3 / 5.0
Showcase your talent to millions!!
Write about topics that interest you - anything from movies to cricket, gadgets to startups.
SUBMIT ARTICLE
More
Malayalam Movie Reviews
Drishyam 2
Ayyappanum Koshiyum
Hey Jude
Aadhi
Vimaanam
Aadu 2