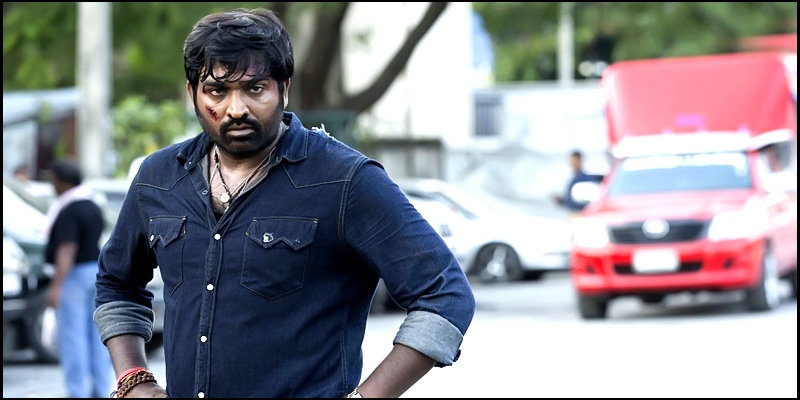 Sindhubaadh - Mind numbing misadventure
Vijay Sethupathi and S. U. Arunkumar have combined to give two memorable films, 'Pannaiyaarum Padminiyum' and 'Sethupathi' which enthralled and entertained the audiences respectively.  Their third outing naturally carries a lot of expectations and whether the action adventure 'Sindhubaadh' fulfills that is a question mark of epic proportions.
Thirru (Vijay Sethupathi) and Super (Soorya Vijay Sethupathi) are pretty thieves practicing their trade somewhere in South Tamilnadu.  Thirru is partially hearing impaired who falls for the loudmouth Venba (Anjali) a tea plantation worker in Malaysia visiting her family on vacation.  After a tedious and tiring stalking from his side Venba gives in and leaves to Malaysia promising to return in a few days.  Venba calls Thirru and tells him she is in grave danger and only if he comes there with five lakhs she can be saved.  How the hero travels beyond seas like Lord Rama to save his Sita is what the rest of the screenplay other s all about (Atleast that is what the filmmakers believe).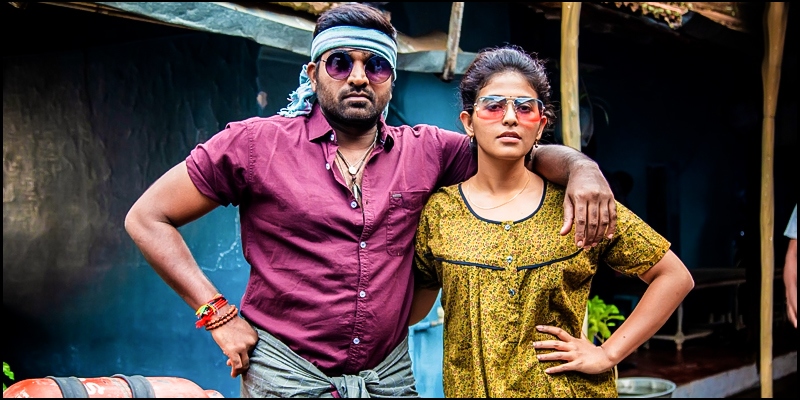 'Sundhubaadh' sadly is that rare film where Vijay Sethupathi fails to connect to the audience and even the partially deaf trait to his character does not work up any magic.  All through the film he either runs around or shouts indelibly at the top of his voice.  He also looks visibly fatigued and maybe it's high time to cut down on quantity and focus on quality.  Anjali the queen of homely look is at home playing Venba and there are flashes of brilliance when she expresses delight when she gets married suddenly and when showing confused terror when she gets locked up with other abducted women.  Linga's psychotic villain must have looked out of this world on paper but though he has worked hard his poor characterization ends up as a mere caricature on screen.  Soorya Vijay Sethupathi like his dad is a natural performer and thankfully gets his mass moment when he downs a few villains with his slingshot.  Vivek Prasanna, Aruldoss and George are the talented actors who have been wasted.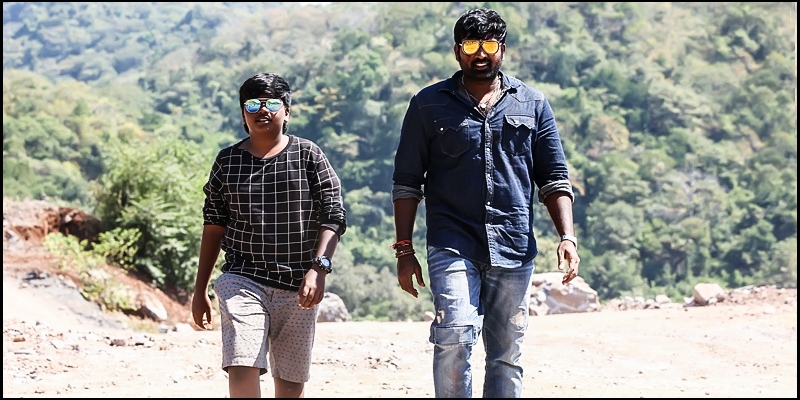 Trying to find the saving grace of 'Sindhubaadh' is not as easy as Vijay Sethupathi beating up the fifty odd heavily armed henchmen and the dreaded psycho villain.  One could find some solace that the reason the villain kidnaps women is not for prostitution or slavery but something more terrifying that has not been shown on Tamil screens before.
'Sindhubaadh' is a mess due to badly etched characterization and lazy writing which has succeeded in making an actor of Vijay Sethupathi's caliber look listless and lost.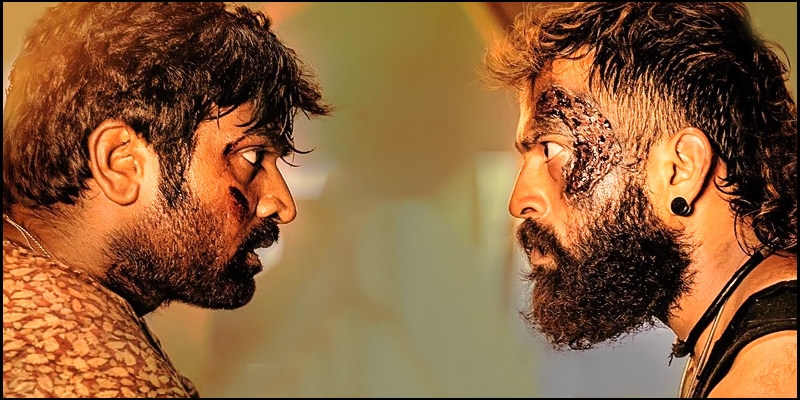 Yuvan Shankar Raja tries to pump in energy to the scenes which lack it (pretty much the whole two and odd hours).  His hardcore fans may not notice the repetitiveness and deja vu in his songs.  Vijay Karthik Kannan is the hero of 'Sindhubaadh' scoring with the pleasant imagery as well as the dark side of the script.  It is debatable whether Ruben could have done anything better with the footage he got.  S.U. Arunkumar is one of the most promising among the younger brigade of filmmakers in terms of content as well as execution and his fans will expect him to brush off this mess and make a quick comeback.
Verdict: Strictly for those who are game for action movies with no expectation of anything beyond that.
Rating: 2 / 5.0
Showcase your talent to millions!!
Write about topics that interest you - anything from movies to cricket, gadgets to startups.
SUBMIT ARTICLE