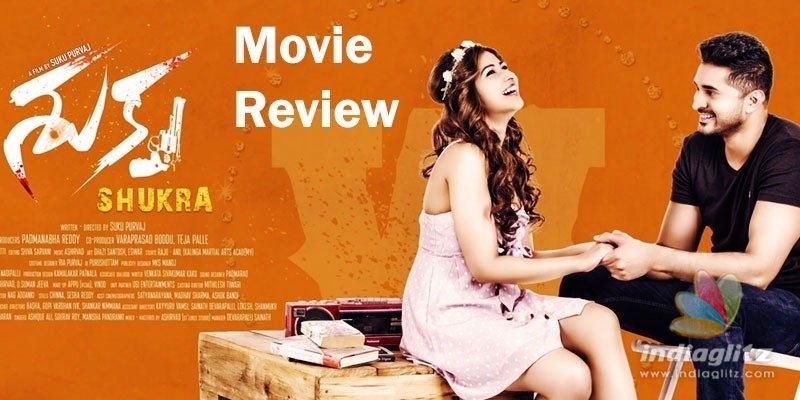 'Shukra' hit the screens today (April 23). Here is our review of the latest box-office release.
Story:
Newly-married couple Willy (Aravind Krishna) and his wife Riya (Srijitaa Ghosh) move to Vizag to live in a swanky residence. They throw a house party for their friends, only to discover that a bachelor among them has carried drugs to the party. Before they know, they all get psychedelic. Through the course of the night, they do masthi. By morning, Willy finds that his wife was brutally shot dead by an unknown element. Another character, too, was killed. The rest of the film is about what Willy, a fallen entrepreneur who is facing business-related problems, does to know what transpired during the mysterious night.
Analysis:
Writer-director Suku Purvaj stages the film as a crime thriller where a feared gang of ruthless robbers, calling themselves Thugs, are hunting for their next prey. Could Willy and Riya be their next prey? Are they planning to send a Trojan Horse to their party? The thriller smuggles in not just red herrings but also genuine tropes.
While the film has got a fairly engaging premise, the story is abortively template-driven after a point. We wait for the long night to be over. And when Willy shows terrible confusion, he doesn't exactly behave like a husband with a hundred unanswered questions hobbling his mind. 
Would a rich businessman not have a single connection in the police department? Is portraying forced love-making the only way to show intimacy between a newly-married couple? Does the director know this is 2021 when a love song set in the backdrop of telephone towers in Vizag can't entertain even a first-time watcher of a movie? 
The film adopts the narrative device of pop-up messages appearing on the right corner of the screen. And the messages, designed to look like error messages on a computer screen, are either straightforward or redundant or downright vague. They announce the passing of days at one point!
A character looks like he wants to time-travel to the day when he can dump a dear person. There is no believability, with the element of mystery going for a toss. The second half (the film's run time is nearly 115 minutes) comes with unexciting drama involving a cop and an imposter. 
Call it a flaw of the sound design or whatever, but the characters suddenly talk in a low voice. There are amateurish camera angles, and repetitive slow-motion shots. 
The performances are inconsistent. Aravind Krishna makes a mark to an extent. With a better director, he might make the cut. 
Verdict:
The film fails to tap into themes like the fear of the unknown. We end up watching a pretty bad thriller.
Rating: 1 / 5.0
Showcase your talent to millions!!
Write about topics that interest you - anything from movies to cricket, gadgets to startups.
SUBMIT ARTICLE
More
తెలుగు Movie Reviews
7 Days 6 Nights
Chor Bazaar
Sammathame
Kondaa
Godse
Virata Parvam