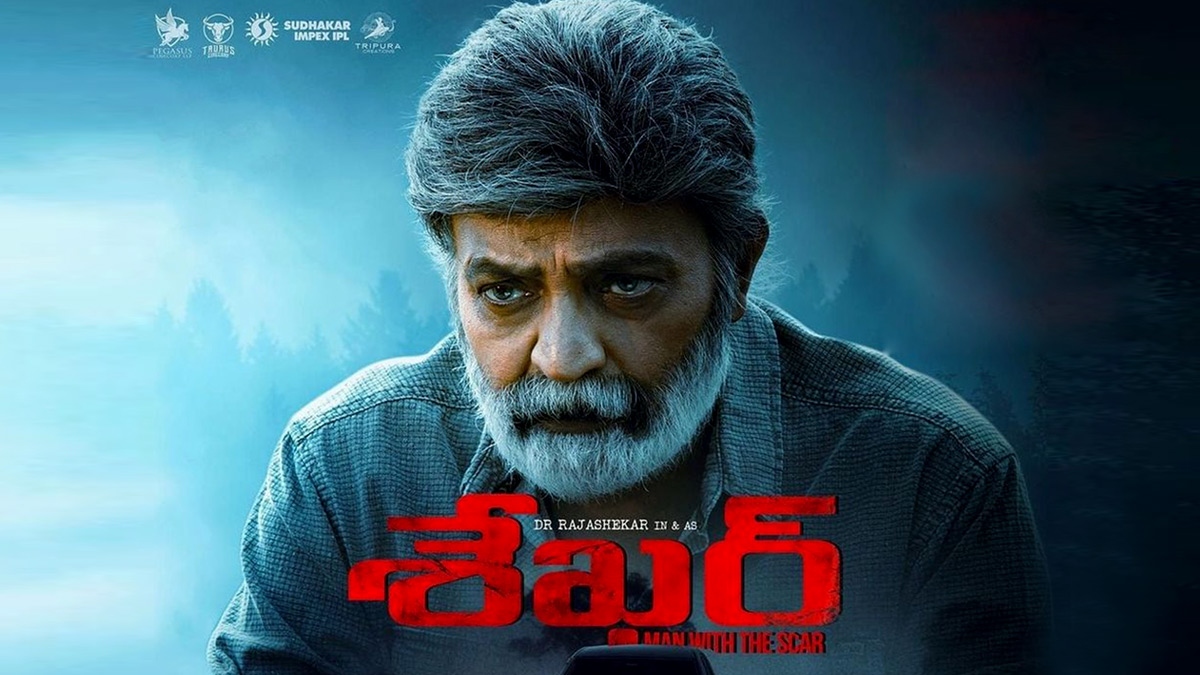 'Shekar' is the latest box office release in the town. Here is our review of the Telugu-language film.
Story:
Shekar (Rajasekhar) is a middle-aged ex-cop who knows how to crack murder mysteries even in sleep. Such are his terrific observation skills.
One bad day, his ex-wife Indhu is fatally injured in a road accident. For some reason, Shekar grows suspicious and decides to launch an unofficial investigation into the accident, only to discover some game-changing clues. His ex-wife's brutal fate is also linked to their daughter Geetha's untimely death.
Who are the villains? How does Shekar crack the mystery? Answers to these questions are found in the investigation-powered second half.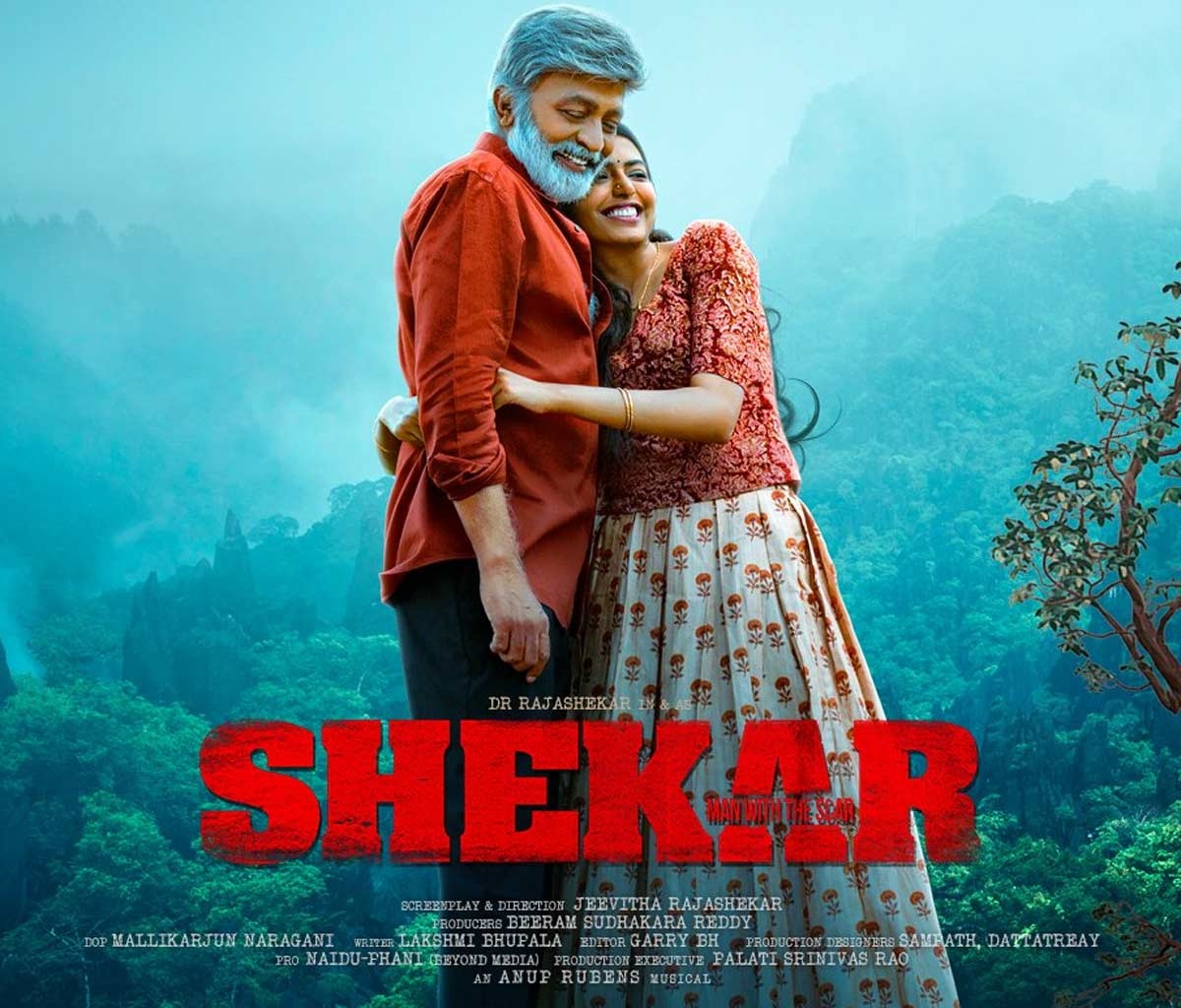 Analysis:
Director Jeevitha Rajasekhar returns to form by opting to tell a gripping, edge-of-the-seat story. 'Shekar' is not everything about its super-talented male protagonist. It's not all about the tragedies in his life. It's not about familial bonds. It mixes all these and more. It narrates a tale that is replete with shock value, awareness, and social commentary in the second half. Shorn of redundant scenes, 'Shekar' is every bit a tight thriller that it was supposed to be.
The finest thing about this thriller is that it is crisp and doesn't get spoiled by pace-slackening elements. Even though the first half is injected with four songs (Anup Rubens' music is a winner), the film manages to shake off pacing issues with ease. That is because of how it introduces one character after another without making the screenplay look bloated.
Muskaan's character has a brief and effective flashback, followed by the non-linear narration involving the male lead, Athmiya's Indhu and Shivani Rajasekhar's Geetha. All these actors add heft to the proceedings with their measured performances. The romance is there to the extent that is needed.
The supporting cast, played by Kannada Kishore, Abhinav Gomatam, Bharani, Sameer and others, keep us invested. Shravan Raghavendra is seen in a role that is used as a deliberate distraction. Everyone is restrained and nobody goes overboard just because they are placed in Shekar's tough journey.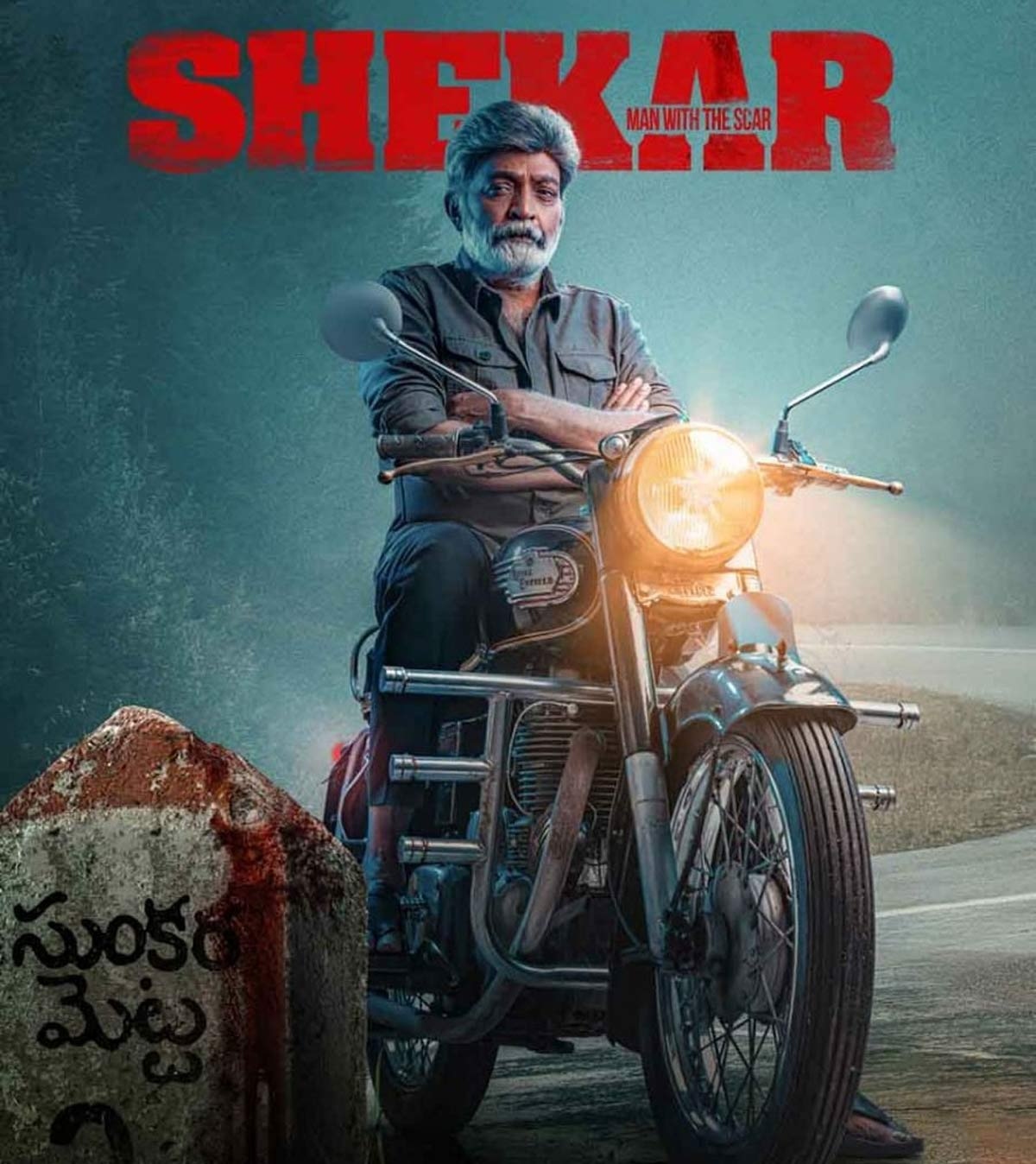 Rajasekhar gets to play a well-etched role in which he shines from word go. The characterization is devoid of routine trappings. He lends dignity to the protagonist. Jeevitha Rajsekhar's directorial skills come to the fore in the second half more.
Usually, films involving a cop protagonist tend to throw up unnecessary red herrings in the name of thrills. 'Shekar' avoids the routine narration style and instead sets its sight on the central plot. The faceless enemy and a mysterious mafia are chased after.
Mallikarjun Naragani's cinematography is effective. The editing is sharp, thanks to the screenplay not overdoing any aspect. Lakshmi Bhupala's writing shapes the mood of the film in subtle ways.
Sai Kumar dubs for the lead man and his voice adds weight to the character. Prakash Raj's helpful appearance in a courtroom scene is interesting. The father-son bonding moments, helped by Shivani's able performance, need a special mention.
The film shows remarkable conviction by avoiding the low-hanging fruit of situational humour. The comedy is absent because 'Shekar' is about thrills.
Verdict:
'Shekar' is an impressively-told suspenseful thriller that has several edge-of-the-seat moments. The suspense unravels after a turn of investigative scenes.
Rating: 3 / 5.0
Showcase your talent to millions!!
Write about topics that interest you - anything from movies to cricket, gadgets to startups.
SUBMIT ARTICLE