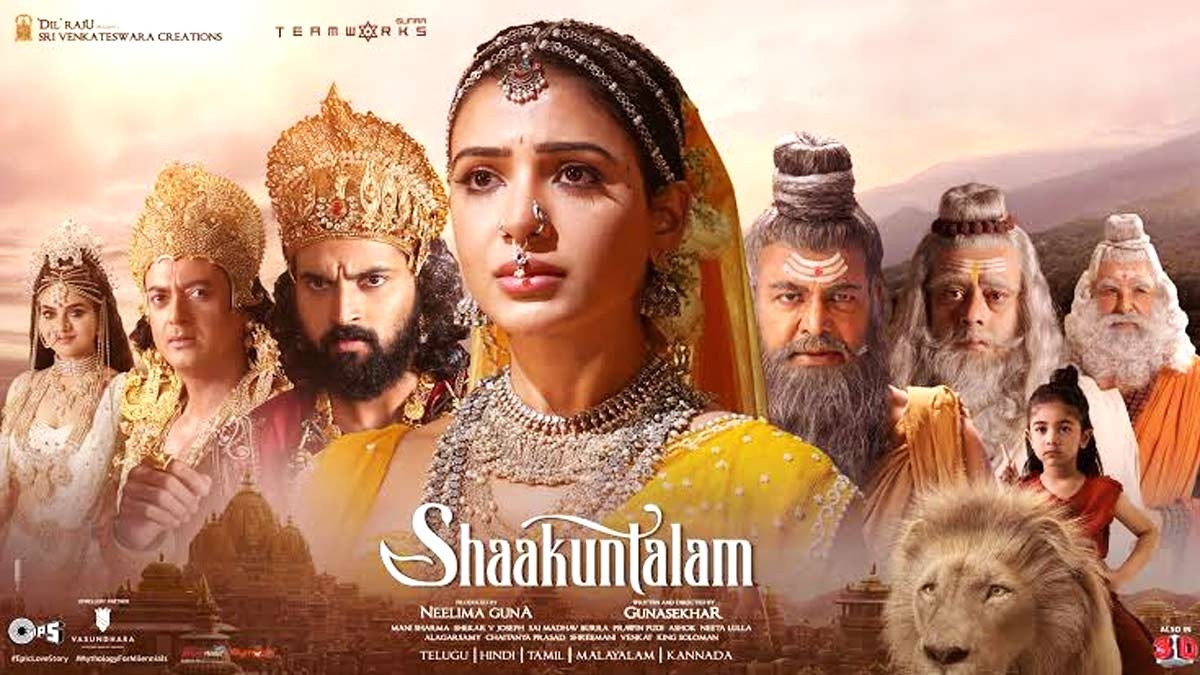 'Shaakuntalam' is an adaptation of Kalidasa's Sanskrit play Abhijnanasakuntalam. In this section, we are going to review the BO release.
Story:
Shakuntala (Samantha), an orphan, is brought up in a Tapovanam surrounded by beautiful animals. It is love at first sight when she and King Dushyanta (Dev Mohan) exchange glances. They make out after the King promises a blissful union for the rest of their life. He gifts his lover a ring so that she can use it as evidence of her pure relationship with him.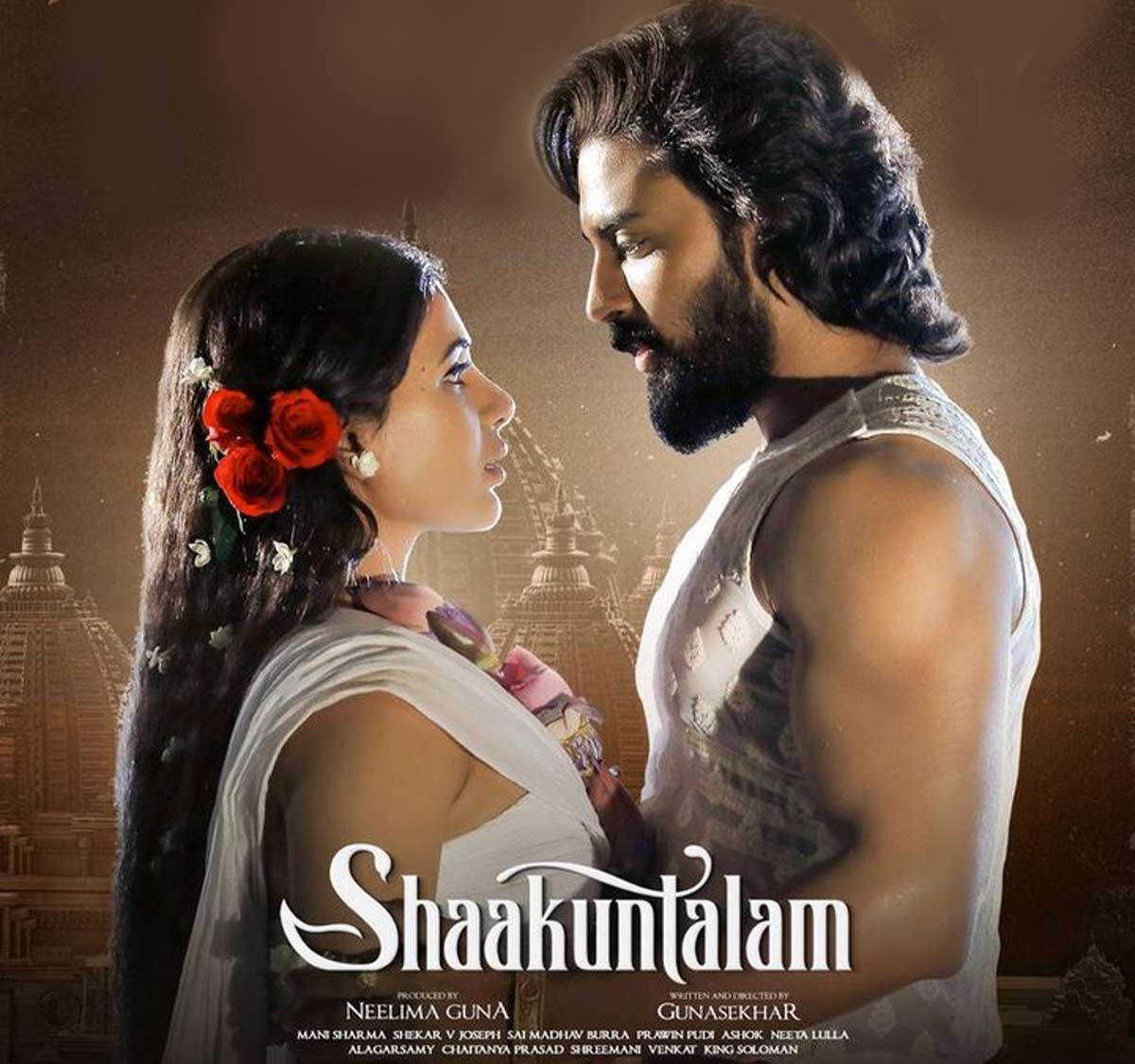 However, fate has other plans when Sage Durvasa (Mohan Babu) condemns Shakuntala to a life of unrequited love. Dushyanta forgets all about his encounter with her. What follows next? How does Shakuntala get back the love of her life? That's what the second half is about.
Analysis:
When 'Ponniyin Selvan 1' was released last year, this reviewer walked into the theatre after reading a primer on the epic Tamil novel. It enabled a thorough understanding of the multiple characters, story arcs, and motives. This writer did a similar exercise before watching 'Shaakuntalam'. This time, the result was counter-productive. Instead of a thorough understanding, the film offered more of the same. It was like going through a long Wikipedia post about the Shakuntalam-Dushyanta story all over again.
Shakuntala's son Bharatha is described as a harbinger of civilization. Allu Arha's debut is befitting and worthy of a star kid that way. Everything about the initial scenes is over-the-top. The eager kids at the hermitage look incapable of natural joy.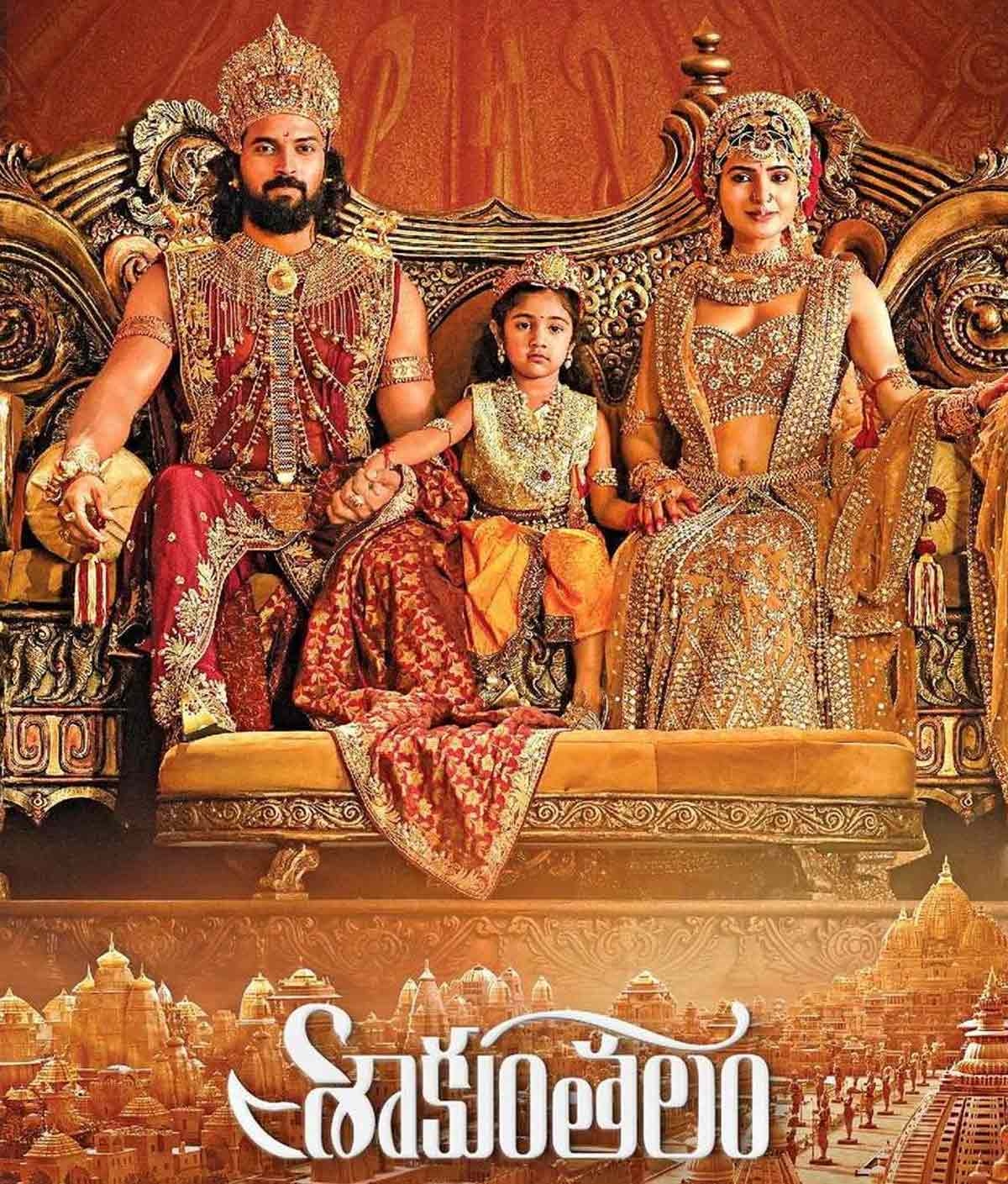 The casting is pitch-perfect in the case of Durvasa Muni. When he enters the screen, you can scream his character say 'Discipline'. Another plus is how a tiger and a lion are humanized in the hermitage. Prakash Raj's song functions as a hopium amidst doom. While the boatman's character is endearing, Satya's villager's role is cliched. Why do our mythologicals/costume dramas give specific slang to villagers while the lead characters speak in a neutral dialect? One never understands such creative choices. But one hopes dialogue writer Sai Madhav Burra knew what he was doing.
The love-at-first-sight trope was not used well. The first song between Shakuntala and Dushyanta feels like a contemporary duet. The 'madaghajam' scene is a stand-in for an eve-teasing scene in modern rom-com/action entertainers.
The story isn't told from Shakuntala's perspective. The Asuras are introduced through gossip by two female friends. Siva Balaji's character behaves as though he has been transported from a K Raghavendra Rao comedy.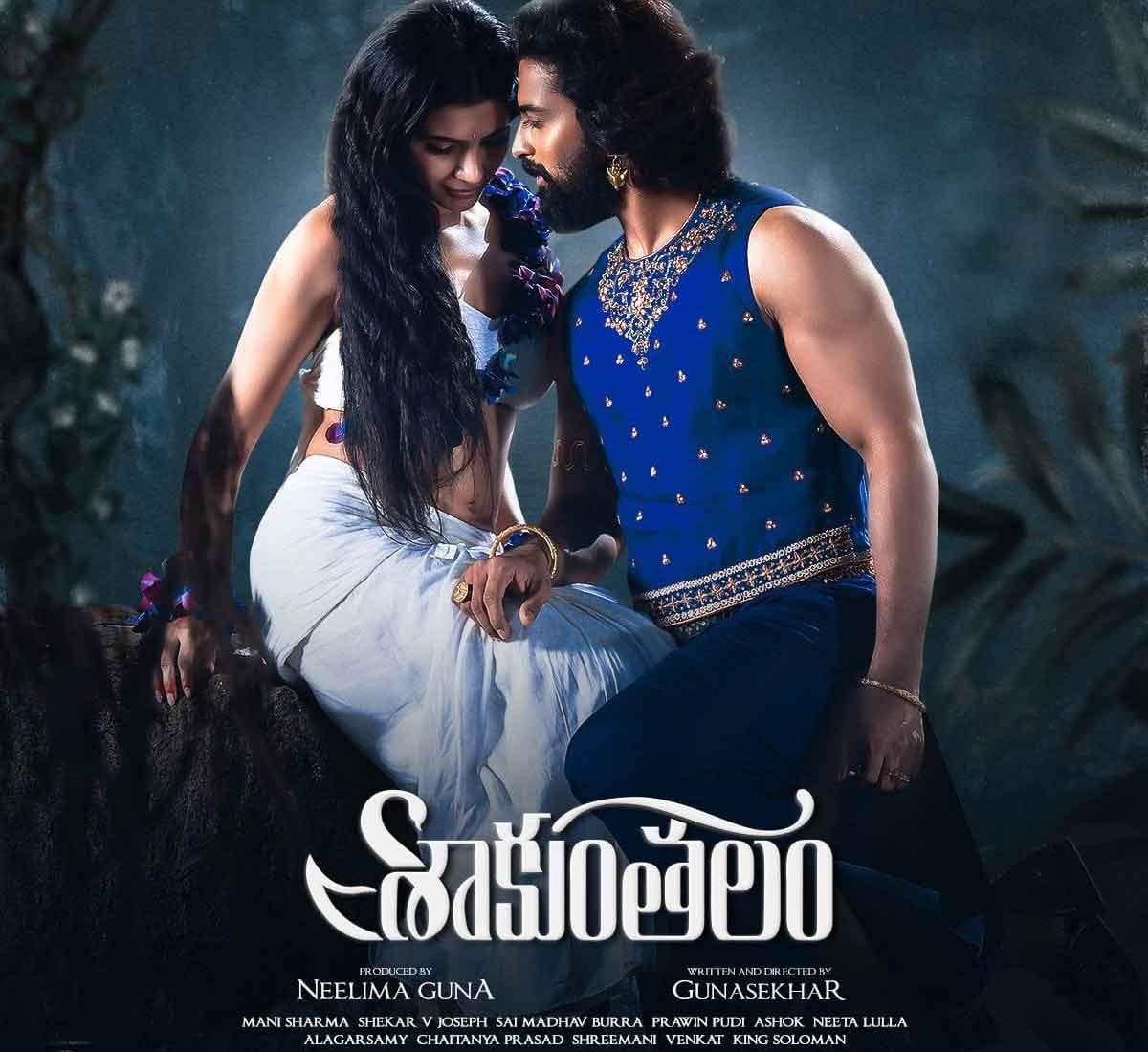 The lackluster background score adds to our woes. There is no sense that the drama involves divine characters in the first place. Everything feels like a medieval-era story sans aura and magic.
Samantha Ruth Prabhu showed earnestness. She brings physicality to her role. However, her character takes a backseat just when we expect it to get elevated. In a way, the script has robbed her character of wholesomeness. Dev Mohan is effective. He looks dignified as a King. Allu Arha, the cute debutante from the Allu family, is really lovable. She fits the bill thoroughly and enhances the pre-climax. Mohan Babu and Prakash Raj are apt choices. The actors who played Asuras (Kabir Duhan Singh, Subbaraju and others) were failed by all departments. Jisshu Sengupta as Indra and other actors are unworthy of being talked about.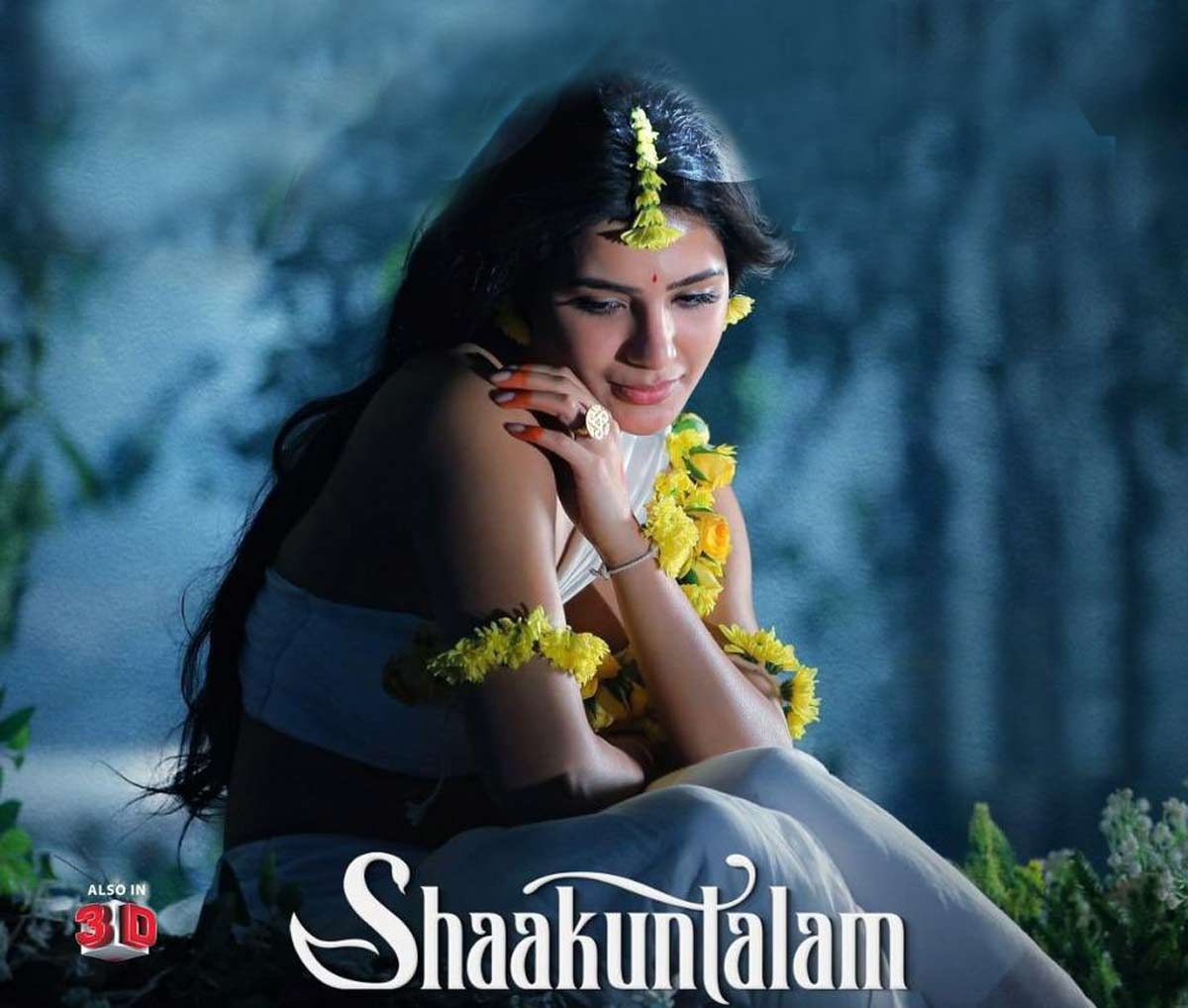 This film was supposed to ace the VFX and cinematography. On both fronts, the output is a laggard. The 3D upgrade might not be the saving grace it was supposed to be. Mani Sharma's songs outcompete the background music. Prawin Pudi's editing is just about there. The costumes, the forts, and the CG-heavy exteriors never really make this film a classy product.
Verdict:
Some of the key performances, Allu Arha's episode, Mohan Babu's first scene, and the Tapovanam scenes in 3D version (to an extent) are good. Poor battle sequences, a lack of chemistry between the lead pair, not enough justice to Shakuntala, unexciting VFX, no high moments, and old-fashioned emotional scenes are among the minus points.
Rating: 2 / 5.0
Showcase your talent to millions!!
Write about topics that interest you - anything from movies to cricket, gadgets to startups.
SUBMIT ARTICLE
More
Telugu Movie Reviews
Sapta Sagaralu Dhaati
Changure Bangaru Raja
Mark Antony
Jawan
Miss Shetty Mr Polishetty
Kushi