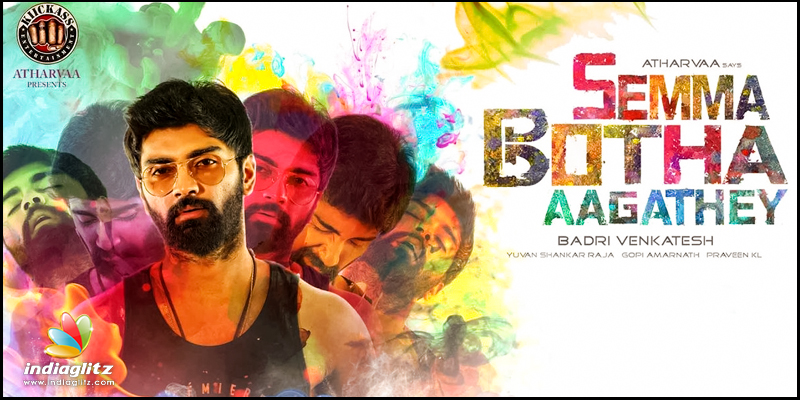 Semma Botha Aagathey: A Different type of hangover
Semma Botha aagathey finally releases after its string of delays, directed by Badri who launched Atharvaa in Baana Kathadi. Atharvaa is dashing as Ramesh the failed romeo, Karunakaran plays the usual sidekick friend who gives the weirdest of ideas to a close friend. What happens when two friends sit down to drink and talk about ex-love, failed relationships and all that? Probably nothing good will come out of it, Semma Botha Aagathey takes cue from this wafer thin story line and tries to improvise.
Ramesh(Atharvaa) and Nandu(Karunakaran) are two friends who stay in thick and thin times, when Ramesh's love goes down the gutter, the friends sit down for a drink. What happens is anybody's guess, Nandu gives some of Cinema's stereotyped advice; invite a sex worker to home to get over his old love (Madhu). The scenes leading up to this through the first 20 minutes is a riot; Atharvaa's uncomfortable body language is fun to watch. Just when you start to wonder what's about to unveil after that Itemkaran song, chaos breaks as Ramesh is caught in a jinx to leave the sex-worker back in his apartment and help his neighbors. Devadarshini, Manobala and Chetan remind us of how sometimes a neighbor can be torturous requesting help at odd times. We have all been there, experienced that one nosy neighbor who never understands the dire situation at home and keeps talking, talking. Badri has capitalized on this nosy neighbor concept to bring a fun filled experience to the table indeed.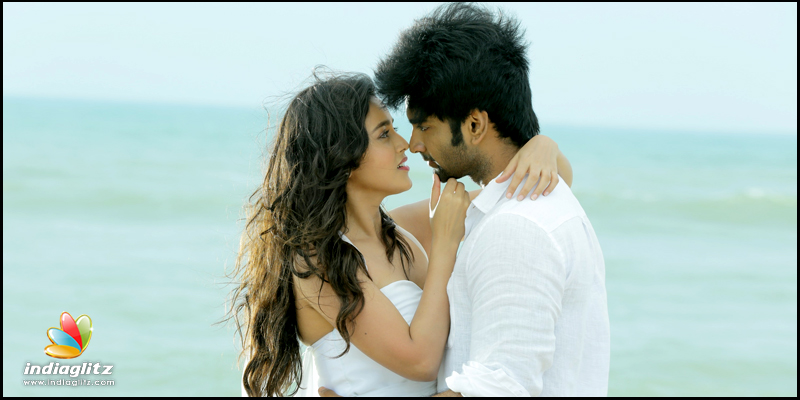 Just as you are left to wonder what happens next, Ramesh returns back from a hospital to see the girl dead and left in cold. From then on, the movie heads in two directions; Ramesh's desperation to find the killer and the other; Nandu(Karunakaran's) desperation to hide the dead body from the neighbors. While the Ramesh segment of unearthing the murder mystery is amicable, it becomes very predictable and leaves the director in search of filling the screenplay with some interest before it returns back to the scenes involving dead body. The twists and turns keep coming, but mostly it becomes predictable and the love flashbacks involving Ramesh and Madhu, how the romance broke up over blends into the story on a third angle. These portions look unnecessary and the director could have just left it without getting into the details. As Ramesh tries to unearth the murder he goes on a trial of money that forms the core for this murder, it brings John Vijay, Nithik and several other characters into the story.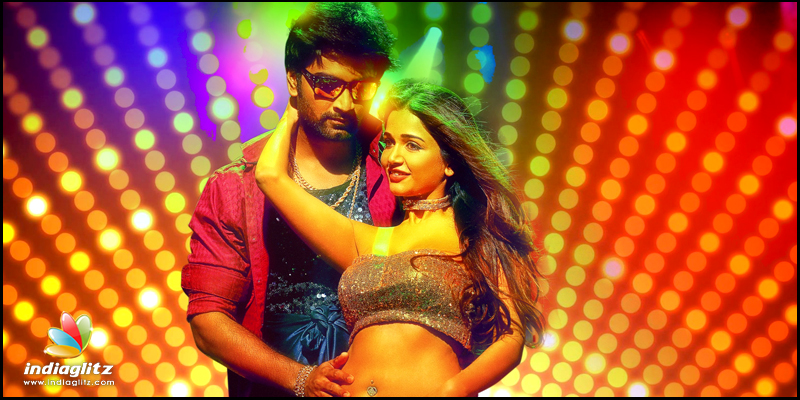 Karunakaran easily steals the show, or maybe it's the director's need for freakish comedy that made the movie work in parts. The situation comedy involving the dead body is hilarious and brings the roof down with laughter. The screenplay, dialogues and Karunakaran's body language saves the movie from being just another ordinary affair. Atharvaa as usual is handsome, his body language and acting skills in the first few scenes are enjoyable. He probably is underutilized as per the script, but its good to see the actor work on scripts with variety. Yuvan's music for the scenes involving Anaika Soti and the Semma Botha Agathey song works well. Editing is crisp, giving more attention in retrieving the dead body has helped. Badri could have concentrated more on the Ramesh's palakad trip with enough comical or interesting elements.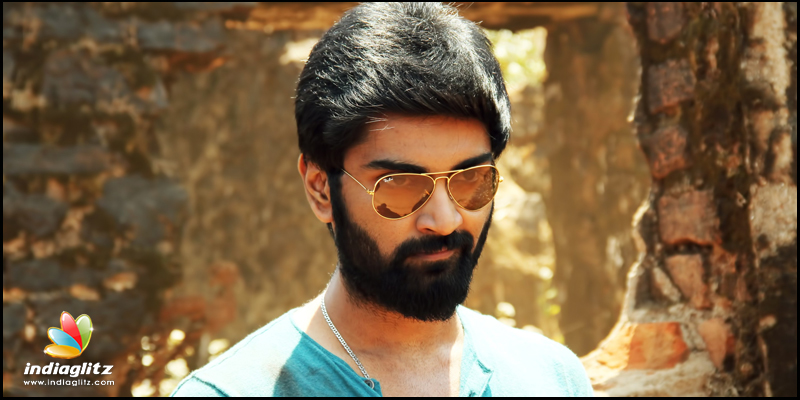 Verdict : Semma Botha Agathey works largely for the scenes involving the dead body and those lousy neighbors. Falls into the category of "That could have been better" film that works only on specific comedy portions.
Rating: 2.75 / 5.0
Showcase your talent to millions!!
Write about topics that interest you - anything from movies to cricket, gadgets to startups.
SUBMIT ARTICLE
More
Tamil Movie Reviews
Conjuring Kannappan
Annapoorani
Kuiko
80s Buildup
Chevvaikizhamai
Jigarthanda DoubleX