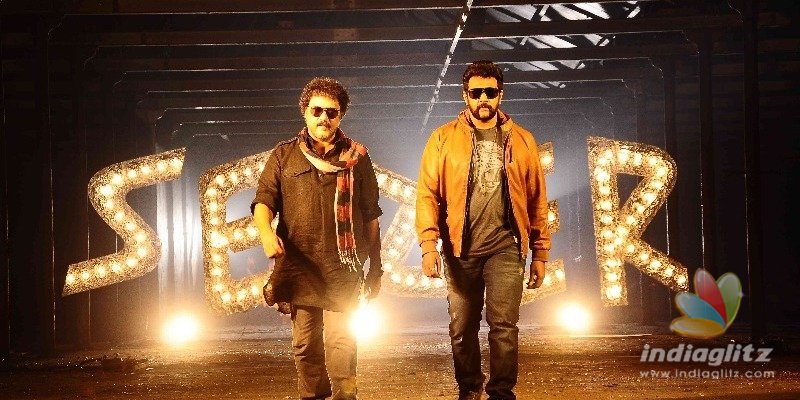 A new director in commercial arena has taken birth from this 'Seizer' – he has mixed action sentiment and good music giving back seat to love in his first film. That is Vinay Krishna. Four long years on this project Druthi Creations producer Trivikrama Sapalya had seen the value of the commercial cinema. For the action and sentiment lovers plus suspense as main ingredients the film 'Seizer' much better cinema in the career of actor Chiranjeevi Sarja.
Perhaps Chiranjeevi Sarja has learnt the magic of commercial trick from his brother hat trick hero Dhruva Sarja. This is the best of Chiranjeevi Sarja commercial film. He wins with accolades to stay strong as a gutsy hero.
Vinay Krishna on the content part has mixed two layers – one is the ongoing seizing of vehicles for default of payment and the Goonda activity utilized, secondly he has mixed the suspense even for hero's character. That is the brutal killing he makes without knowledge. That is a revenge saga tucked in the film. The police go on hunt for killer and at the final 'Samhara' of Gajapathi (Prakash Rai) police salute the task of the hero.
On his road Caesar is very clever. He works for One and Only Finance Company headed by V Ravichandran. He is on seizer spree. The ambulance, police vehicle, CID quarters vehicle, IT official vehicle…..Caesar list goes on as all of them are defaulters.
Director Vinay Krishna has done his job with good home work. The love angle of Chiranjeevi Sarja with Parul Yadav does not jell well and comedy track of Sadhu Kokila is quite OK.
It is a film meant for the macho image of Chiranjeevi Sarja. He has done effortlessly. Parul Yadav caliber is wasted, Prakash Rai, V Ravichandran share major honors among seniors. Shobaraj and Ramesh Bhat have small presence. Nagineedu Telugu actor has made a debut in Kannada.
Two rocking songs of Chandan Shetty and one melody with quite impressive background score for the film lifts the quality of the film. Anji and Rajesh Kata in cinematography are on right track to add value to the film.
For all action lovers it is a feast and for those who buy vehicles on loan, there is message for default.
Rating: 4 / 5.0
Showcase your talent to millions!!
Write about topics that interest you - anything from movies to cricket, gadgets to startups.
SUBMIT ARTICLE
More
Kannada Movie Reviews
Vanilla
Hottegagi Genu Battegagi
Tagaru
Googal
Raja Simha
Chamak