An okayish album
Tuesday, February 27, 2018 • Telugu Comments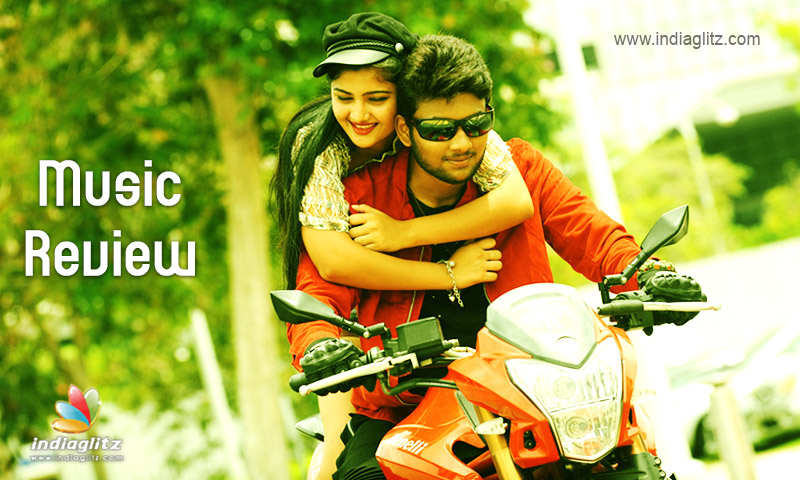 'Satya Gang' has music by Prabhas. Karthik, Yazin Nizar, Rita, Sunitha, Anurag Kulkarni, Vijay Yesudas, and Malathi are the singers. Mahesh Khanna and Prabhas have penned two songs each, while Chandrabose's song on street children is the best.
Kanule Chusina
Singer: Karthik
Lyrics: Mahesh Khanna
The song is quite a straightforward one in terms of its lyrics. The producer himself doubles up as the lyricist and he chips in with conventional lines. Karthik's vocals are welcome and suit the new face the song presents. Prabhas infuses the song with minimal sounds and that makes it quite pleasing to hear.
Chirujalle Kurisele
Singers: Yazin Nizar, Rita
Lyrics: Mahesh Khanna
Yazin Nizar's booming voice is something this energetic number deserved. Rita complements the male singer's talent. The music director peppers the song with a certain romantic vim. Mahesh Khanna's lyrics present stock ideas and largely pass muster.
Manase Kanaleva
Singers: Sunitha, Anurag Kulkarni
Lyrics: Prabhas
This one is the album's first poetic duet. The music director also performs the task of penning touching lyrics that tell the story of how the girl and the boy promise eternal love for each other. Sunitha is formidable and an ever-so-enjoyable singing talent. Anurag Kulkarni had his task cut out and he doesn't disappoint. The singers make the song all the more soulful. The music has the qualities of a melody.
Yevaru Chesina Papam
Singer: Vijay Yesudas
Lyrics: Chandrabose
Chandrabose pens a moving song on the misery and fate of the countless street children, orphans and trafficked children in the country. The lyrics are straight out of their lives. The phrases 'Veedhi kukkale dosthulu' and 'Doma padenu jolalu' are heart-wrenching. And the description of the unlucky souls as Gandhi's grandchildren and Chandragupta's memories is equally touching. Vijay Yesudas's voice brings to memory such tragic songs rendered by Yesudas. Prabhas's music is old-fashioned in a welcome way.
Oora Mass
Singer: Malathi
Lyrics: Prabhas
The typical item song sees the item girl go gaga over her manly client. Prabhas's lyrics don't give any takeaways. Malathi's voice is impressive. The music is in the fashion of many low-brow item numbers.
Verdict:
The album is a combination of duets, a theme-oriented song, and an item number. Rendered by some of the best singing talents, two of its songs have fine lyrics.
Rating: 2.75/5