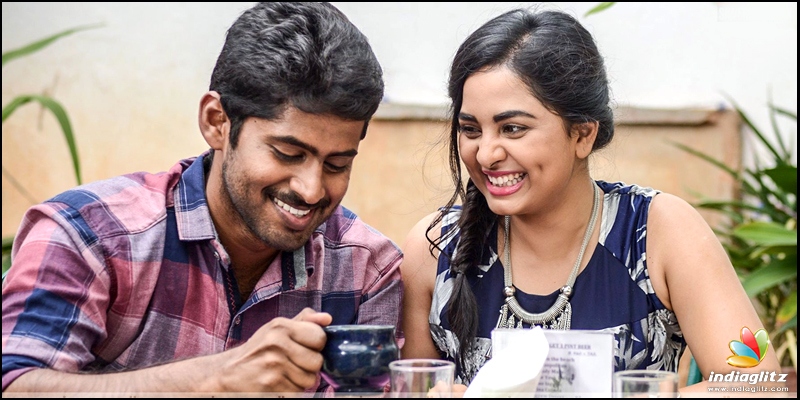 Sathru -  An engaging Cop vs gangster thriller
Kathir after his towering performance in 'Pariyerum Perumal' has teamed up with debutante director Naveen Nanjundan for a cat and mouse cop versus gangster thriller.  Will this fairly engaging flick find its takers among the audiences remains to be seen.
Karthiresan (Kathir) is a hot-headed sub-inspector known for taking the law into his own hands and earns the wrath of his superior officer (Marimuthu).   A dreaded kidnapping gang operates under Prabha ('Rattinam' hero Lagubaran) and Kathir kills one of the henchmen in an encounter and rescues a kid.  The gangsters love the boy who is killed and vow to take revenge and send out an open challenge to Kathir that in twenty four hours his family (Father, brother, sisterinlaw, niece, lover) will be wiped out.  Kathir is suspended from duty and whether he is able to save his family or not forms the rest of the story.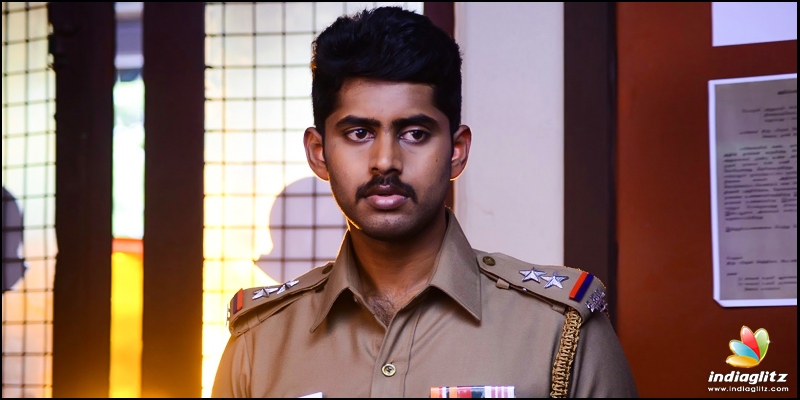 Among the young heroes Kathir seems to fit into any role with ease and here too he makes the junior cop Kathir believable with his subtle acting even though his appearance isn't.  He is also very good in the natural fight sequences.  Lagubaran who has acted as a hero in 'Rattinam' makes a solid comeback as a ruthless kidnapper and murderer and he steals the show in most scenes.  Shrusti Dange has nothing much to do and does not even have a duet or a love scene.  Suja Varunee appears in one of the cleverly written roles in the film while Ponvannan and Pavan's are insignificant.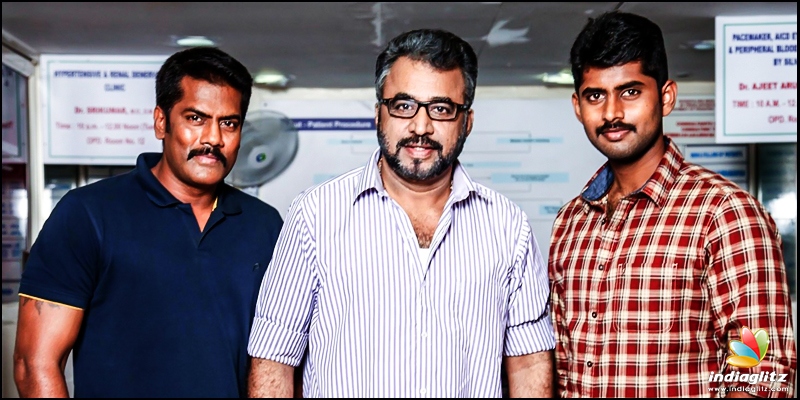 What works in 'Sathru' is the screenplay moves at a fast pace and is quite engaging to a certain extent.  One nice directorial touch is when a mentally unhinged man gets hold of a money bag and searches inside it and when the gangsters snatch it away from him calling him a madman he returns their abuse saying the bag contains just money and no food.  Using a street play of a Rakshasha wreaking havoc on the people as a metaphor interspersed in the screenplay is interesting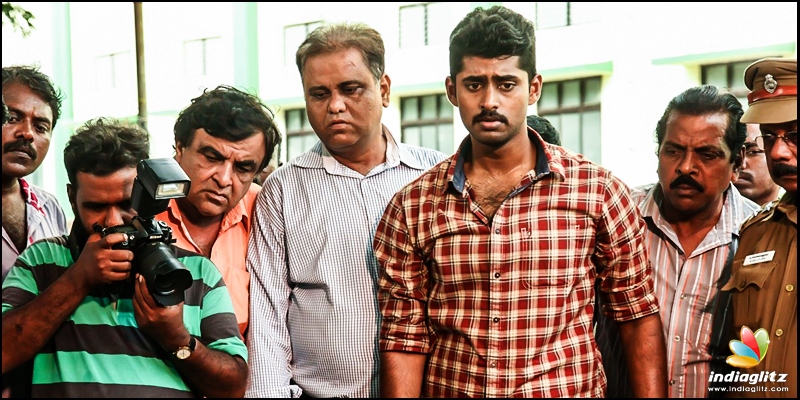 On the downside the tactics of both the protagonist and antagonist is very immature and hence its difficult to root for either.  The screenplay though racy is highly predictable and has no major twists and turns that make you sit up and take notice.  The climax is childish to say the least.
On the technical side Mahesh Muthuswamy has done a neat job in giving a rough look throughout the picture while G.K. Prasanna has also done his best to make the screenplay move at a brisk pace.  Suriya Prasad has given a mass background score that neither suits the hero, villain or the story itself.  Naveen Nanjundan an erstwhile associate of Radha Mohan has tried to portray the ruthlessness and the bonds on both the good and the bad side and with the given budget has shown some promise.
Verdict : Go for this fairly engaging and fast-paced cop vs gangster flick
Rating: 2.5 / 5.0
Showcase your talent to millions!!
Write about topics that interest you - anything from movies to cricket, gadgets to startups.
SUBMIT ARTICLE
More
Tamil Movie Reviews
Annapoorani
Kuiko
80s Buildup
Chevvaikizhamai
Jigarthanda DoubleX
Japan