A decent album
Monday, March 22, 2021 • Telugu Comments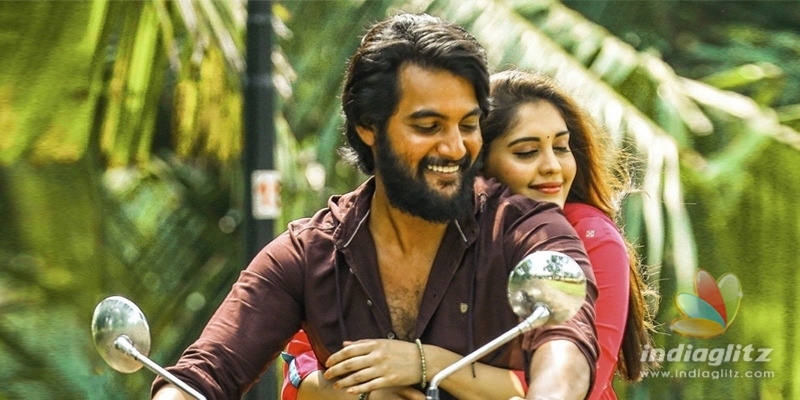 In this section, we review the songs of 'Sashi', whose album is streaming currently on Aditya Music. The album has got music by Arun Chiluveru.
Okey Oka Lokam
Singer: Sid Sriram
Lyricist: Chandra Bose
Sid Sriram makes it a blockbuster melody, helped by Chandra Bose's soulful lyrics. Spiritually, it reminds us of the super-hit 'Neeli Neeli Aakasam' from '30 Rojullo Preminchadam Ela', which came in the combination of the singer-lyricist duo. Composer Anil delivers a touching duet in the form of a male-centric melody by drawing from a repertoire of soulful notes.
Dheemthana Dheemthana
Singer: Haricharan
Lyricist: Bhaskarabatla
As against the mellowed voice of Sid Sriram, Haricharan's vocals are vibrant and instantly enlivening. This is a regular song in terms of music, whose tune is a throwback to the 2000s-era songs. An enjoyable song it is, nevertheless. Bhaskarabhatla's lyrics are spot-on.
Prema Idhi Prema
Singers: Ishaq Vali, Bolt
Lyricist: Kalyan Chakravarthy
The duet is melodious and has got the right set of notes. Vali's voice is joined by the mellifluous voice of Bolt. Kalyan Chakravarthy's lyrics are worthy of praise. The music director could have avoided some run-of-the-mill infections, though. All said and done, the song works as a croon-worthy melody.
Verdict:
A worthy album where Sid Sriram's song stands out. The lyrics are just about right.