Sanjana half nude viral, actress is worried
Wednesday, July 19, 2017 • Kannada Comments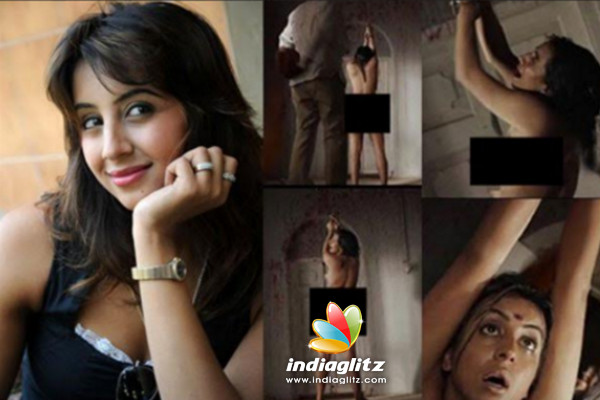 The censor seized portions of 2` of Sanjana Galrani – a severe punishment in which she is made nude revealing the back portion of actress, tying her with a rope and the cop character Ravishanker hitting from a marble with caterpillar on the back of Sanjana had exit in this A` certified film 2` a sequel of Dandupalya.

After the film release somewhere the censor portions of Sanjana torture has got leaked. The photographs make it horrible and video that is out in the social media is a case of further worry.

Actress Sanjana expressed unhappiness on director Srinivasa Raju for not keeping this portion but it was censored is what she had not taken note.

For capturing such a severe torture on a woman has also come to the notice of Women Commission. Worried completely is Sanjana as the television channels are going in debates for such disgusting portion in the cinema.

Sanjana Galrani is a bold actress from the beginning. For the lip lock and erotic scenes in her debut film Ganda Hendathi and a Boy Friend` (remake of Hindi film Murder) eye brows were raised.