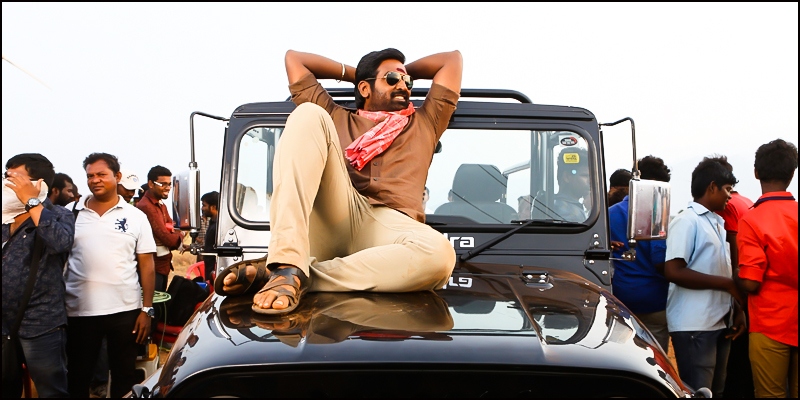 Sanga Thamizhan - Undermines audience intelligence
Masala films are the number one choice for moviegoers all over the world and especially for Tamil audiences.  What they expect is a jolly good time in which their colorful fantasies are played out on screen and don't mind being taken for a ride in the process.  Does 'Sanga Thamizhan' succeed in giving the ticket payer his money's worth remains to be seen.
Murugan (Vijay Sethupathi) is an aspiring actor who lives with his family in Chennai and he along with his friend Soori do bit roles in movies.  A chance meeting with the super-rich Kamalinee (Raashi Khanna) at a pub turns into love.  Kamalinee's father is a ruthless businessman who sends his goons to finish off Murugan but on seeing his photograph he instead invites him home and makes a deal with him to go to Theni and act as Tamil.  Who is Tamil? Why is Murugan asked to act like him and what is the danger that engulfs the village and what happens next is the rest of the screenplay.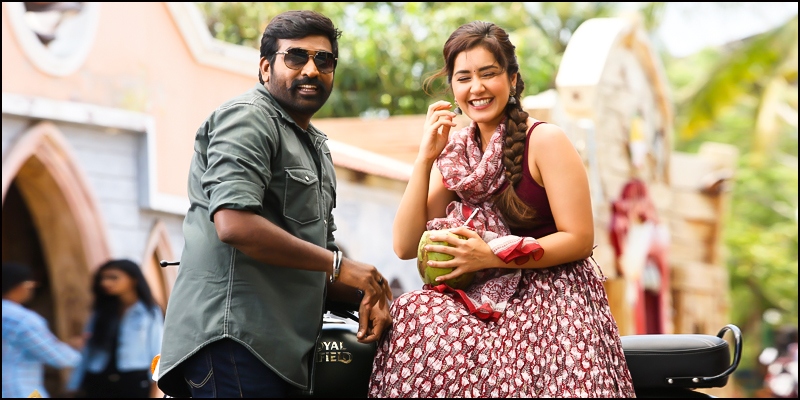 First the good news for Vijay Sethupathi fans is that he looks fresh and energetic as against his fatigued walkthrough in 'Sindhubaadh'.  This is probably the first out and out masala attempt by the talented actor who is up to it in all departments such as comedy, romance, fights and punches dialogues.  Where VJS fails is in choosing a script that does not challenge him as an actor and the problems it tackles and the message delivered all have a fake ring to it.  Raashi Khanna looks pretty in the songs and the romantic scenes and in other places manages with doing whatever was asked of her without anything to complain.  The capable Nivetha Pethuraj is reduced to a glorified extra not even getting a chance to score.  Much was expected from Soori's reunion with VJS after nearly a decade but try as hard as he can there is simply no humor in his scenes.  Nasser, Ashutosh Rana, Sriman, Maarimuthu, Nalinikanth and others just go through the motions while the actor who plays Raashi's father is noticeable.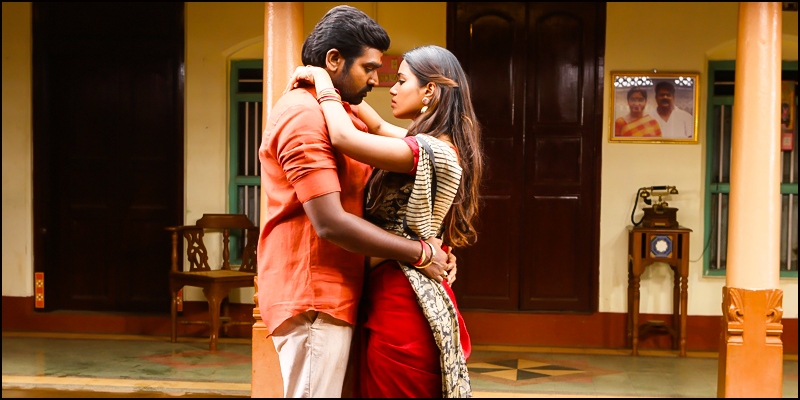 What works best in 'Sanga Thamizhan' is the first half which moves at an okayish pace with a lot of colorful scenes and one standout is Vijay Sethupathi giving dramatic advice about abortion to a friend of the heroine.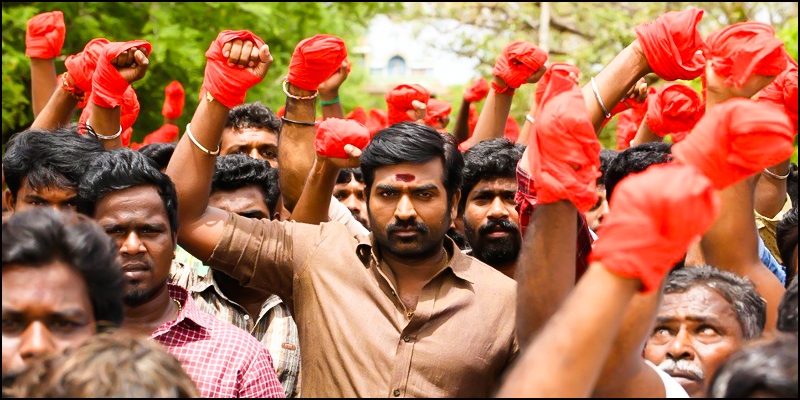 There are many letdowns in the film and the most tiring is the way the film takes the audience for dumbheads and simply throws up one cliched scene after another.  The film has a Sterlite like situation in the script but there is no sincerity in showing any of the genuine problems faced there but using it as another device to glorify the hero.  A couple of twists to the hero's character are something a primary schooler will guess in the first fifteen minutes itself.  The stunt sequences are unimaginative and does not suit Vijay Sethupathi's body language.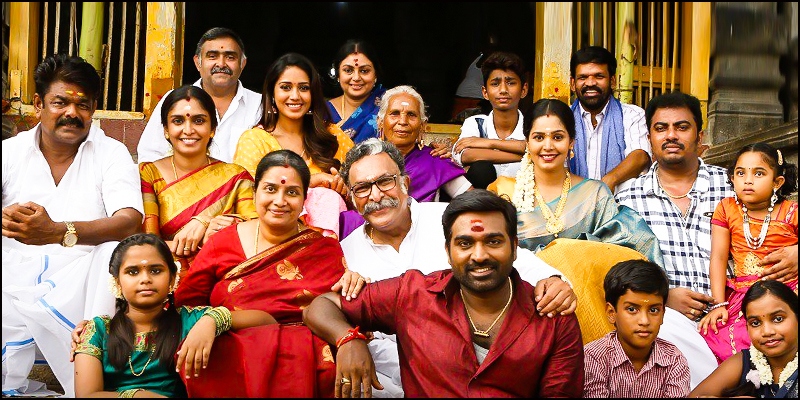 Velraj's impeccable camera work is one of the plusses of 'Sanga Thamizhan' and while Vivek Mervin's songs are lively their background score (or is that someone else's) is migraine-inducingly loud.  Vijay Chander the writer-director has taken the audience for granted has just written scenes on the go throwing in the beaten to death Sterlite issue and farmers plight and hoping that the hero's charisma will see him through.  Vijaya Productions have pumped in whatever they were asked for including a real road to a village and one hopes the legendary production house recoup.
Verdict : Go for this one if you are a hardcore Vijay Sethupathi fan and demand very little for your ticket price and time spent.
 
Rating: 2.25 / 5.0
Showcase your talent to millions!!
Write about topics that interest you - anything from movies to cricket, gadgets to startups.
SUBMIT ARTICLE
More
Tamil Movie Reviews
Kalaga Thalaivan
Miral
Yashoda
Parole
Banaras
Coffee With Kadhal