Salman Khan is forever Prince Charming for us: Vinay Sapru and Radhika Rao
Wednesday, November 23, 2016 • Tamil Comments

Listen to article
--:-- / --:--



Who will forget the colourful sequence of Salman Khan with hearts in his goggles, in 'Dabangg' which went on to become a cult shot.....? Thanks to Vinay Sapru and Radhika Rao who helmed the superstar in the super hit songs of 'Dabangg' "Mast Mast Do Nain" & "Sachi Sachi", followed by 'Jai Ho' and 'Prem Ratan Dhan Payo' (Prem Leela).
After winning hearts with hit pop albums in 90's like "Kata Laga" and "Kaliyon Ka Chaman" director duo Vinay Sapru and Radhika Rao carried forward their success quotient on big screens. The two made a fine filmmaking combo and gave us films like Salman Khan starrer Lucky..No Time For Love`, Sunny Deol and Kangana Ranaut starrer I Love NY` and recently released film Sanam Teri Kasam` which was loved by the audience and critics alike.
IndiaGlitz presents you the talented directors who share their journey so far, of working experience, about their favourite Prince Charming Salman Khan and many more interesting facts...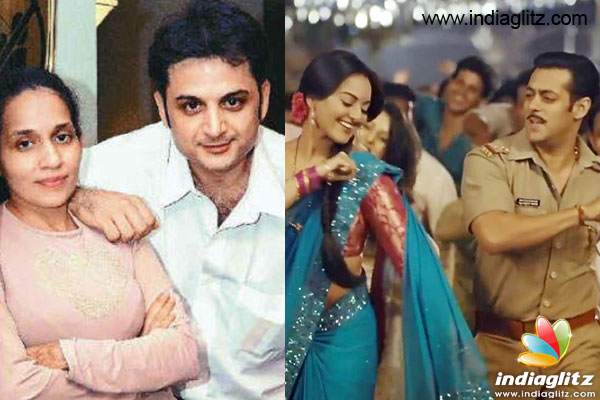 1. How is it working with two big names Sonakshi and Salman?
Vinay: Well, as far as Salman Khan is a concerned... it was.. is and always will be awe inspiring and a great privilege...
Radhika: Salman pushes us to excellence... and we always give our best with him...
Vinay: As far as Sonakshi is concerned we directed her song for her debut film Dabangg so I & Radhika know her since then...
Radhika: Sonakshi is so so disciplined and a directors delight to be working with.. takes our brief and situations 2 notches above with her own contributions to a scene out shot.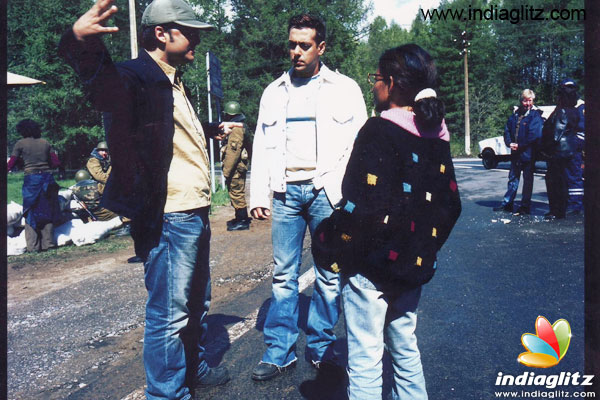 2. You started your career as a movie director with Salman Khan`s 'Lucky-No time for love`, how was your experience?
Vinay: Before Lucky we were directing videos... and Salman had been following our work and later we came to know he always liked our work... which was such an delight while we were directing him in Lucky... gave us immense confidence... the though that he was always an admirer of our work.
Radhika: Working on the first film with him was an enriching experience... he never made us feel that we directing our first film and was always guiding & helping us with a vast and rich experience he had. The association we started from Lucky is still continued in Dabanng, Dabangg 2, Jai Ho... Prem Ratan Dhan Payo... where we directed songs for him...
Vinay: His support has been immense and very inspiring.
3.Which is your favorite Sonakshi or Daisy Shah or Sonam Kapoor?
Vinay: All 3 are good & special... its like you asking the father who is your favorite child.
Radhika: We have directed Sonakshi for her debut film so we have a slight emotional tilt towards her... However, all three are gorgeous and a joy to work with.
4.How is directing music video different from directing a film?
Radhika: For us directing music videos and a film is almost a same except for the length and duration. The music video is a short film of 3 minutes as against 2 hours plus the feature film.
Vinay: Otherwise all the effort of story, visualisation, art, costume, casting etc etc... everything is same..!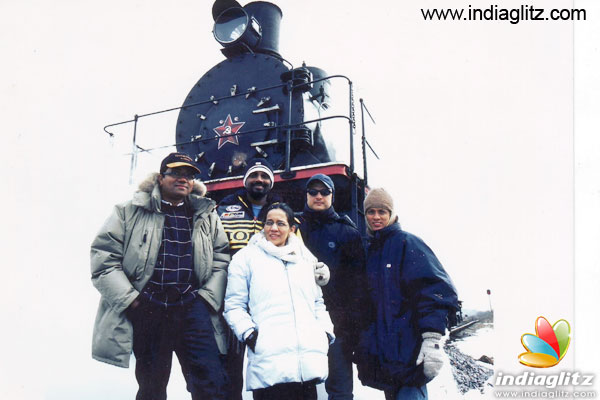 5. Educate us a little on direction especially a video? How does it work?
Vinay: Both music & movies have their own share of challenges and comfort zone. So both cannot be compared. One is a short form movie and other is a long form movie... so everything is same... except maybe the time that takes to make is little more in film as it is a 2 hour narrative.
Radhika: Both brings to life our world of fairytales.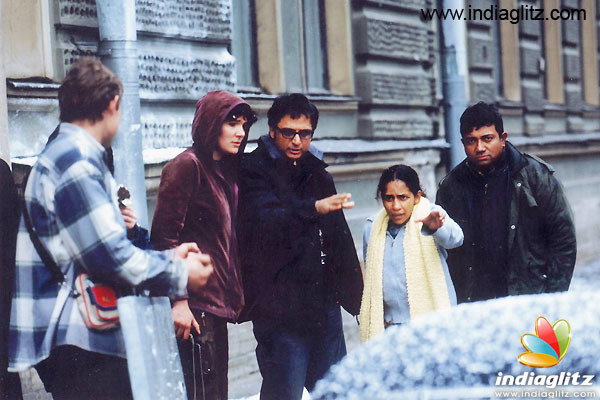 6. Which stars would you like to direct?
Vinay: Well for us Salman Khan had been the forever kinda Prince charming around which we write & design our stories... always when we think of a hero its his face and personality that drives the visual.
Radhika: However in the younger lot Ranbir Kapoor, Ranveer Singh, Alia Bhatt, Shraddha Kapoor... all are very talented and must be a joy to work with.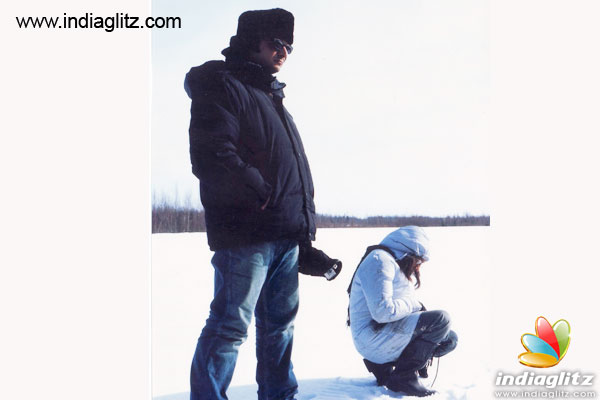 7. Was it difficult to cast a debutant Sneha Ullal opposite Salman Khan?
Vinay: We were looking out for a new girl to cast in Lucky then one day Salman's sister Arpita introduced us to her college class mate from Bandra and Salman also liked her and so Sneha Ullal was on board as Lucky...
Radhika: A very hard working and committed actress she is. She was always ready to walk that extra mile in the rough cold terrains of Saint Petersburg... in Russia.
8. How would you put your journey so far?
Vinay Sapru: It has almost been a dream run since our first song that we directed for Nusrat Fateh Ali Khan... and then Lata Mangeshkar, Asha Bhonlse, Jagjit Singh... you name a singer and musician we have worked with all... a complete honour and pleasure for us... a satisfying and enriching journey... but still lots to do...:-)
Radhika Rao: And icing on the cake was directing Salman Khan for our first film "Lucky... " it was a dream come true... cos he was the first Hero whose "Maine Pyaar Kiya" poster I had put it in my almirah... when I was a teenager... So God has been kind...
Vinay: And now with STK being such a big musical success... recently somebody told us it has gone more than 100 millions views on your tube... so on n all very creatively satisfying journey.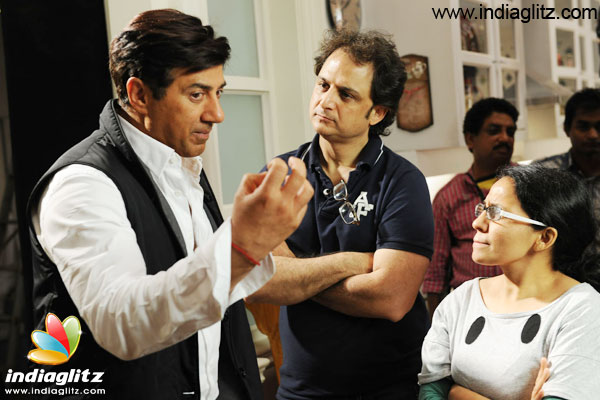 9. A word for upcoming directors?
Keep working hard have faith...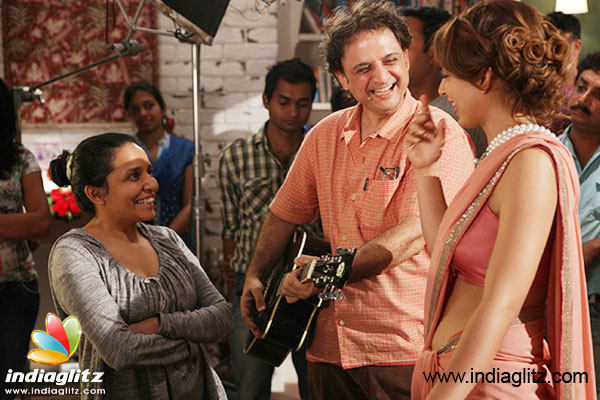 10. Your future projects?
We are planning digital series which is a musical thriller. And we are working on a tele
Follow us on Google News and stay updated with the latest!
Follow
Actress Photos
Pragati Shrivatsav
Pragati Chourasiya
Goldie Nissy
Sree Leela