When Salman Khan had icecream competition with 'Tubelight' kid star!
Wednesday, June 7, 2017 • Hindi Comments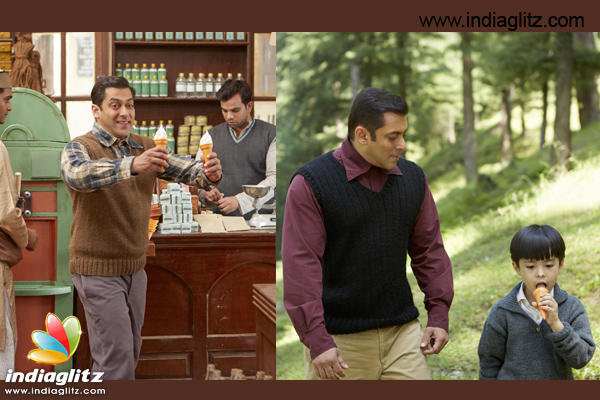 Everyone knows about Salman`s unique connect with kids - be it in real life or on-screen. In 'Tubelight' he shares a unique relationship with child actor Matin Rey Tangu.
While shooting the film, Salman was told that Matin loved ice-cream. While shooting in the peak of summer the heat used to get to everyone, especially Matin. Salman installed several softy machines on the set and there was ice cream everyday. One day matin challenged Salman to an impromptu ice cream eating competition and Salman readily agreed. With the unit cheering them on, the two ended up eating 20 ice creams in total!
Directed by Kabir Khan, 'Tubelight' will release in cinemas worldwide on Eid.