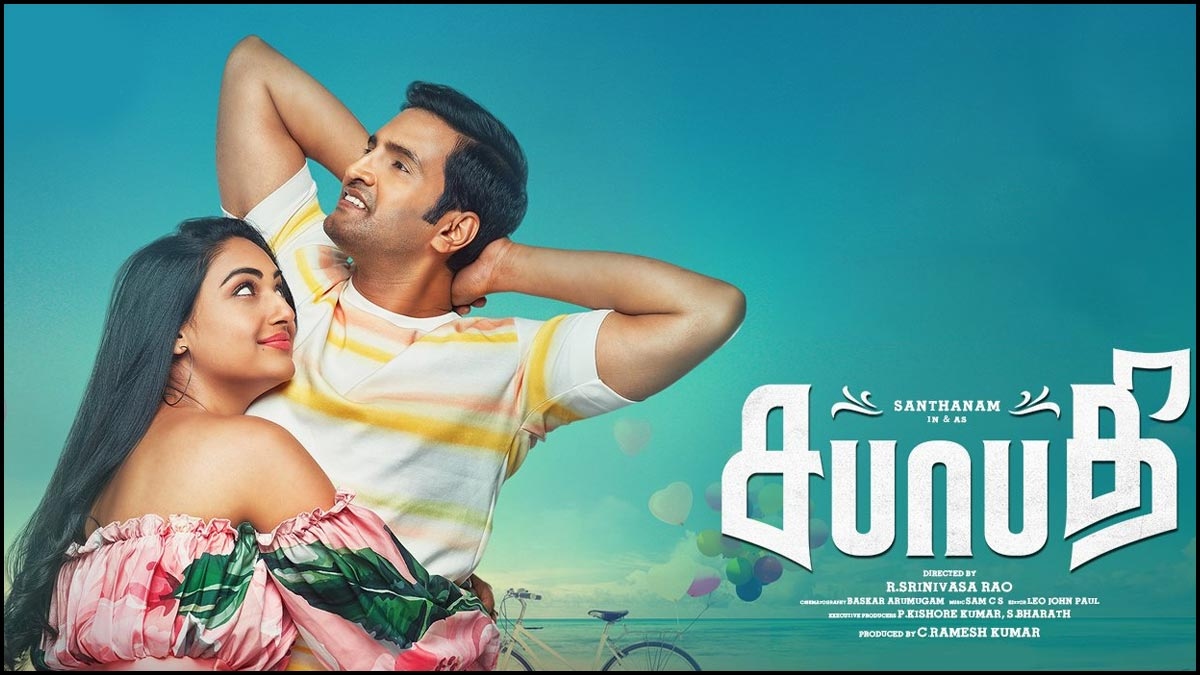 Sabhaapathy - Santhanam shines in this offbeat comedy
Tamil audiences are by now used to Santhanam's films releasing at regular intervals irrespective of the box office results.  To his credit the comedy hero does give his fans something to cheer like a 'Dhilluki Dhudhu 2' or 'A1'.  In his newest release 'Sabhaapathy', Santa plays an everyday guy afflicted with a stuttering disorder.  Whether the film will find its place in the hits or misses list remains to be seen.
Sabhaapathy (Santhanam) is the son of a principled retired teacher (M.S. Bhaskar) who lacks confidence due to his stuttering problem and is demeaned by everyone especially his father.  He is deeply in love with his childhood friend and neighbour Savithri (Preeti Verma) but has difficulty expressing it to her and to make matters worse her mother detests him.  Fate which is a plot device in the screenplay intervenes and a box containing twenty crores gets into the hands of Sabhaapathy.   How that impacts his life and whether he emerged a winner and got his girl or not is what the film all about.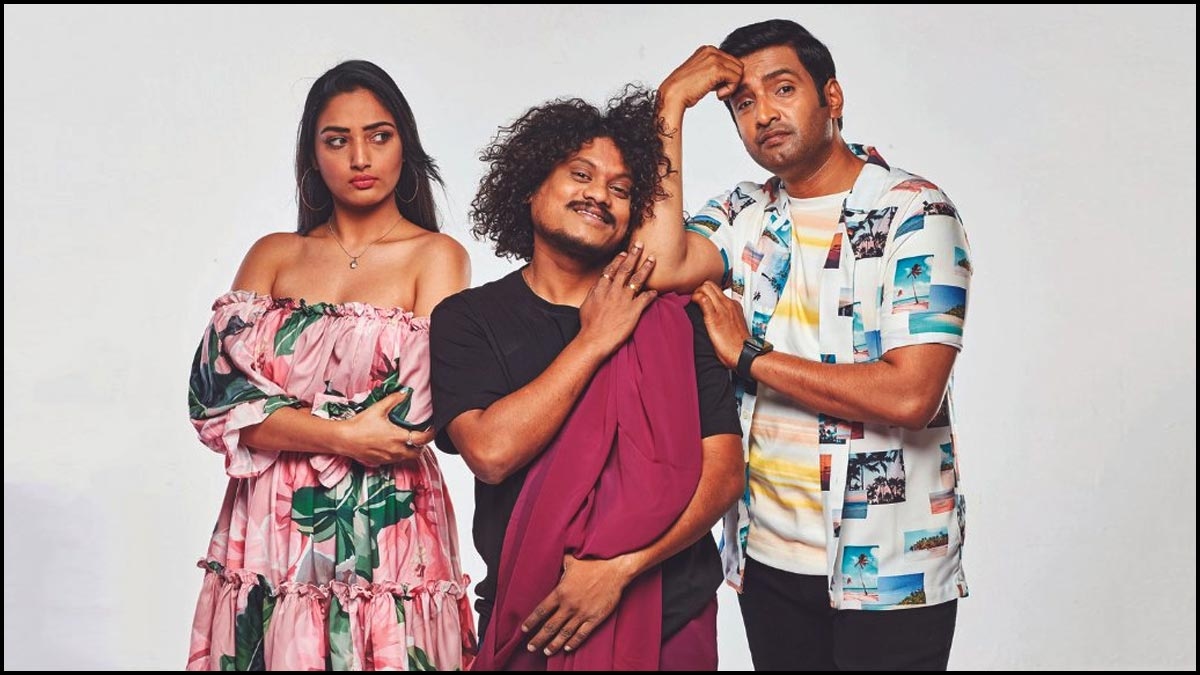 Santhanam in his past few films looked off colour not only in his performances but also in his looks. Here he looks fit and is clearly comfortable with playing the flawed character.  In fact 'Sabhaapathy' is one of the best performances that Santa has turned in some time now.  He is in terrific comedy form in most of the scenes and especially the one in which he is drunk and first messes up his friends and later his father bringing the house down.  In the emotional scenes Santhanam is a revelation pulling off the stammer without any glitch whatsoever.M.S.Bhaskar as the father is a scream and its a delight to watch him transform from a strict disciplinarian to a nervous wreck due to his son's antics.  Preeti Verma is passable as the girl next door as her role is not fleshed out well.
Fans of Pugazh will feel let down by his insignificant role in his first appearance on the big screen.  Swaminathan as the henpecked husband provides the laughter along with Maaran and Mullai in a couple of scenes.  Sayaji Shinde and Vamsi are okayish as the villains while the actress playing Santhanam's sister is noticeable in her role.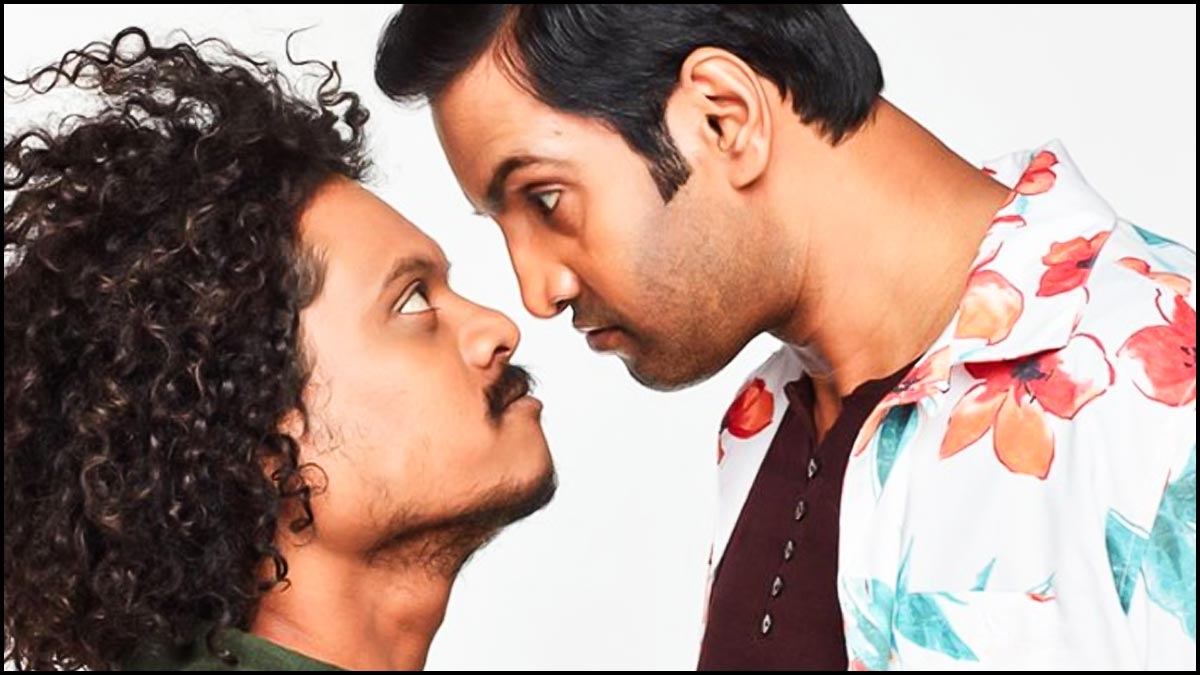 The plus in 'Sabhaapathy' is that the subject is offbeat and the screenplay though inconsistently paced packs a few surprises.  The humor works in most places and so do the emotional scenes and the climax is impactful.
On the downside when Sabhaapathy's driving force is his love for Savi, there should have been more scenes for them to make the audience care.  The scene in which Santhanam replays his drunken night in front of his father and a teacher is shockingly vulgar when he flashes his private part unmindful of the family audience the film is meant for.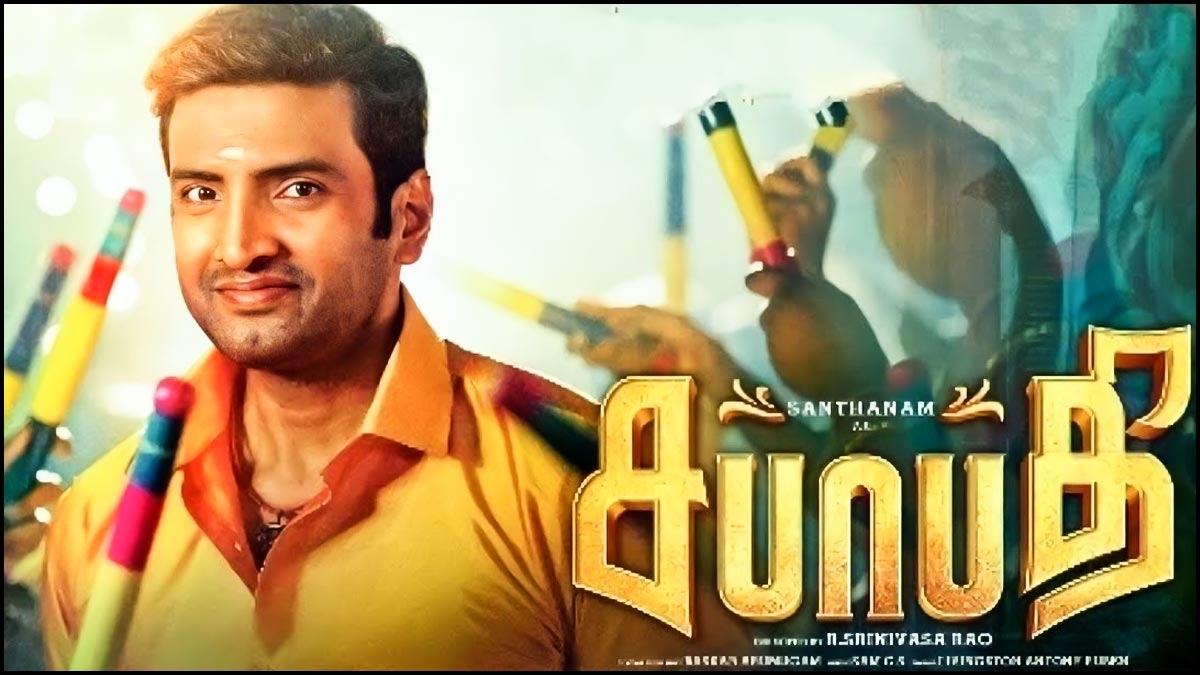 Sam C.S. has tuned in a couple of hummable tunes and his background score as usual is complimentary to the film.  The cinematography, editing and other technical contributions are on par.  Debutante writer-director R. Srinivasa Rao has come up with an offbeat film that has its comedic and emotional moments that hold the film together.  
Verdict : Go for this watchable comedy in which Santhanam shines
 
Rating: 2.75 / 5.0
Showcase your talent to millions!!
Write about topics that interest you - anything from movies to cricket, gadgets to startups.
SUBMIT ARTICLE
More
Kannada Movie Reviews
Vanilla
Hottegagi Genu Battegagi
Seizer
Tagaru
Googal
Raja Simha