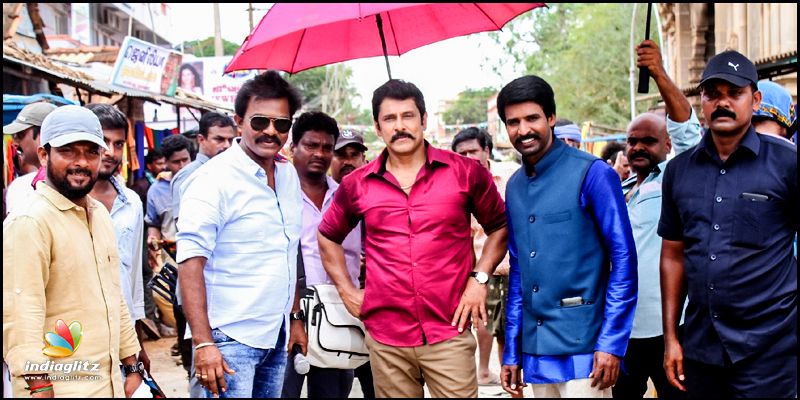 Saamy Square - Speedy journeys to Nowhere
Sequels are the order of the day now in Tamil cinema and the Vikram-Hari combo have come out with theirs fifteen years after their blockbuster hit 'Saamy Square'.  Can the unorthodox, no nonsense cop Aarusaamy still hold his sway among the modern audiences remains to be seen.
The film opens with flashes of 'Saamy' to refresh the  audience on that story line.  The sequel begins with our Aarusaamy (Vikram) taking on a honor killing mob and gives them a taste of his lathi and an earful of advice on how to respect women.   At home his wife Bhuvana (Aishwarya Rajesh in place of Trisha) conveys that she is an IAS aspirant and the doting Saamy gives her a thumbs up and breaks into the "Milagai podi song".  In Sri Lanka Perumal Pichai's sons Ravana Pichai (Bobby Simha) wanting to know the whereabouts of his missing dad and lands in Tirunelveli and finding the truth unleashes his vengeance on Saamy and starts ruling the city like his father. Cut to Delhi 28 years later you get to know Ramaswamy (Vikram again) an IAS aspirant working as Front Office for a Central Minister (Prabhu).   The minister's daughter Divya (Keerthy Suresh) falls in love with him though he rejects her.  Whenever any policeman or parts of his uniform come in contact with Ramaswamy he becomes possessed by an unknown force so much so that after his training he chooses IPS instead of IAS.  He gets posted in Nellai and needless to add that he brings down the criminal empire of Ravana Pichai.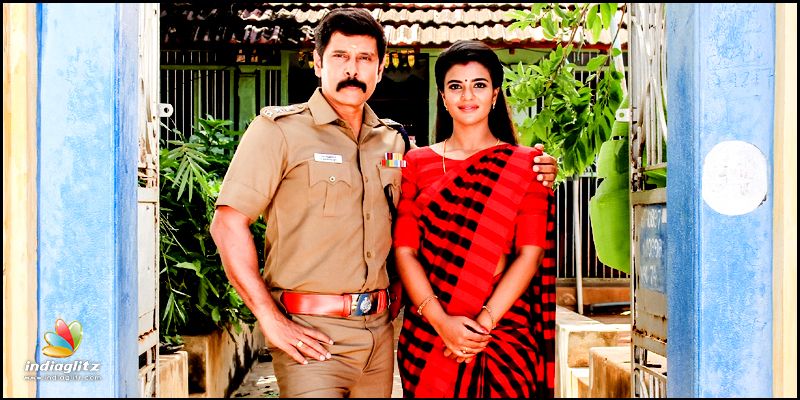 Vikram even after fifteen years still looks not a day older than his self and his acting too has not lost any of its sheen.  Its amazing how this senior pro can do both roles of substance and an out and out mass commercial role with the same amount of intensity.  Keerthy Suresh gets to play a near dumbo character and is her vibrant self only in the song sequences.   Aishwarya Rajesh appears as Bhuvana whose character exists just to justify the now famous dialogue "Naan thaai vayithula porakula..pei vayithula porandhavan.   It's clear now why Trisha rejected this inconsequential appearance.  Bobby Simha is back with a bang and he is no less in his villainy as the son to the iconic character Perumal Pichai played by Kota Srinivasa Rao in the original.  His style of killing quickly with a switch blade is chilling.  Soori's characterization and his antics are so pedestrian that even the most undemanding audiences will get irritated every time he appears which unfortunately  is too often.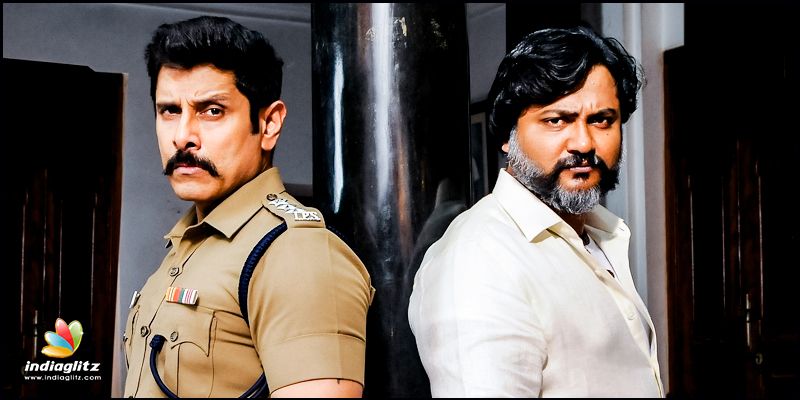 The strength of Hari is dishing out masala flicks moving at a racy pace and 'Saamy Square' is no different.  The mass scenes and a few punches hit the mark. 
On the downside the film is built on a wafer thin line and collapses under it's own weight of too many things happening all at once with no purpose.  
Everyone from Keerthy Suresh to Vikram to Prabhu to Bobby Simha keep traveling in cars,Jeep's and flights somewhere or the other but the story is stuck in one place and refuses to budge an inch. Post interval its a mindnumbing assault of moving images that leaves you in a dizzy.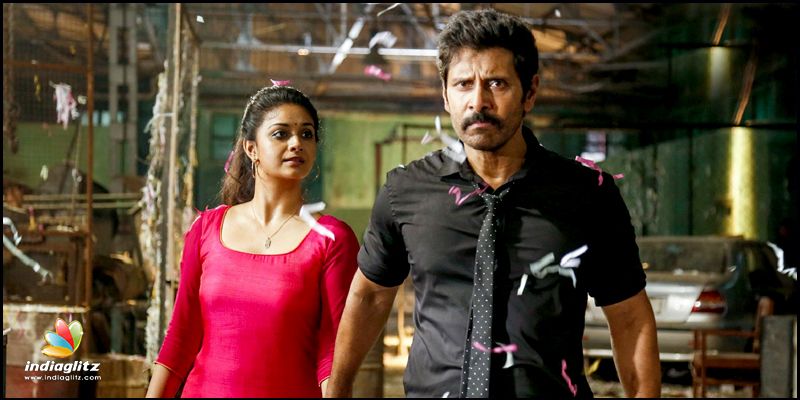 Devi Sri Prasad's songs though a recycle of his old tunes are foot tapping and colorfully picturised in the film especially "Adhi Roobaney". His theme music for Vikram is explosive and the crowd erupts in delight when it is played alternating with Harris Jayaraj's in the original. Venkatesh Anguraj's camera keeps moving non stop causing an eyesore.   Its V.T. Vijayan who cuts Hari's films in fast forward mode but here to an undesirable result. Director Hari seems to have completely ignored the fact that a story is needed to drive the screenplay and scenes have to be fresh to engage an audience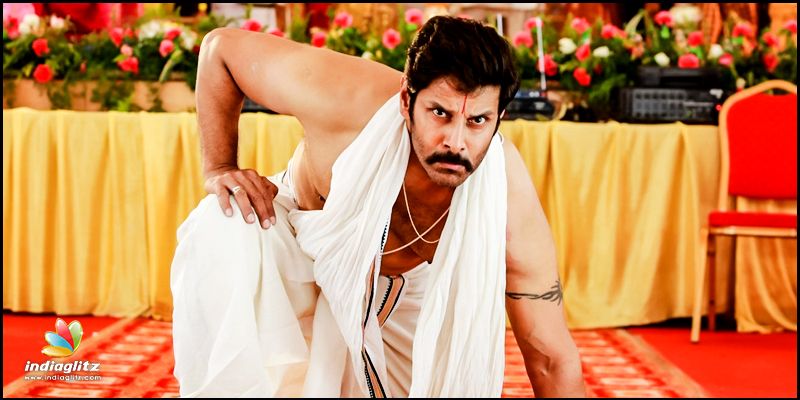 Verdict : Go for this ride if you are a fan of Vikram and are immune to Deja Vu
Rating: 2 / 5.0
Showcase your talent to millions!!
Write about topics that interest you - anything from movies to cricket, gadgets to startups.
SUBMIT ARTICLE
More
Tamil Movie Reviews
Mark Antony
Jawan
Kushi
Adiyae
King of Kotha
Jailer