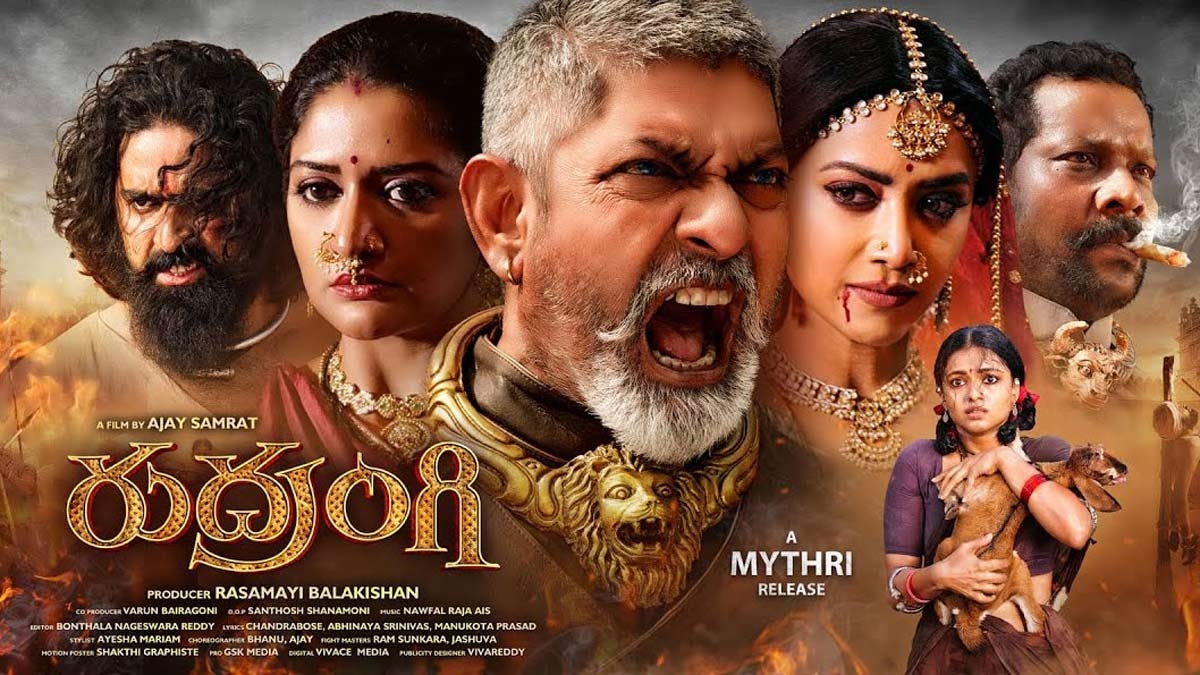 Jagapathi Babu is headlining a film titled Rudrangi. The film is being promoted on a strong note over the last few days. Directed by Ajay Samrat, the film has been released today. Read our review here
Story:
Rudrangi' is set in the early decades of Indian Independence in a village named Rudrangi in Telangana. The plot revolves around the childhood lovers, Mallesh (Ashish Gandhi) and Rudrangi (Ganavi Laxman), who find themselves entangled in a tripartite rivalry involving the lecherous feudal lord Bhim Rao Deshmukh (Jagapathi Babu) and his dissatisfied second wife, Jwala Bhai (Mamta Mohandas).
Analysis:
'Rudrangi' manages to offer some surprises and engaging moments in the first half. The drama surrounding Mallesh and Jwala Bhai, the interval block, and the exploration of social backwardness and caste hierarchy add depth to the narrative. The film draws inspiration from 'Osey Ramulamma', but the second half falls short of delivering emotional catharsis and becomes predictable.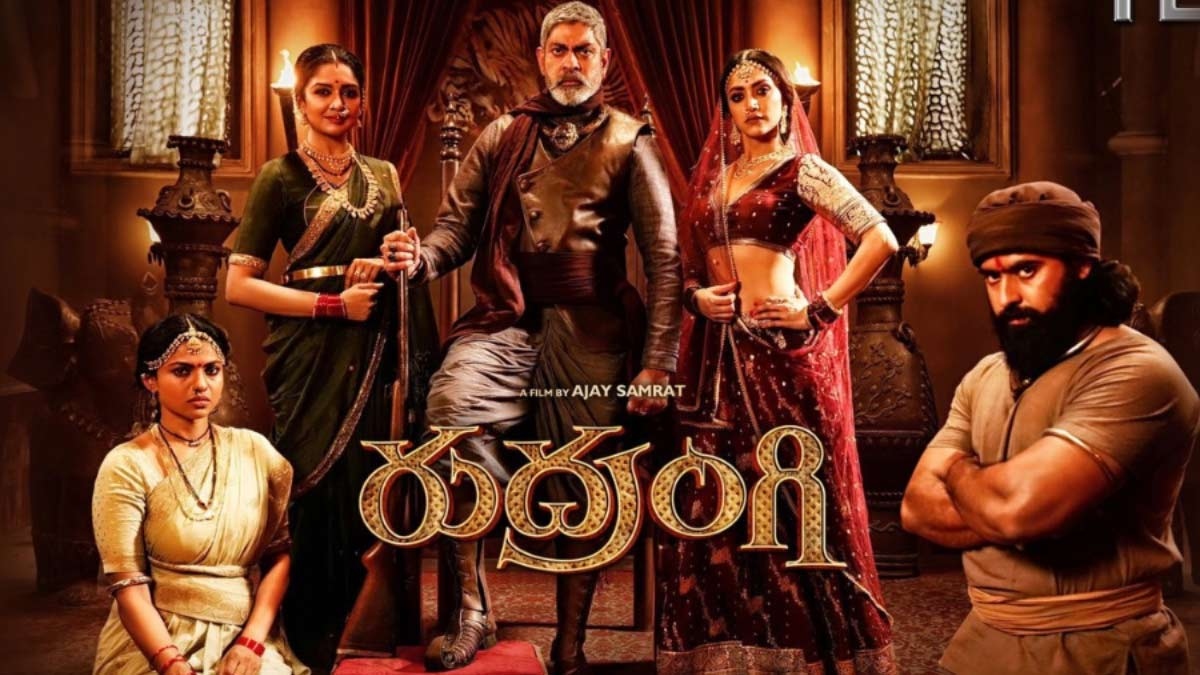 Jagapathi Babu delivers a solid performance, gradually growing into his character and portraying the required menacing and disgusting traits. Mamta Mohandas surprises with her powerful portrayal of an arrogant Dorasani, effortlessly embodying various emotions. However, Ashish Gandhi's performance falls short, while Vimala Raman, Kalakeya Prabhakar, and Ganavi Laxman fail to create a significant impact.
The film's technical aspects, such as Ais Nawfal Raja's background music and Santosh Shanamoni's cinematography, have their moments but lack consistency. The action sequences by Ram Sunkara and Jashuva could have been better executed to enhance the impact of the rebellion in the second half. The production design of the film is quite good as the VFX used and the set work is appreciable.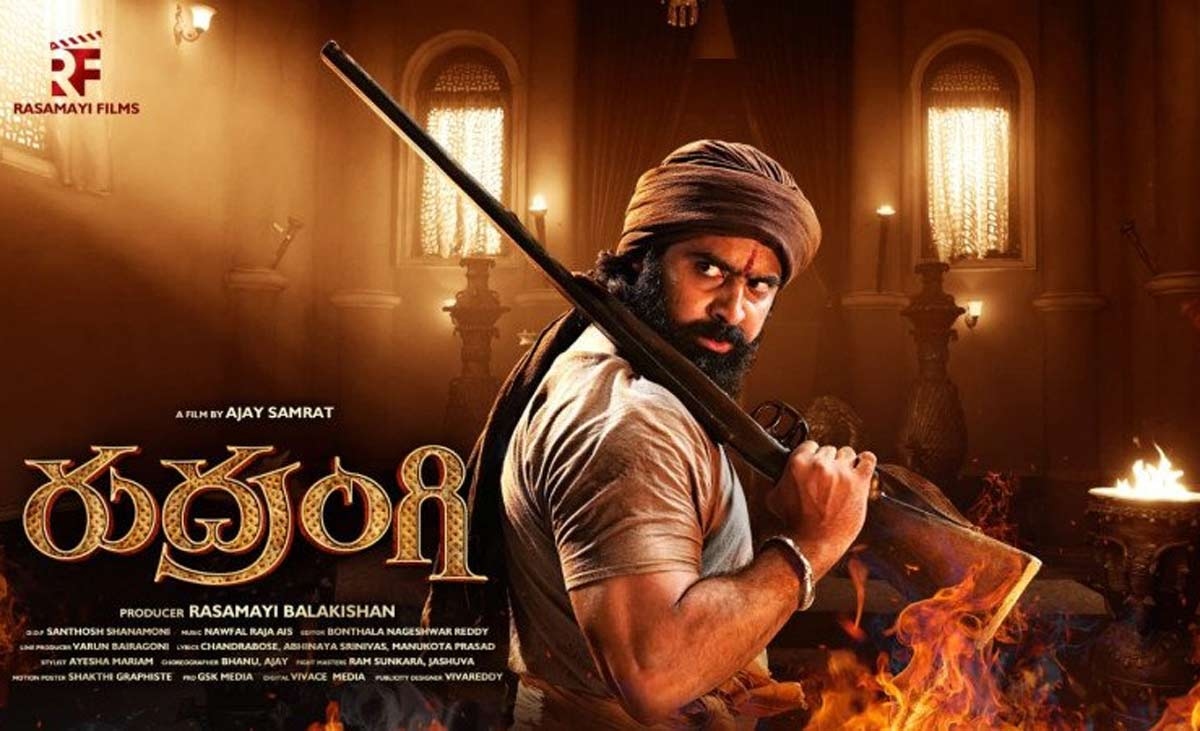 The hard work of the art department is seen in every frame. The dialogues that depict the ancient Telangana culture are showcased quite well. One more major drawback of the film is the dull action. The fight sequences showcased do not create much impact and lack depth. But the drama holds your attention for the most part and it is the best thing in the film.
Verdict:
Overall, 'Rudrangi' is a film that exhibits potential in its first half but fails to maintain its momentum in the latter part. Despite its influences and engaging elements, the lack of emotional depth and subpar action sequences prevent it from reaching its full potential. But still, the film can be given a shot for the sincerity in its making and execution.
Rating: 2.75 / 5.0
Showcase your talent to millions!!
Write about topics that interest you - anything from movies to cricket, gadgets to startups.
SUBMIT ARTICLE
More
Telugu Movie Reviews
Kadak Singh
Hi Nanna
Calling Sahasra
Atharva
Animal
Kota Bommali P.S