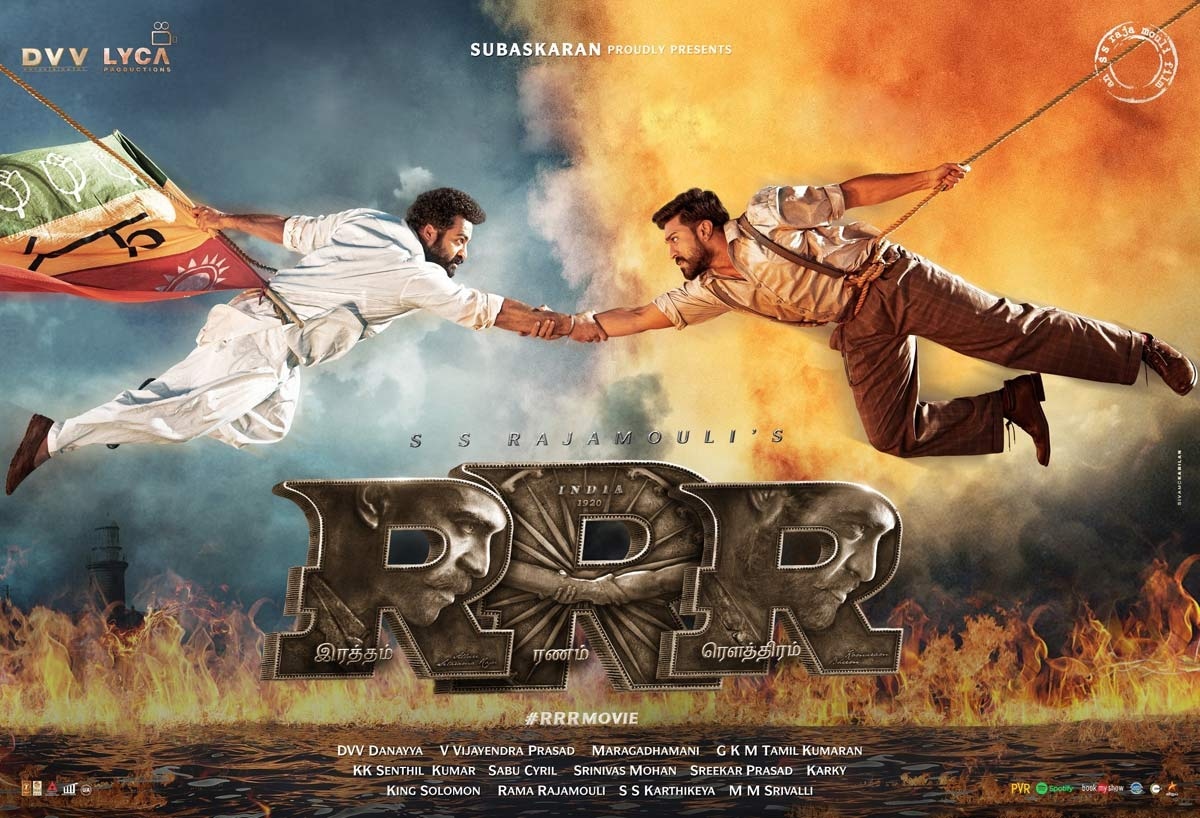 'RRR' is the latest box-office release in multiple languages. In this section, we are going to review the epic action drama.
Story:
The period is 1920. A tribal girl is snatched away from her mother by Britishers, who employ her as a slave. It falls upon the tribals' protector Komaram Bheem (Jr NTR) to rescue the child and restore her to her mother. The site of action shifts to a location near Delhi. In a counter operation, the British enlist Alluri Sitarama Raju (Ram Charan), a gutsy cop, to prevent Bheem from wreaking havoc. They don't foresee the consequences of this strategic blunder. What follows is a calamity the British won't be able to survive.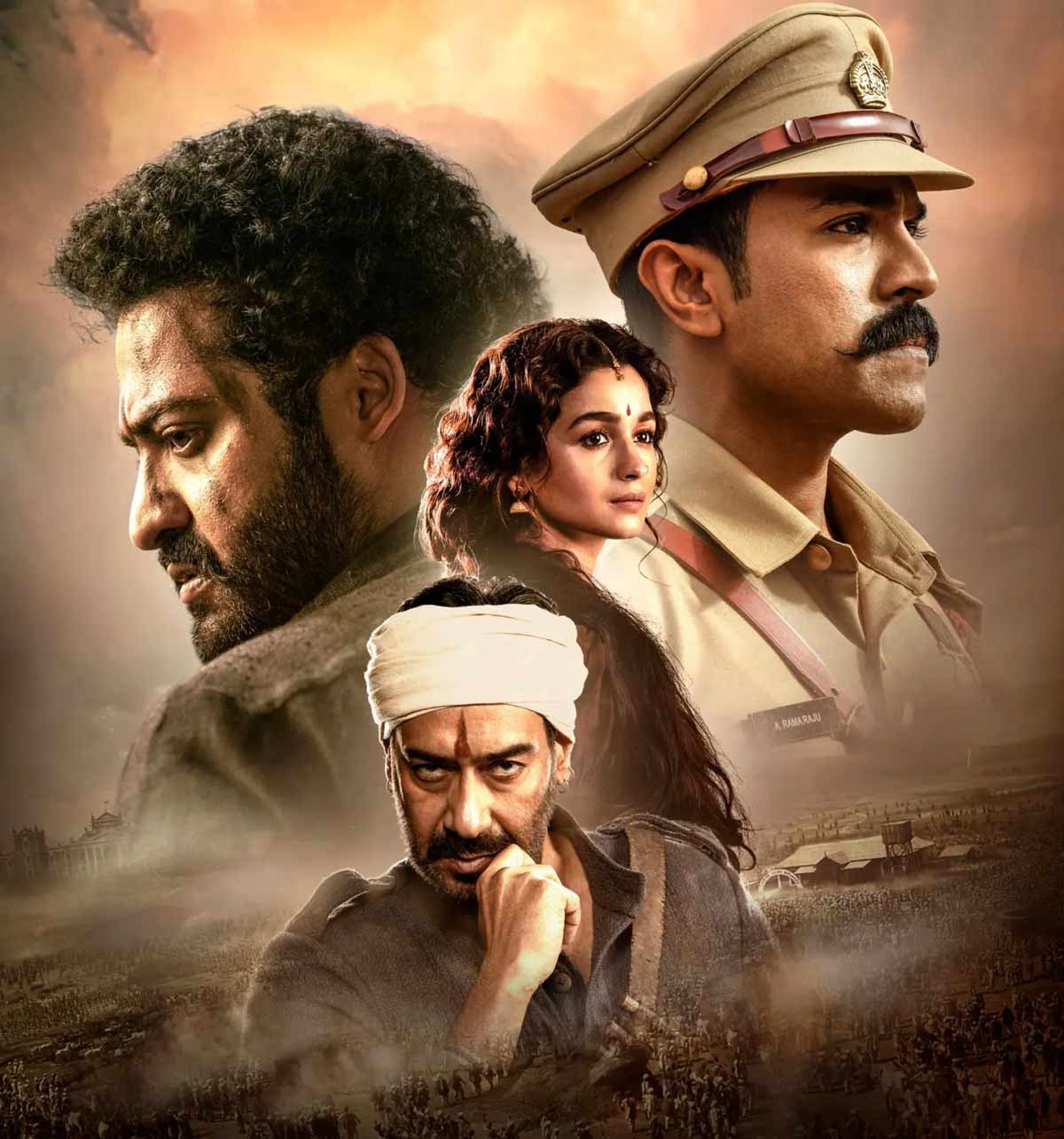 Analysis:
Had 'RRR' been made conventionally, we would have seen the friendship episodes come first. And then Alluri's secret agenda would have been revealed in an attempt to dish out a 'twist'. But SS Rajamouli's screenplay is linear. That's what makes 'RRR' a gimmick-free outing. Story-writer Vijayendra Prasad and screenplay-writer Rajamouli enrich the characterizations with their Midas Touch.
The first act is spliced up delectably before the title logo screen appears 30 minutes into the movie. Alluri aka 'The Fire' is steady, balanced and holds within him so much angst. Komaram Bheem aka Akthar aka 'The Water' is pure-hearted, shows hurt easily, and trusts Alluri like a kid. The characterizations are exceptional. The audience knows about them more than they know about each other. That's what makes 'RRR' clutter-free as well.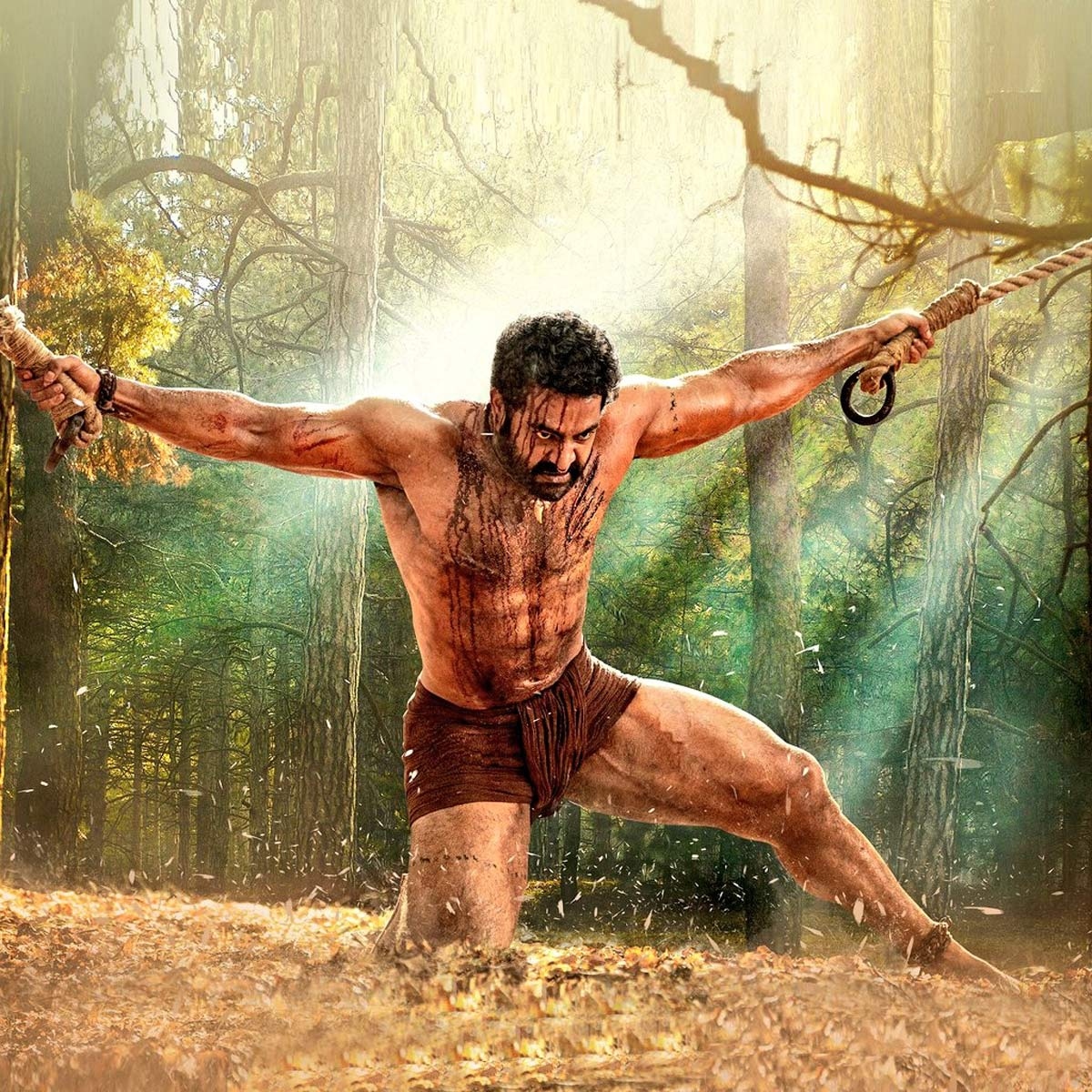 Jr NTR's terrific performance is a crowning glory as much as Charan's phenomenal acting. The former shows fear in his eyes, warmth through his voice, love in his language, and passion in his demeanour with utter ease. The latter, living up to his moniker of Mega Power Star, powers up whole scenes. From hidden identities to overt dangers, from mild comedy to a dynamic friendship, 'RRR' has got a rich texture.
The introduction scenes of Bheem and Alluri tell their own story. Both of them have to evade mortal danger. Which means that Bheem and Alluri are set to face a series of challenges throughout the film. At one point, their dangers tire us out. This shouldn't have happened, but then it's a Rajamouli film where the spectacle overshadows everything.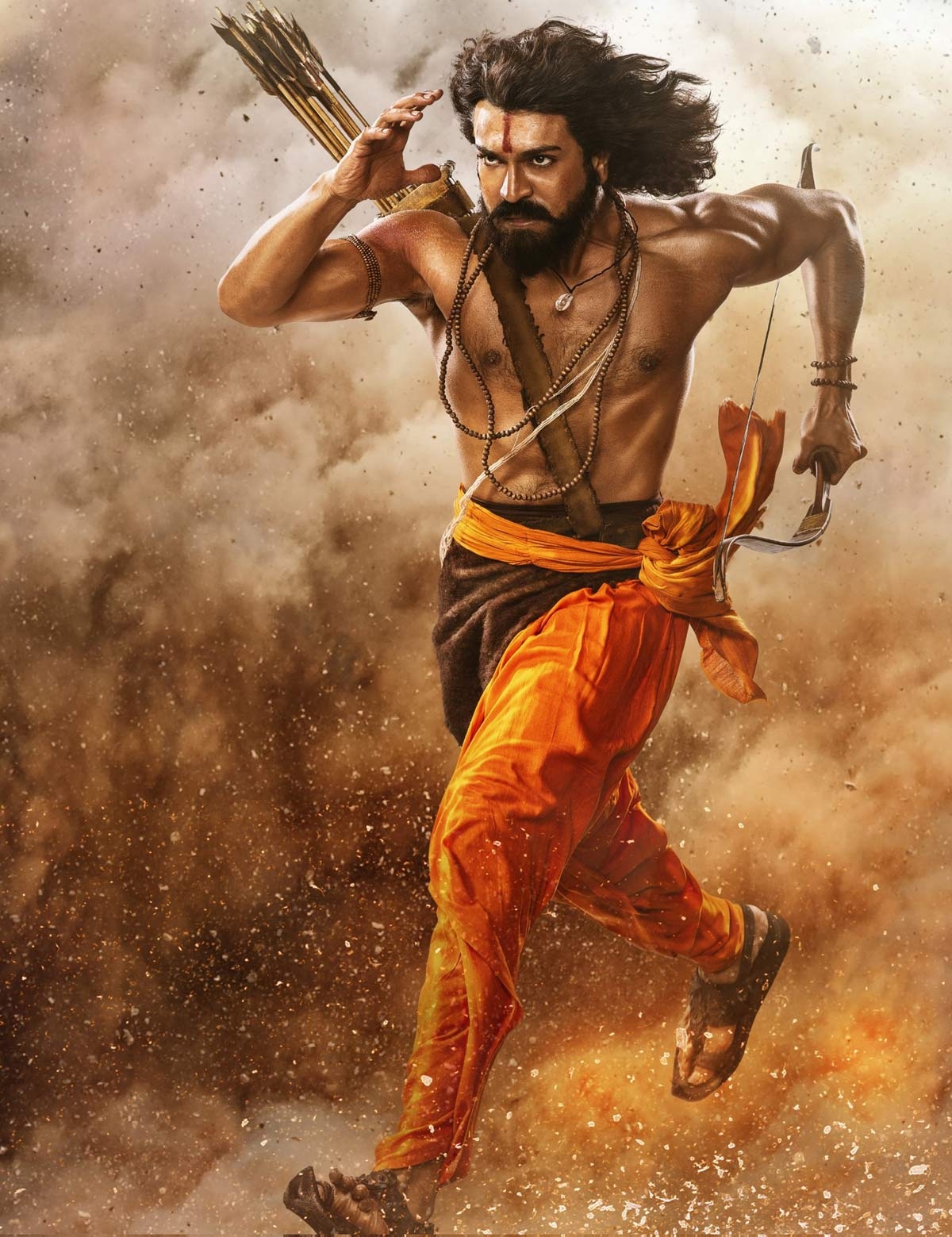 Alia Bhatt's Sita is underwritten. She gets one good episode and that's all. The night-effect scenes are well-shot, thanks to cinematographer KK Senthil Kumar. MM Keeravani's BGM in the scene where Alluri's makeover is shown in the jail is imaginative.
The interval block, where the two lead actors and a host of animals are involved, is one of the hardest action blocks ever. Editor A Sreekar Prasad and the action department must have gone through a tough time to make them eye-pleasing. The climax is another highlight.
The second half is partly weakened by the excruciatingly dull backstory. It feels forced to write it that long. Was it done to accommodate Ajay Devgn, a Bollywood star?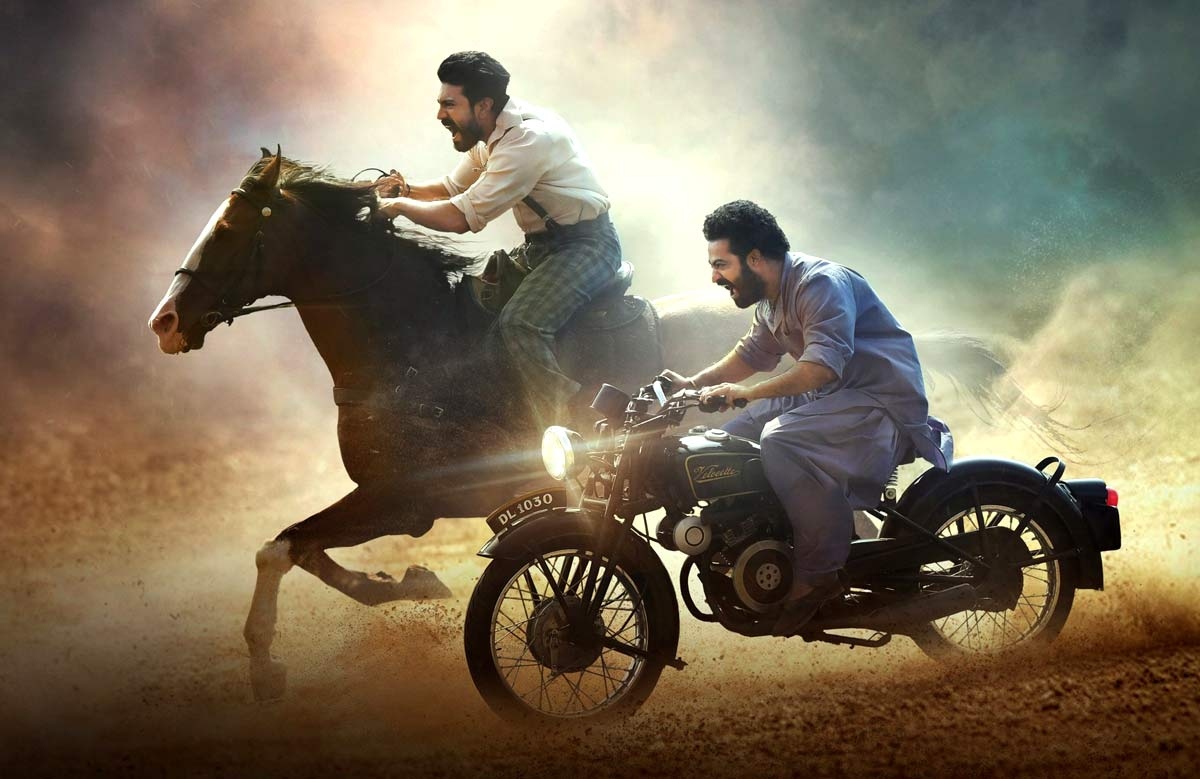 'RRR' relies on too many low-hanging fruits. Olivia Morris' Jennifer easily falling in love with Bheem is not only cliched but also lazy and convenient. It reminds us of a template made sexy by 'Lagaan'. The British characters are predictably one-note, reminding us of the lackluster 'Sye Raa Narasimha Reddy' at times. Sometimes, the pacing issues are aggravated by the subpar dialogue-writing. Sai Madhav Burra's lines serve the purpose but they lack mind-blowing surges.
The flashback involving Baba (Ajay Devgn) and others is ridden with familiar ideas. Its length should well be cut short (as it is, the film is already 3 hours long). The purely functional dialogues don't elevate the scenes, but good care is taken by the songs. 'Naatu Naatu' is one for the ages. 'Komaram Bheemudo' is ended with a convenient trope but Tarak's stirring performance, Charan's amazing acting stamina make it memorable.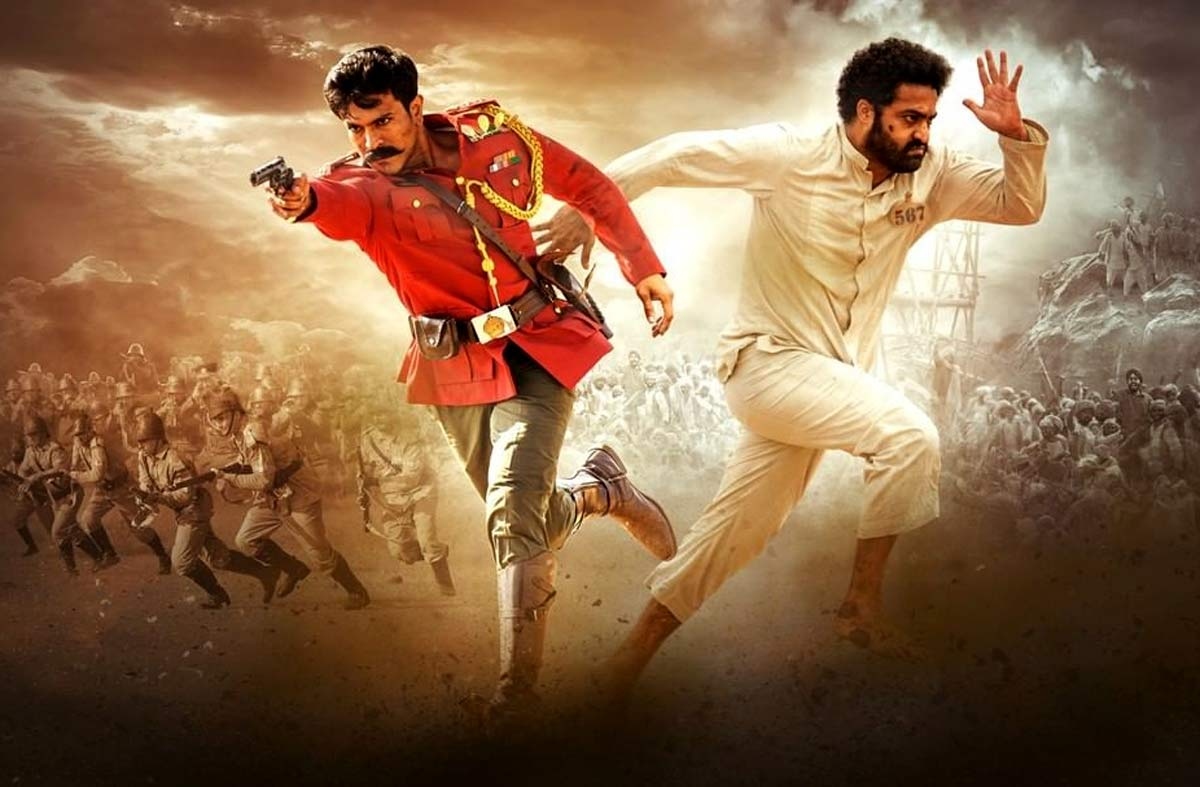 While Bollywood audiences will likely be disappointed with how Alia Bhatt and Devgn have been squandered away, 'RRR' is an equal opportunity offender. Samuthirakani is monotonous, Makrand Deshpande is unrecognizable. Rajamouli has been pretty average at extracting reaction shots from junior artists. This flaw was there in the 'Baahubali' movies as well.
Everything said, 'RRR' works at the macro level and works spectacularly at times. The action scenes have been mounted not like 'item' songs. They are there to take the story forward, to convey emotions. And with the visuals being extraordinary, what more do we want?
Verdict:
'RRR' is more of a friendship/collaboration story rather than a freedom struggle movie. Its plot turns are fairly engaging. The action sequences, the majestic performances by the lead actors, the interval bang, and climax are its stand-out features.
Rating: 3.25 / 5.0
Showcase your talent to millions!!
Write about topics that interest you - anything from movies to cricket, gadgets to startups.
SUBMIT ARTICLE
More
தமிழ் Movie Reviews
Chithha
Iraivan
Chandramukhi 2
Mark Antony
Jawan
Kushi