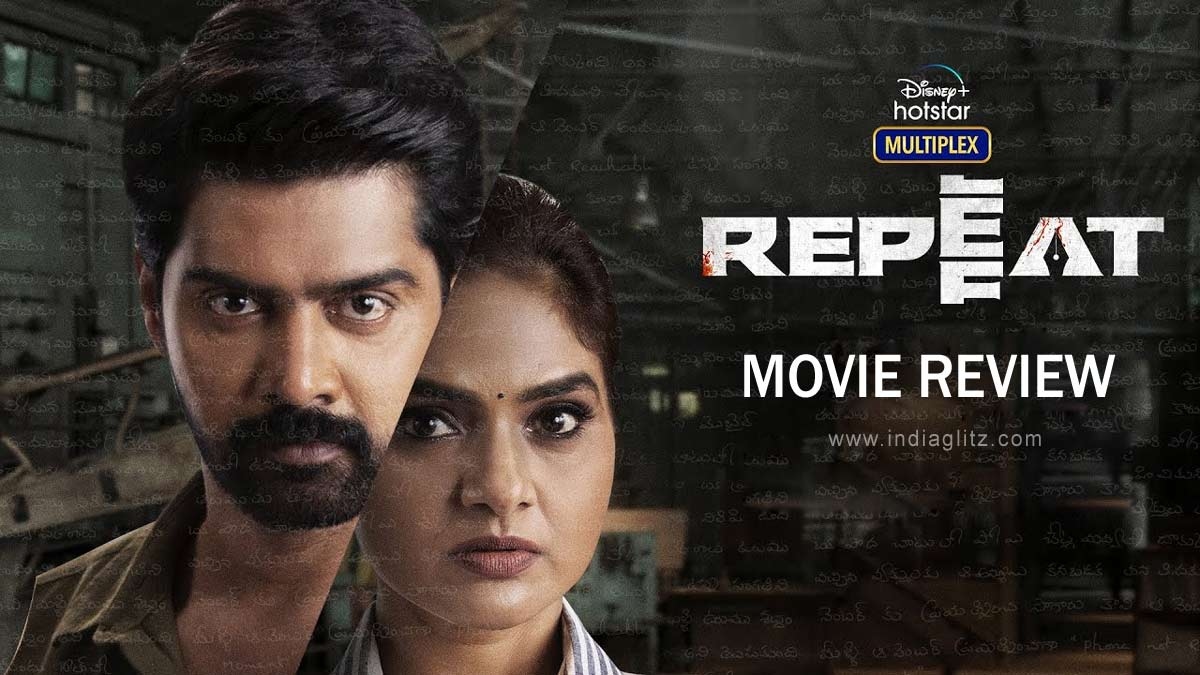 'Repeat', a crime thriller, is currently streaming on Disney Plus Hotstar. In this section, we are going to review the latest Telugu-language OTT release.
Story:
A middle-aged writer (Achyuth Kumar, who was seen in the recent blockbuster 'Kantara' as the feudal lord) complains to the police that the fictional characters from his novel have come alive to threaten him. The police think that he is a drunkard who is talking gibberish. But when the daughter of the DGP (Madhubala) gets kidnapped in the same way the writer predicted, they suspect foul play.
In comes an undercover cop named Vikram Kumar (Naveen Chandra), who has to solve the mystery of the kidnap while making the novelist spill the beans. Can he do it?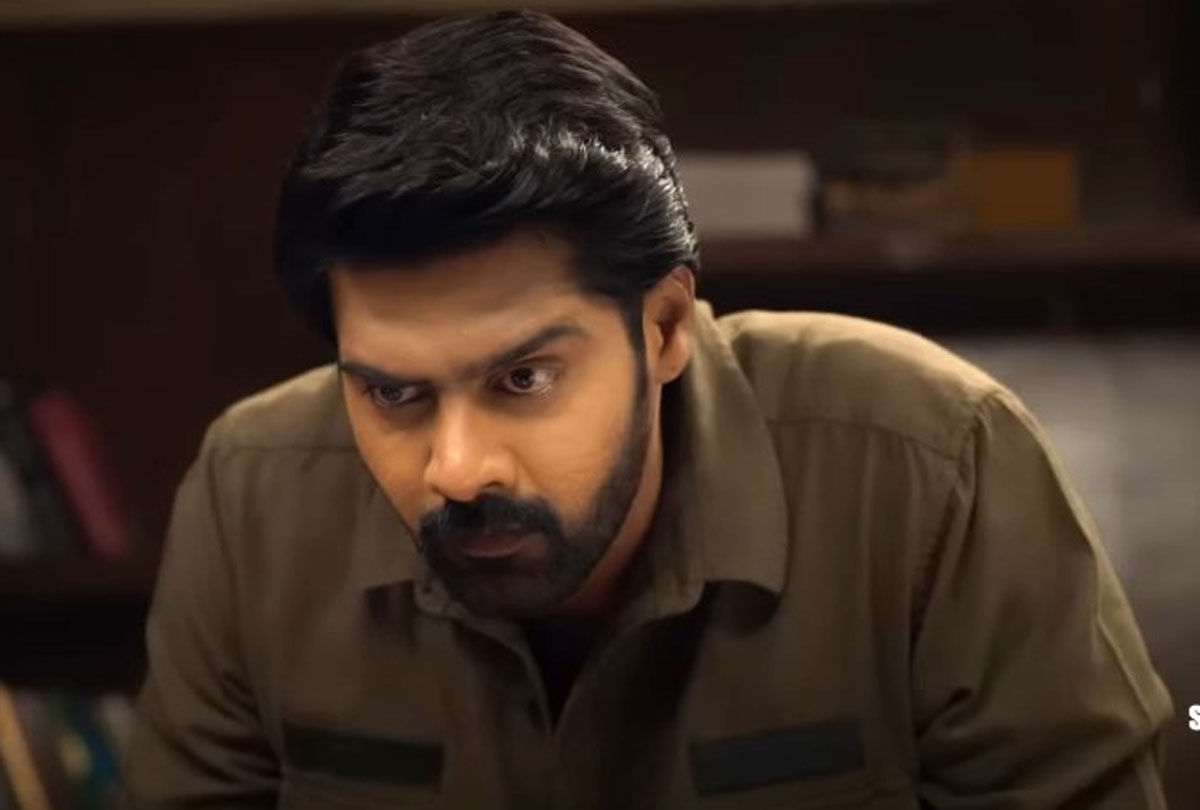 Analysis:
'Repeat' is a hybrid movie - in the sense, it is a mishmash of a Tamil movie dubbed into Telugu and a straight movie featuring a Telugu cast. For the most part, 'Repeat' is a dubbed version of the Tamil-language crime thriller 'Deja Vu' (streaming on Amazon Prime Video). The Naveen Chandra portions were shot separately in Telugu and the hybrid beast has been released on Hotstar.
There are illogical crime thrillers. Then there are atrocious ones like 'Repeat'. You have a novelist in front of you, predicting even vehicle numbers with absolute precision, and yet you don't check him thoroughly. What questions are the police officers putting to the novelist? We never get to know. The interrogation scenes are vague and short-lived. Do they believe that he is clairvoyant? If yes, why don't they press into service some criminal psychologist or some other specialist? If no, what are they doing in the police department? They are fit to watch stupid crime thrillers on OTT.
Their interrogation is amateurish. They don't question the novelist's randomness. There is no attempt to understand the conundrum. The cops are either callous or stock types like the angry young Vikram.
The second half unravels the mystery. And the one thing that comes to your mind when it happens is this: "How do these people know they can pull off something so perfectly and with surgical precision?" As Mahesh Babu's Rishi says in 'Maharshi', "No questions asked, no answers given." It's good that the scriptwriters don't ask themselves questions. If they do it, they will never muster the courage to take the audience for a ride.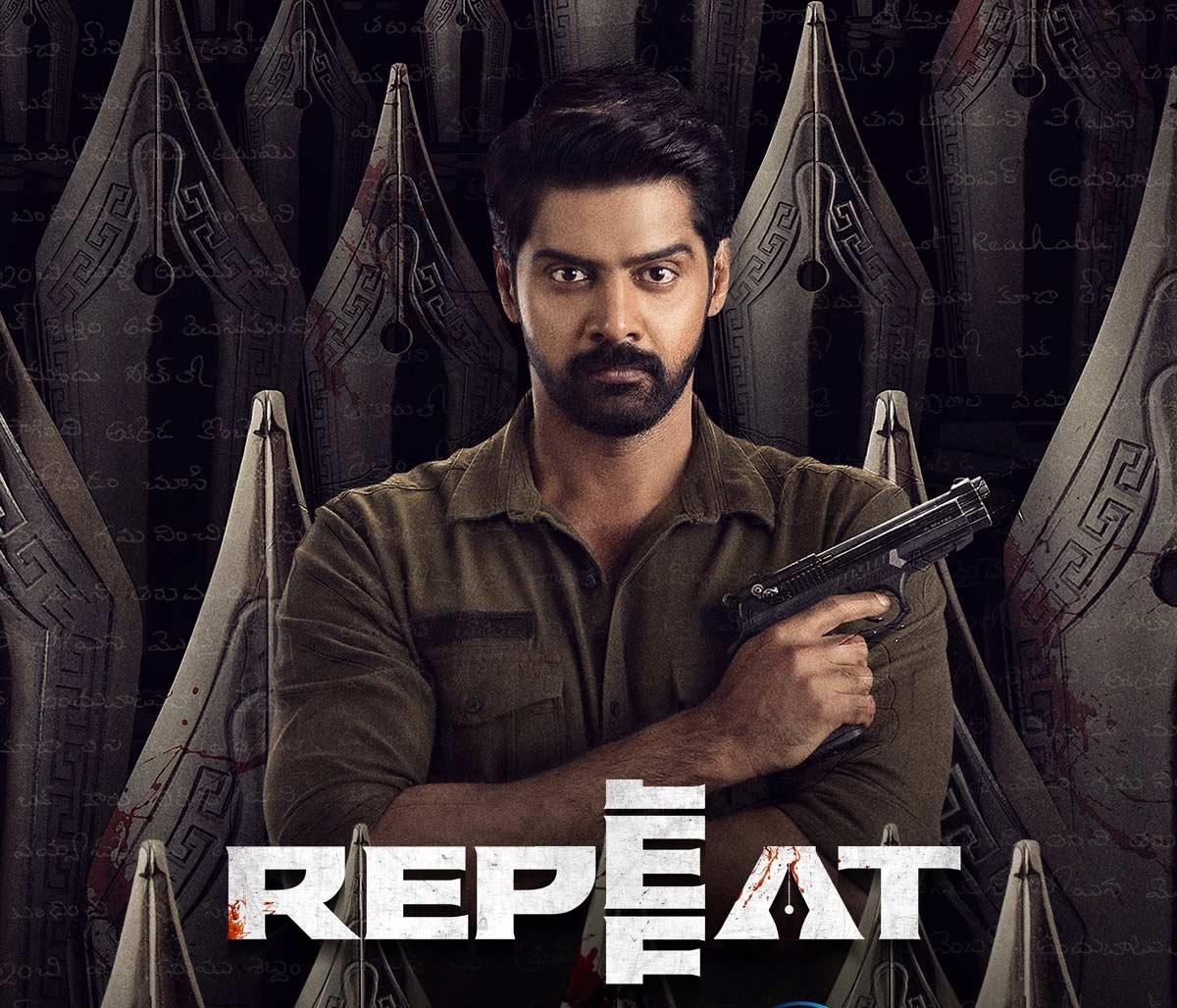 The performances are terrible, to put it mildly. It's as if Naveen Chandra is doing films like 'Theggede Le' and 'Repeat' because he has got time on his hand. Even in the tensest and the most unspeakable situations, he is neatly combed and perfectly clothed. As for Madhubala, the star actress of the 1990s, she never emotes like a mother whose daughter is in danger. Two of the most important performances are absolutely incorrigible.
Verdict:
It would be so much better not to make hybrid movies. 'Repeat' suffers from asinine suspense and an outlandish plot.
Rating: 2 / 5.0
Showcase your talent to millions!!
Write about topics that interest you - anything from movies to cricket, gadgets to startups.
SUBMIT ARTICLE
More
Telugu Movie Reviews
Peddha Kapu 1
Skanda
Chandramukhi 2
Sapta Sagaralu Dhaati
Changure Bangaru Raja
Mark Antony