A Mani Sharma Musical
Wednesday, December 30, 2020 • Telugu Comments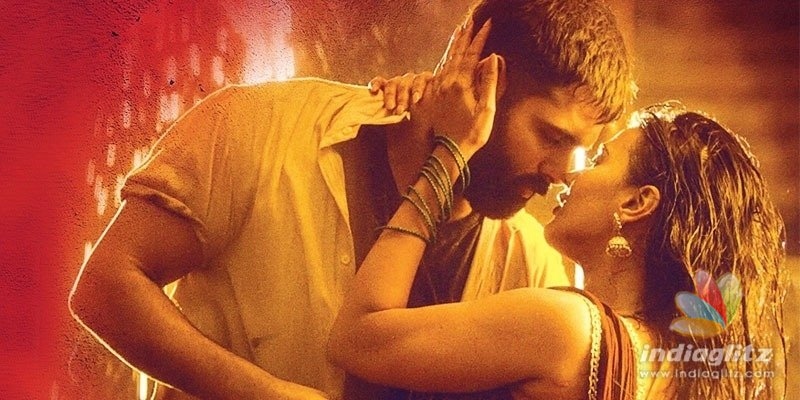 The first single from 'RED' is out, on Lahari Music.  Here we present its review.  The other songs will be reviewed as and when they are out.
Nuvve Nuvve
Singers: Ramya Behara, Anurag Kulkarni
Lyricist: Sirivennela Sitarama Sastry
The lyrics are laced with meaning even though the wordings do sound a bit too familiar.  Ramya Behara's voice is too mild to a fault.  Perhaps, it's also dated but that's how Mani Sharma chooses to do it sometimes.  Anurag Kulkarni's voice builds on the image of 'Ramuloo Ramulaa' from 'Ala Vaikunthapurramuloo'.  Shot in picturesque locations, the duet is fairly impressive.
Kaun Acha Kaun Lucha
Singer: Anurag Kulkarni
Lyricist: Kalyan Chakravarthy
The song is peppy, with Mani Sharma's beats getting electrifying at regular intervals. When it is time to slow down, Anurag Kulkarni tones down and makes the listener sink into Kalyan Chakravarthy's character-oriented lyrics. The lines reflect the greyish nature of the protagonist.
Dinchak
Singers: Saketh and Keerthana Sharma 
Lyrics: Kasarla Shyam
The lyrics are in admiration of the larger-than-life qualities of the male protagonist of the song. Some stock usages like 'Boss' and 'Cut-out' are only to be expected. The singers pep up the massy beats of the song, helped in no small measure by Mani Sharma's Midas Touch. Keerthana Sharma's somewhat over-familiar voice gets overshadowed by the energetic voice of the male singer. The composer sets to tune a winner of a song, although the notes sound like a rehash.