Befits the genre
Sunday, July 28, 2019 • Telugu Comments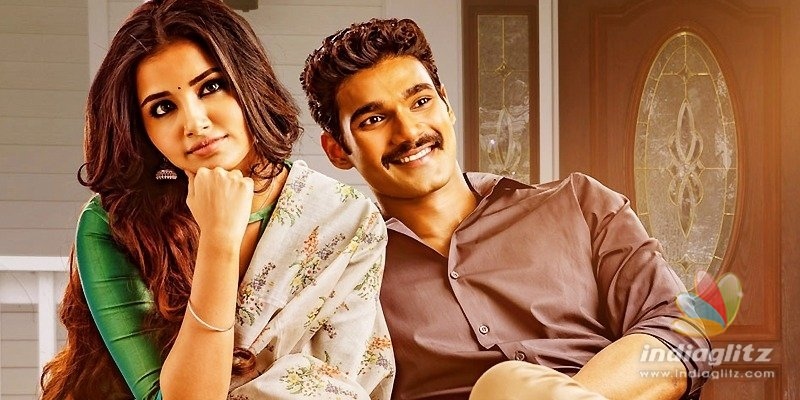 The album of the thriller 'Rakshasudu' is out, on Aditya Music.  With music by Ghibran, its singers are Sid Sriram, Kaala Bhairavaa, Shabir, Yazin Nizar and Ghibran.  Lyrics are by Shreemani, Chandrabose and Rakendu Mouli.
Chinni Chinni Chinukulu
Singer: Sid Sriram
Lyricist: Shreemani
This is a quintessential Sid Sriram melody, complete with intense highs and relaxed lows.  Lyrically, Shreemani lends to the song a certain delicateness and delicacy.  The line 'Ee chinni gnapakala varshalalo, naa gamyam emitante ae vaipu choopaliley' takes the cake.  Ghibran's music is partly inspired heavily; the overall vibes are alluring.
Naa Chinni Thalli
Singers: Kalabhairava, Ghibran
Lyrics: Chandrabose
Kalabhairava's voice makes the song's unpretentious pathos all the more endearing.  Chandrabose's lyrics are profound even as they refuse to be esoteric.  Ghibran's music fills the air with a sense of old-fashioned tragedy vibe but the overall impact is fervent.
Cheekatlo Kamme
Singer: Shabir, Ghibran
Lyrics: Rakendu Mouli
The rap genre was quite unexpected in an album like this.  The beats have a haunting trait about them despite their apparent familiarity.  It's the singers who add an extra zing while being unassuming in their rendition.  Rakendu Mouli's lyrics draw from the film's subject and its horrible character(s).  All in all, an apt song for being a recurring one through the course of the film.
Kallalo Merupu
Singers: Yazin Nizar, Ghibran
Lyrics: Rakendu Mouli
It works as a mood-based song that can sit well with the film's proceedings.  The lyrics show imagination and the play of words is appealing.  Yazin Nizar's voice adds a sense of dynamism to the song.  A trendy number, this one grows on the ears slowly.
Verdict:
An apt album for a thriller.  At just about 14 minutes, this one makes a balancing act, taking care of the story as well.
Rating: 3/5