Surprisingly engaging album
Wednesday, February 26, 2020 • Telugu Comments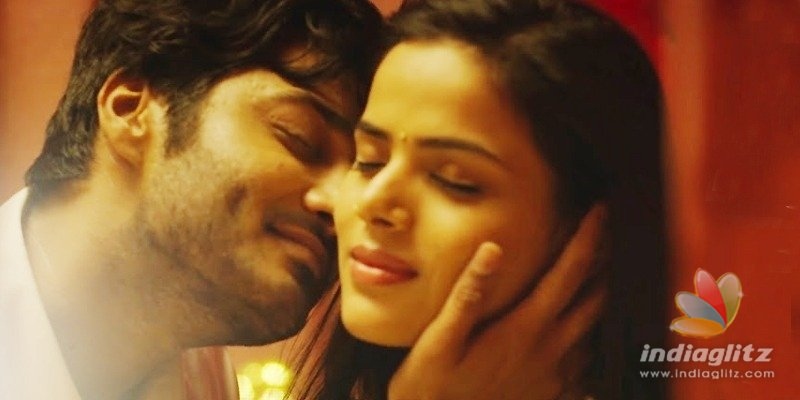 The jukebox of 'Raahu' is out, on Madhura Audio.  With lyrics by Subbu Vedula and Srinivasa Mouli, its songs have been rendered by Anurag Kulkarni, Sid Sriram, Aditi Bhavaraju, Sahithi Chaganti, and Manisha Eerabathini.
Emo Emo Emo
Singer: Sid Sriram
Lyricist: Srinivasa Mouli
Srinivasa Mouli's lyrics sound easy on the mind while being soulful.  The line 'Ika gundello o guttu daagettu ledu, nee choopu akattaga' sounds sublime.  The youngster may well be the guy to watch out for.  The music is rather inspired but that is not to take away from its achievements.  The song's melodic sensibilities are instantly gratifying.  Sid Sriram, after back-to-back chartbuster songs, makes this one an exercise in mindfulness with his impeccable rendition.
Idhi Oka Grahanam
Singer:  Anurag Kulkarni
Lyricist: Subbu Vedula
Anurag nails it with his nuanced and energetic vocals.  The 'Ramuloo Ramulaa' sensation brings to the table a flavour of heroism to the situation-based song.  Subbu's lyrics are high-sounding; the terms deployed are somewhat esoteric.  The tune is another plus, although not entirely unfamiliar. Just the kind of song that this album needed.
Kshanama
Singer:  Aditi Bhavaraju, Anurag Kulkarni
Lyricist: Srinivasa Mouli
As a profound romantic song, 'Kshanama' also packs an intense punch. Thanks to the way it is sung by the singers, especially Aditi, it also comes with crests and troughs of melody.  At times, it sounds novel and at others, it does betray familiarity.  A blend of melodious and non-melodious, this song is more than adequate.
Entha Chuda Chakande
Singer:  Anurag Kulkarni, Sahithi Chaganti
Lyricist: Subbu Vedula
There is a semblance of a throwback to the Keeravani-Koti era in the way this song imagines semi-erotic romance.  Anurag unleashes a new vocal side of himself, carrying the sweet burden of romantic rendition all by himself.  Sahithi complements him with high efficiency.  Music director Praveen Lakkaraju rises to the lovely occasion with instrumental aplomb!
Lokamantha Okkasari Maare
Singer:  Manisha Eerabathini
Lyricist: Srinivasa Mouli
Manisha's voice is a big plus, as she brings vocal spunk and sass to the snazzy number.  Mouli's lyrics click, capturing the elation in the moment. Although not entirely original, this song clicks because of the way it has been written and rendered.
Verdict:
A surprisingly good album with foot-tapping music, intelligent lyrics and able renditions.
Rating: 3