A Devi Sri Prasad Musical
IndiaGlitz [Friday, November 19, 2021 • తెలుగు] Comments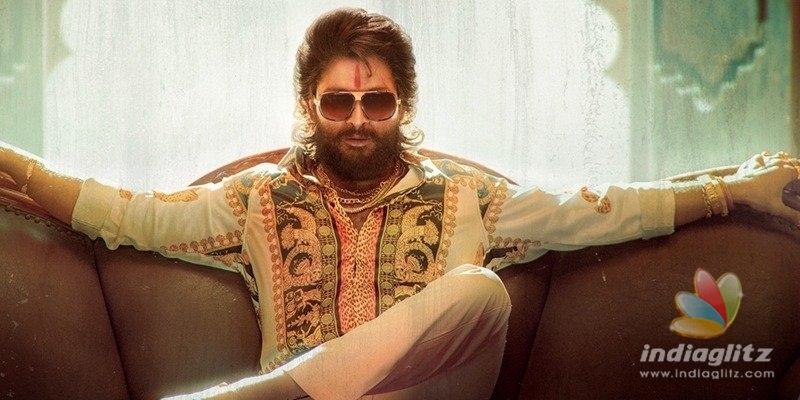 In this section, we are going to review the songs of 'Pushpa', out on Aditya Music.
Daakko Daakko Meka
Singer: Shivam 
Lyricist: Chandrabose
Not for nothing that the song was billed as the wildest tune of the year. The promo was kicka$$, with the male protagonist brimming with raging energy. The lyrics are themed around his character's ideology and go a long way in becoming integral to his characterization. Replete with particular references to the ways of the wild, the lines have a character of their own. DSP's music is pulsating and a delight to follow. It grows on your ears instantly and is a massive hit. The beats can be addictive!
Srivalli
Singer: Sid Sriram
Lyricist: Chandrabose
Like the first song from the album, this one too has been penned by Chandrabose, whose language sounds easy but is striking at the same time. The lines suggest that Pushpa Raj, otherwise a battle-hardened man, becomes a soft-spoken one in the presence of Srivalli. The first stanza has a hint that he sees himself as a leader. Sid Sriram does lend the song a bit of sophistication, which is in total contrast to the unkempt look and careless body language that we see of the hero. It's a dashing tune from DSP, the quality of whose tune is superior. The 'Thaggede Le' mannerism seen in the lyrical video is the icing on the cake.
Saami Saami
Singer: Mounika Yadav
Lyricist: Chandrabose
After the vibrant 'Dakko Dakko Meka' and the vivacious 'Srivalli', the third single from 'Pushpa' is a bit underwhelming. The tuning doesn't sound great and one could mistake that the number is from a medium-range movie. A caveat: a lot of DSP songs grow on the ears with time. Singer Mounika Yadav shows ease and has the vocals that suit a special number. Chandrabose's lyrics are the best part of the song, bringing out Srivalli's desire for Pushpa Raj's attention. She seeks his attention better than the song seeks the audience's attention.
Eyy Bidda Idhi Naa Adda
Singer: Nakash Aziz
Lyricist: Chandrabose
Nakash Aziz's voice is strong enough for a song that has the male lead literally flexing his muscles. The title itself indicates that the hero is into a high-stakes game, claiming dominance over his fiefdom. Chandrabose's lyrics are sincere, giving the right dose of heroism and a glimpse into the story. DSP's tune is not inventive and the tempo is not typical.