Producer of Team-5:"'Team-5' will reinvent Srisanth's Career!'"
Thursday, June 29, 2017 • Telugu Comments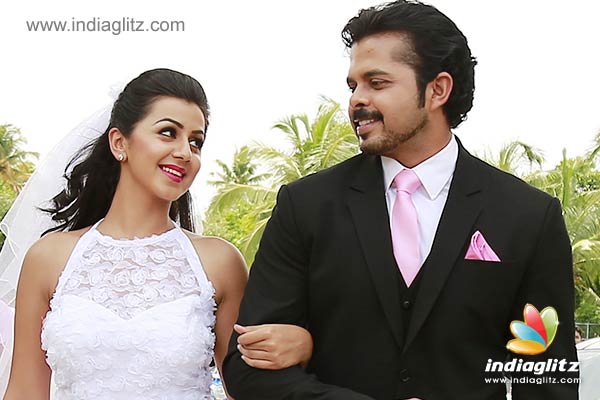 The Ex-cricket star Sreesanth is going to re-launch a career for himself with a Malayalam movie, directed by Suresh Govind and produced by Raj Zacharias under 'Celebs and Red Carpet' production house, with Gopi Sunder directing the music.
The movie revolves around a gang of bikers whose niche is bike-racing and drag racing. Akhil, the character of Sreesanth, is the main member of this gang. The gang participates in various tournaments all around the city giving a tough competition to their fellow team. However, the story takes a sudden turn when Sreesanth's character falls in love with Nikki Galrani`s character Irene.
Speaking about the movie, the producer says 'Sreesanth is going to relaunch his career with this movie. He is not just a great player but a great actor too. He was very easy to work with and his skill is quite impressive.'
He continues 'The movie holds a lot of suspense until the end and Sreesanth and Nikki`s chemistry has got a great response forth the trailer`s release. The movie is quite a thriller and the audience will definitely have a good time'
He adds 'The movie will re-invent Sreesanth's Career as the movie holds a lot of potential to be a massive hit. We shot the movie partly in Ireland and India. Now, we`re going to complete the legal and certification formalities and release the movie on 14th of July 2017'
Team-5 stars Sreesanth next to Nikki Galrani and the movie is going to be released in Multi languages worldwide, including Telugu, Hindi, Tamil, Malayalam and more!
Stay tuned for more!
Follow us on Google News and stay updated with the latest!
Follow
Actress Photos
Priyanka Jawalkar
Poorna
Ketika Sharma
Eesha Rebba