'Prabhas is that God'
Monday, January 22, 2018 • Telugu Comments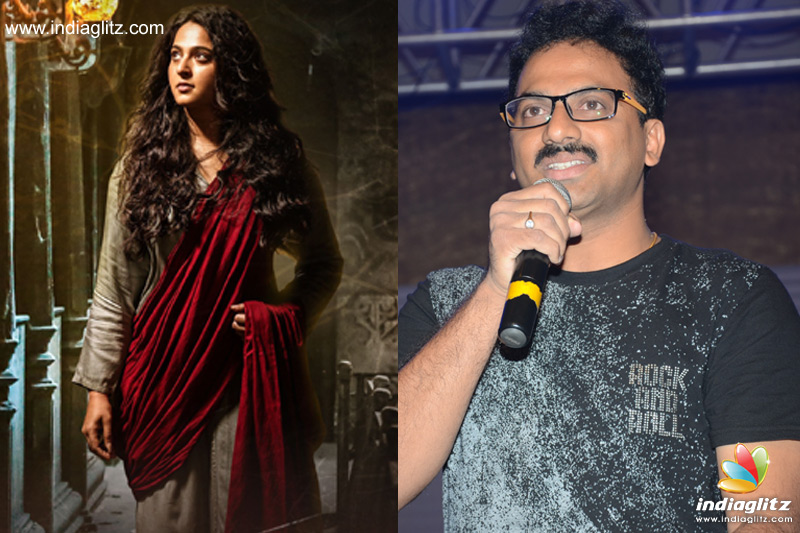 Speaking at the Pre-Release function of 'Bhaagamathie', director Ashok G couldn't thank Prabhas enough.
"It was Prabhas garu who first listened to my story. It's because of him that the story has been turned into a film today," the director began saying.
"Then there are three Trimurthis who made this possible. They are Vamsi garu, Pramod garu and Vicky garu. One takes the decision, another executes it and the third one is behind everything," Ashok said with gratitude.
He was all praise for UV Creations' unique work ethic. "Making 'Bhaagamathie' was not only physically taxing but also mentally stressful. Sweety (Anushka) is the shakti behind this project. Sweety means experience to me. Whatever role she does, she comes to be called by that character. She didn't need a name. Maybe, that's why her parents started calling her Sweety," Ashok added.
"I had thought that since costumes and ornaments are fewer for her role, it would be easy. But once we started with the shoot, we realized how difficult it was. It must have been quite a painful thing for her to hold her hand raised for two days, leaned against the wall," Ashok said.
"You will find a technician in every scene of the film. All the technicians traveled with me for 1.5 years to fructify my vision," he signed off.
Follow us on Google News and stay updated with the latest!
Follow
Actress Photos
Tamannah
Sony Charishta
Ritu Varma
Rashi Khanna