An MM Keeravani Musical
Thursday, September 30, 2021 • Hindi Comments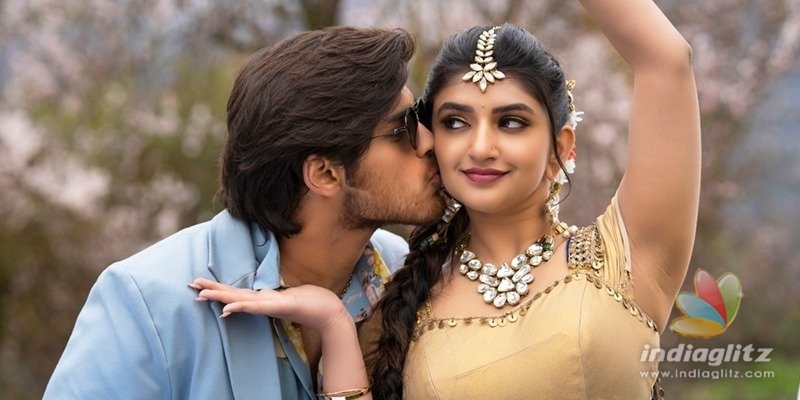 In this section, we will be reviewing the songs of 'Pelli SandaD'. The album is out on Aditya Music, one song at a time.
Premante Enti
Singers: Haricharan, Shweta Pandit
Lyricist: Chandrabose
The song is typically in the style of the 1990s K Raghavendra Rao, who is the film's direction supervisor. Chanrabose pens it as a conversational poetry, where two love-smitten souls are lost in a sublime dialogue. Haricharan and Shweta Pandit bring an air of youthfulness at every turn. MM Keeravani, who has had a change in style, delivers a winsome musical.
Title Track
Singers: Hema Chandra, Deepu, Ramya Behara
Lyricist: Chandrabose
Chandrabose understands the spirit of a traditional, fun-filled wedding, and he could well be writing the lyrics for the old 'Pelli Sandadi'. The lines could have been more imaginative, the language sounds a bit outdated. Hema Chandra, Deepu and Ramya Behara have the kind of voices that suit a typical wedding song. MM Keeravani, whose style of music is tailor-made for situations with a callback value, does an okayish job.
Madhura Nagarilo
Singers: Sreenidhi, Nayana Nair, Kaala BhaiRava
Lyricist: Chandrabose
Chandrabose marshalls his skill of deploying everyday language in a lyrical fashion. The line 'Gunde gummamlo kaalupetti, guttantha bhayata petti, gurthunchuko mannadi' is splendid while sounding mundane towards the end. MM Keeravani's tune is a mix of the Carnatic flavour and his kind of mainstream masala music. The singers do a neat job at flashing our nostalgia back to the '90s music while ensuring that they don't sound too old-school.